Air Temperatures – The following high temperatures (F) were recorded across the state of Hawaii Thursday…along with the low temperatures Friday:
76 – 68  Lihue, Kauai
76 – 69  Honolulu, Oahu
78 – 67  Molokai AP
84 – 69  Kahului AP, Maui   
82 – 73  Kona AP, Hawaii
82 – 71  Hilo, Hawaii   


Here are the latest 24-hour precipitation totals (inches) for each of the islands Friday morning:


0.57  Poipu, Kauai
0.06  Waimanalo, Oahu
0.71  Molokai
0.18  Lanai
0.01  Kahoolawe
0.37  Puu Kukui, Maui
0.93  Kealakekua, Big Island

The following numbers represent the strongest wind gusts (mph) Friday morning:


22  Moloaa Dairy, Kauai
10  Palehua, Oahu
07  Molokai
07  Lanai
20  Kahoolawe
09  Maalaea Bay, Maui
17  South Point, Big Island

Hawaii's Mountains – Here's a link to the live webcam on the summit of our tallest mountain Mauna Kea (~13,800 feet high) on the Big Island of Hawaii. Here's the webcam for the (~10,023 feet high) Haleakala Crater on Maui. These webcams are available during the daylight hours here in the islands, and at night whenever there's a big moon shining down. Also, at night you will be able to see the stars, and the sunrise and sunset too…depending upon weather conditions.




The long lasting Kona low…is finally shifting northward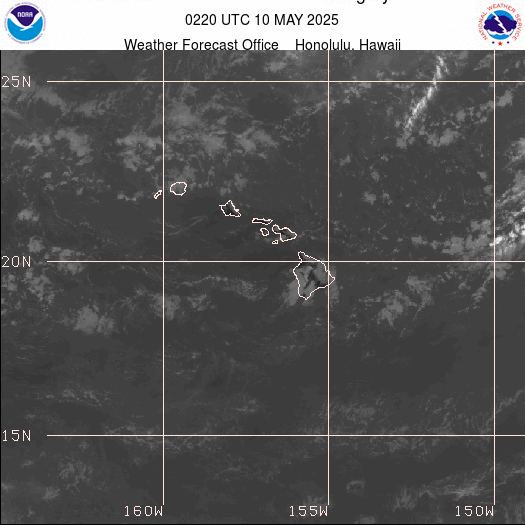 Partly to mostly cloudy, some clear areas…fewer rain bearing clouds moving over the state from the south-southwest



Showers locally
Looping image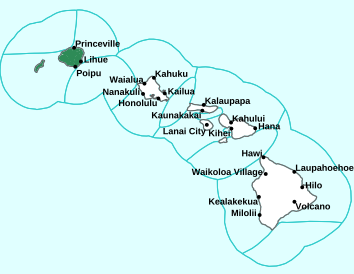 Please click this link…to see current Watches, Warnings and Advisories noted above



~~~

Hawaii Weather Narrative

~~~


Celebrating the beginning of Spring

Broad Brush Overview: Our local weather conditions will improve statewide through Saturday, with a sea breeze and land breeze pattern keeping showers near the coast during the morning and at night and over the interior areas during the afternoon and evening. Trade wind weather will return Saturday night, with windy conditions expected Sunday through late next week. Showers will favor windward areas once the trades return, although showers will reach leeward at times…due to the strength of the trades.

Details: Weather maps show the weakening kona low several hundred miles north-northwest of Kauai, which continues to lift northward and away from the islands. This is keeping a light to moderate southeasterly flow in place across the island chain, with land breezes present in many sheltered areas. The kona low will weaken into a trough, while a ridge of high pressure strengthens far to the north-northeast of the state through the weekend.

Light to moderate southeast to south winds are expected to hold in place, then transition over to more of an east-southeasterly flow tonight and Saturday. Trade winds will then rapidly build from east to west across the island chain late Saturday night, becoming stronger on Sunday, with windy conditions then expected Monday through late next week…as a robust surface high builds southward toward the area.

The southeasterly flow will keep the smaller islands sheltered from the stronger winds, leading to a sea breeze and land breeze pattern. This should keep a few showers in place along windward coasts during the night and morning hours, with scattered showers developing over interior and mountain areas during the afternoon and evening.

Lingering deep moisture and some instability could result in a few downpours mainly during the afternoon hours each day, and a thunderstorm or two could pop over the Big Island as well. Additionally, rainfall chances will remain a bit higher across Kauai where a plume of moisture extending southward from the departing kona low will linger through Saturday.

Looking Further Ahead: Trade wind weather conditions will return Sunday through the better part of next week. Showers will favor windward and mountain areas, although showers will reach leeward areas at times as well…due to the strength of the trades.

Here's a near real-time Wind Profile of the Pacific Ocean – along with a Closer View of the islands / Here's the latest Weather Map


Marine Environmental Conditions: The kona low continues to weaken north-northwest of Kauai. It is moving northerly at 10 to 15 knots, further away from Hawaii. However, it will still maintain southerly winds around Kauai County through late tonight before giving way to trades. Trades are expected to strengthen through Sunday night, reaching moderate to strong area- wide. This comes about as a strong high settles in far north of the islands. The trades may reach near gale force in some of the channels Sunday night or Monday.

The west-northwest swell is on the way to the state. It appears to be a low end High Surf Advisory (HSA) at this time for the western islands. The HSA will be issued for Kauai and Oahu's north and west facing shores. This swell will be diminishing slowly through Monday after peaking Saturday.

The significant boost in the trades will lead to a HSA for the east facing shores beginning Monday. In the mean time, a small north-northeast swell will maintain moderate size surf along the east facing shores. Surf along south facing shores will remain slightly up along coasts exposed to the southeast winds. Otherwise, expect mainly small south swells through this weekend. Wave Watch III is suggesting an out of season south-southwest swell reaching the south facing shores this coming Monday night. The swell will peak Tuesday…which may lead to a HSA for the south facing shores.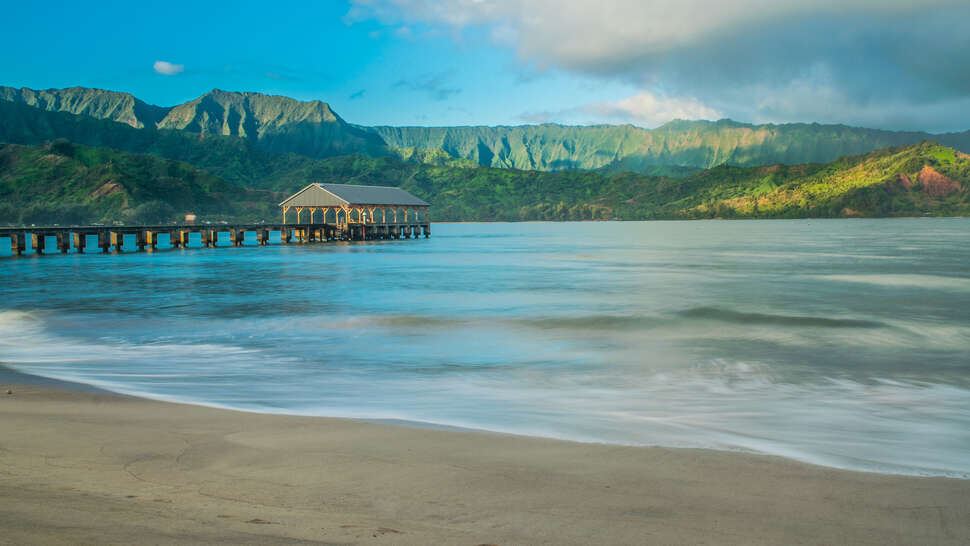 Showers at times locally
 


World-wide Tropical Cyclone Activity


Here's a link to the latest Pacific Disaster Center's Weather Wall

>>> Atlantic Ocean: There are no active tropical cyclones
Latest satellite image of the Atlantic
>>> Caribbean Sea: There are no active tropical cyclones
>>> Gulf of Mexico: There are no active tropical cyclones

Latest satellite image of the Caribbean Sea and the Gulf of Mexico
>>> Eastern Pacific: There are no active tropical cyclones
Here's an animated color enhanced satellite image of the central and eastern Pacific
Here's the link to the National Hurricane Center (NHC)
>>> Central Pacific: There are no active tropical cyclones
Here's the link to the Central Pacific Hurricane Center (CPHC)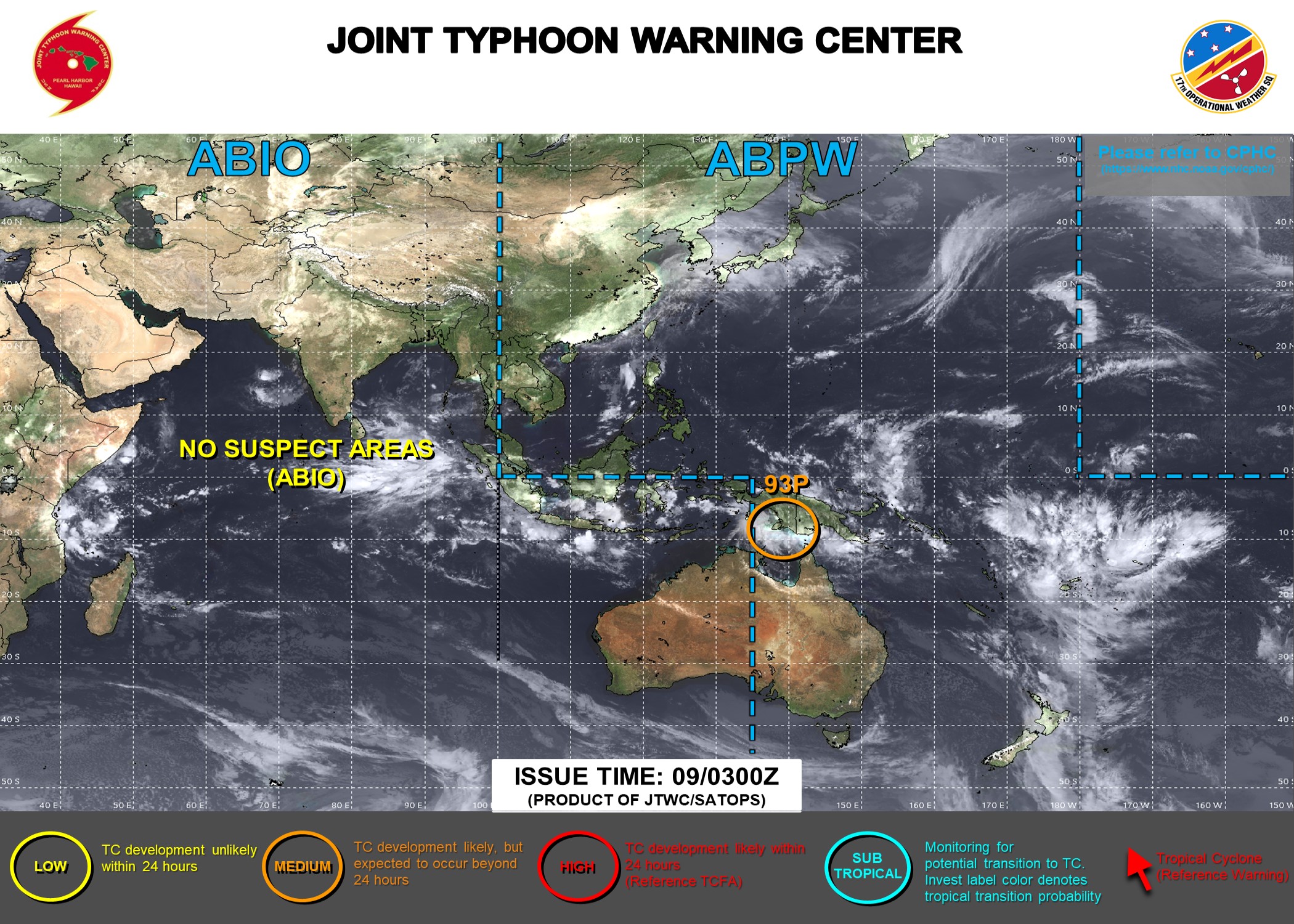 >>> Northwest Pacific Ocean: There are no active tropical cyclones
>>> South Pacific Ocean: There are no active tropical cyclones

>>> North and South Indian Oceans / Arabian Sea: There are no active tropical cyclones


Interesting: How To Set Up A Healthy Home Workspace – The COVID-19 pandemic has millions of Americans setting up work stations at home for the first time. Although it may be tempting to set up shop on the couch, experts at the Texas A&M Ergonomics Center (Ergo Center) recommend putting some thought into where and how you work from home.

A thoughtfully designed home workspace can prevent a slew of health issues, from headache-inducing eye strain to shoulder, neck and back pain — and it can improve your productivity. To help you set up a healthy work station at home, two ergonomists — experts in designing workspaces — give the following advice:

"No matter what, you can overcome a not-so-great setup at home if you don't stay there very long and if you move around a lot," said Martha Parker, ergonomist and project manager at the Ergo Center.

Wherever you work, Parker recommends getting up and moving around every 20 to 30 minutes. Her preferred rule of thumb, which comes from current best-practices research, is 20/8/2: sit at your work station for 20 minutes, stand at your work station for eight minutes, then walk around for two minutes. If you don't have a sit-to-stand work station at home, sit for 28 minutes then get up and walk around for two.

Similar measures can be taken to prevent eye strain, and ergonomists call it the 20/20/20 rule.

"We are made to look at the horizon and objects far away," Parker said. "Looking at a computer all the time can affect most people's natural vision. Every 20 minutes, look at something 20 feet away for 20 seconds to help your eyes readjust."

To keep you on track, you can use a pomodoro timer — based on the pomodoro time management technique — which can be bought in physical form or as an app on your phone.

Create three zones

Where you put your work supplies can make a big difference in efficiency and safety. Your home workspace probably already includes primary, secondary and tertiary work zones, even though you may not think about it that way.

Your primary work zone should include items you need constant immediate access to — like your keyboard, mouse and phone. This zone includes the space you can reach without turning when your arms are straight to your side and bent at the elbow 90 degrees.

Your secondary work zone is approximately the space you can reach all around you with extended arms. Put the things you reach for a few times a day in this zone, such as notepads, pens and reference books. Finally, there's the tertiary work zone. This is the area you have to lean to reach or get up and walk to. Put things here that you need once a day or less, such as a stapler, printer or filing cabinets. This is also the zone where the coffee maker, teapot and snacks can live.

Set the tone

Two main factors that are important in the environment, from an ergonomist's standpoint, are light and sound. However, this can be the trickiest part to control, especially for those who don't have a dedicated workspace (such as an office) at home. During a COVID-19 quarantine, the environment can be especially challenging to adjust if you have young children home from school.

"Try to limit distracting noises as best you can," Parker said. "This might be difficult to manage for your own personal focus, but you can limit distractions for others. For phone calls and video meetings, use a good microphone and headphones that dampen ambient noise. Some video conferencing services have virtual backgrounds that cover up visual distractions behind you. And don't forget: you can mute your microphone when you're not speaking during a call."

Lighting may be easier to control. If much of your work is done on a computer, try to place your monitor 90 degrees from a window to minimize glare.

"A window behind you can cast a glare directly into your monitor, making it harder on your eyes to see it. Conversely, a window in front of you (behind your monitor) causes backlighting, which is also not ideal" said Adam Pickens, assistant professor at the Texas A&M School of Public Health and managing director of the Ergo Center.

Contrast is also important. For computer work, Parker and Pickens suggest having some indirect ambient lighting to minimize the contrast between the monitor and your surroundings. "And this may go without saying," Parker said, "but if you do a lot of reading and writing with paper and books, make sure you have adequate lighting."

Get comfy

The best way to make your primary work zone comfortable is by focusing on two dimensions: height and depth.

"I start with the most un-adjustable piece in a home workspace, which is usually the work surface," Parker said. "Most people don't have an adjustable work surface at home, so they're setting up at a desk, the dining room table or the kitchen countertop. In 90 percent of these cases, the height will not be right."

However, there are ways to work around these situations. The easiest course of action is to set up a standing work station because, according to Parker, there is more leeway to be off on height if you're standing and moving around (remember, you can overcome most situations with movement). For an easy standing work station, place your laptop on a bar-height kitchen counter. Depending on how tall you are, this may be all you need to do.

How do you know when you've gotten the height right? The general rule of thumb is that your shoulders and neck should be relaxed and your forearms should be approximately parallel to the floor while you're typing. Some tips for adjusting height:
Avoid working on a laptop for extended periods of time, especially if you are very tall or very short.
If you have to use a laptop, use a secondary keyboard and mouse.
Adjust monitor height by setting your laptop on top of reams of paper, large books or a laptop holder.
For depth:
Keep your monitor somewhere between your primary and secondary work zones, wherever you can see it best without craning your neck. A good rule of thumb is to keep your monitor at a minimum distance equal to its size (a 28-inch monitor would be no closer than 28 inches from your eyes).
Pull your keyboard and mouse all the way to the edge of your work surface to keep your forearms and wrists from resting on a hard surface and sharp edges.
And what about your chair? Parker says for a temporary work-from-home situation, it doesn't really matter.

"I don't usually recommend going out and spending a lot of money on a new chair if you don't work from home all the time," Parker said. "If you do work primarily from home, then yes, a chair matters. Given the uncertainty around the current situation, we could be working from home for longer than the short term, and a good chair would be a wise investment if that's the case."

A quality chair should be height adjustable, have good support in the lower lumbar area of your back and be the appropriate seat depth (meaning, you should be able to sit all the way back in the chair and have about three fingers' width of space between the chair and the back of your knee).

Listen to your body

Following this advice can help you make your home workspace as close to optimal as you can with limited resources. But you may still ask, "I really can't work from the couch?"

"Everything is fine in short intervals, whether you sit on the living room floor, work on a picnic table outside or even work from the couch," Parker said. "Just remember to listen to your body. If you're uncomfortable or something feels a little funny, move around and do something different."
Leave a Reply