Last update to this website was at 836am Tuesday morning, December 1, 2020


Air Temperatures – The following high temperatures (F) were recorded across the state of Hawaii Monday afternoon…along with the low temperatures Tuesday morning:
81 – 68  Lihue, Kauai
83 – 69  Honolulu, Oahu
83 – 64  Molokai AP
84 – 63  Kahului AP, Maui 
85 – 73  Kona AP, Hawaii
83 – 67  Hilo, Hawaii

Here are the latest 24-hour precipitation totals (inches) for each of the islands Tuesday morning:

0.74  North Wailua Ditch, Kauai
1.43  Mililani, Oahu
0.00  Molokai
0.00  Lanai
0.00  Kahoolawe
0.00  Maui
1.02  Kapapala Ranch, Big Island
The following numbers represent the strongest wind gusts (mph) Tuesday morning:

10  Port Allen, Kauai
09  Makua Range, Oahu
05  Molokai
10  Lanai
09  Kahoolawe
09  Kula 1, Maui
14  PTA West, Big Island
Hawaii's Mountains – Here's a link to the live webcam on the summit of our tallest mountain Mauna Kea (~13,800 feet high) on the Big Island of Hawaii. Here's the webcam for the (~10,023 feet high) Haleakala Crater on Maui. These webcams are available during the daylight hours here in the islands, and at night whenever there's a big moon shining down. Also, at night you will be able to see the stars, and the sunrise and sunset too…depending upon weather conditions.



We see a cold front passing by north of Hawaii


A few convective clouds near Kauai


A few showers…locally quite generous near Kauai
Looping Radar Image
Model showing precipitation through the next 8-days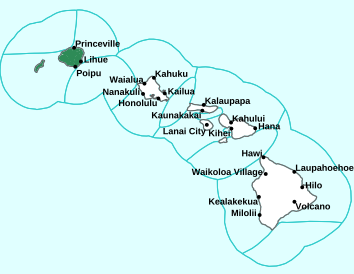 Please click this link…to see current Watches, Warnings and Advisories noted above



~~~

Hawaii Weather Narrative

~~~


>>> Glenn's Tuesday comments:  At 451am on this early Tuesday morning, here at my upper Kula weather tower, my low temperature so far has been 43.5 degrees.

Broad Brush Overview: Light and variable winds will continue through Thursday, with brief periods of showers possible over island upcountry areas each afternoon, with clouds clearing each night. Stable atmospheric conditions are expected through Wednesday.
We should see more moisture arriving Thursday and Friday, as a weakening cold front brings a period of increased showers. Moderate to locally strong trade winds return by Friday, with lighter winds returning from Saturday afternoon into Sunday.
Details: A weakening upper low located east of the Big Island of Hawaii, is drifting away from the islands. A cold front northwest of Kauai continues to slowly approach the state. This front will keep light and variable winds in place through Thursday.
This cold front moving slowly through the Central Pacific north of the state, will keep the high pressure ridge near the islands in a weakened state. This means light and variable winds will continue for the next several days. Local scale land and sea breezes will continue in the absence of large scale winds.
Onshore daytime sea breezes, produced by solar heating of the islands during the day, will cause clouds to converge over island interior sections, with just a few showers in the afternoons. Offshore land breezes will clear out clouds and showers in the overnight to early morning hours.
Looking Further Ahead: Drier air over the state will lead to cool morning low temperatures through Wednesday morning. Humidity levels will trend higher as additional moisture moves into the state Thursday and Friday, from a shallow cold front north of the islands…and a band of moisture drifts in from the east.
Morning low temperature will increase by a few degrees due to these rising moisture levels Thursday. Showers will also increase Thursday onward due to the cloud band from the weakening front, and the return of the trades Friday. Winds weaken Saturday afternoon into Sunday…as another cold front moves in far north of the state.
Marine Environmental Conditions: The first large northwest swell of the season is expected to arrive. This swell is expected to bring warning level surf, and persist into Thursday. Guidance depicts a peak tonight into Wednesday, with surf likely reaching the giant category along exposed shores.
Impacts may include significant beach erosion with water sweeping across beach areas that typically remain dry. The highest probability for water reaching coastal roadways and property will be early morning Wednesday as the swell and high tide coincide.
This large northwest swell will drive seas well above the Small Craft Advisory (SCA) threshold for waters exposed to northwest swells. Expect seas to remain elevated into Thursday.
Weakening trade winds will allow land and sea breeze regime statewide through mid-week, as a series of fronts pass north of the islands. Surf along east facing shores will drop through the first half of the week, as trade winds diminish. Stronger trades could briefly return late in the week, as a ridge returns in the wake of one of the fronts.
Another significant swell event appears possible early next week. WAVEWATCH III and ensemble wave data depict a large swell arriving in the islands Sunday night. Forecast confidence this far out remains low and changes are likely in the coming days.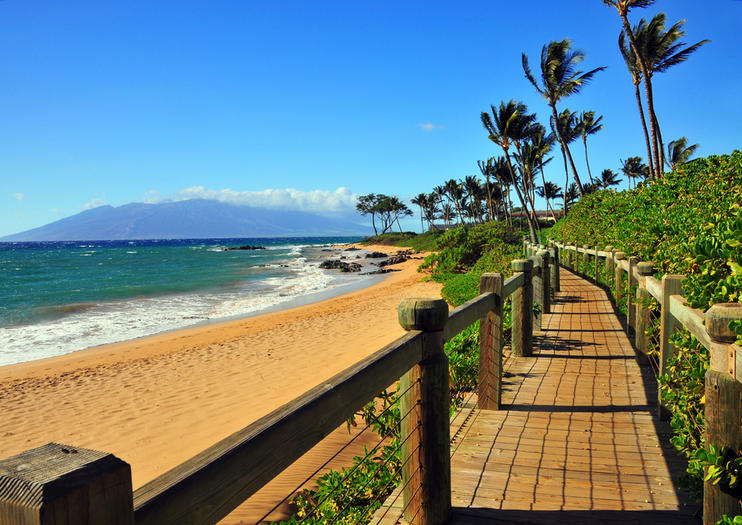 Wailea, Maui
 
World-wide Tropical Cyclone Activity

>>> Here's a link to the latest Pacific Disaster Center's Weather Wall…covering the Atlantic, Caribbean Sea, and Gulf of Mexico



>>> Here's a link to the latest Pacific Disaster Center's Weather Wall…covering the Pacific and Indian Oceans

Atlantic Ocean: There are no active tropical cyclones
Caribbean: There are no active tropical cyclones
A gale-force, non-tropical low pressure system centered a couple of hundred miles northwest of the Madeira Islands continues to produce a broad area of showers and thunderstorms well to the east of the center. This low has changed little in organization over the last 24 hours, and environmental conditions are expected to be only marginally conducive for it to acquire subtropical characteristics over the next day or so as it drifts southwestward. Afterwards, conditions are forecast to become unfavorable for further development. Regardless of subtropical development, this system will continue to produce strong winds and locally heavy rains in the Madeira Islands through Tuesday.
Gulf of Mexico: There are no active tropical cyclones
Eastern Pacific: There are no active tropical cyclones
Here's the link to the National Hurricane Center (NHC)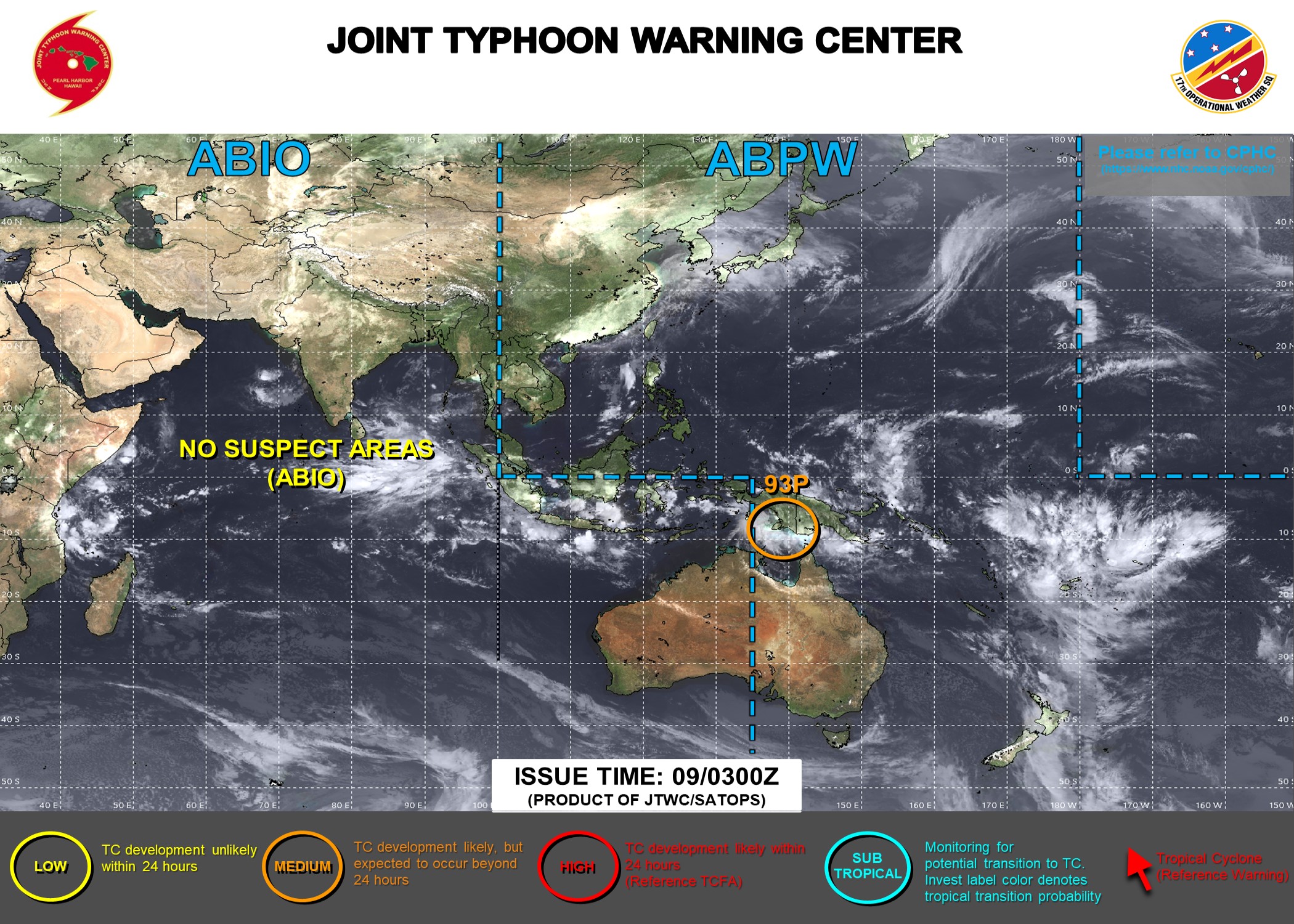 Northwest Pacific Ocean: There are no active tropical cyclones
South Pacific Ocean: There are no active tropical cyclones

North and South Indian Oceans / Arabian Sea:  
Tropical Cyclone 05B…is located 300 NM east of Colombo, Sri Lanka

Here's a link to the Joint Typhoon Warning Center (JTWC)


Interesting: This is an email I received from my meteorological mentor, Mr. Hans Rosendal –  We are entering the winter season here in Hawaii, as the month of December arrives. We should therefore expect more vigorous weather systems to occur. The next week or so, however, we will still enjoy very tranquil and near perfect weather with light winds and generally sunny and dry conditions.
Then on Tuesday, December 8th, a disturbance in the form of a Kona Storm and its cold front will appear on the northwestern horizon. This storm or deep Low will, over the following two or three days, bring our winds into the SE and later S and SW directions while increasing. These increasing winds from southerly directions next Wed, Thu and Fri will bring tropical moisture and showers to all Islands, with rainfall likely becoming heavy in spots.
We shall see. Cheers and much Aloha from Hans.
Leave a Reply