Air Temperatures – The following high temperatures (F) were recorded across the state of Hawaii Sunday…along with the low temperatures Sunday:

80 – 73  Lihue, Kauai
84 – 74  Honolulu, Oahu
82 – 73  Molokai AP
84 – 70  Kahului AP, Maui
84 – 72  Kailua Kona
82 – 68  Hilo AP, Hawaii

Here are the latest 24-hour precipitation totals (inches) for each of the islands Sunday evening:

1.47  Mount Waialeale, Kauai
0.75  Tunnel RG, Oahu
0.07  Molokai
0.00  Lanai
0.01  Kahoolawe
0.26  West Wailuaiki, Maui
0.81  Papaikou Well, Big Island

The following numbers represent the strongest wind gusts (mph) Sunday evening:

28  Port Allen, Kauai
33  Oahu Forest NWR, Oahu
29  Molokai
35  Lanai
35  Kahoolawe
37  Maalaea Bay, Maui
37  PTA Keamuku, Big Island
Hawaii's Mountains – Here's a link to the live webcam on the summit of our tallest mountain Mauna Kea (nearly 13,800 feet high) on the Big Island of Hawaii. Here's the webcam for the Haleakala Crater on Maui. These webcams are available during the daylight hours here in the islands, and at night whenever there's a big moon shining down. Also, at night you will be able to see the stars — and the sunrise and sunset too — depending upon weather conditions.




Aloha Paragraphs






High pressure far northeast of the state…keeping our trades going



The multi-layered clouds…will be thinning Monday



Partly to mostly cloudy…some clearing now



Just a few showers – Looping image
~~~

Hawaii Weather Narrative

~~~
Small Craft Advisory – coasts and channels statewide

Broad Brush Overview: The long lasting canopy of high and middle level clouds of late, will persist over many parts of the island chain for a while longer. Trade showers will decrease, leading to drier weather across windward and mountain areas. Another area of low level moisture will increase trade showers Monday night into Tuesday. Trade winds will become locally windy Monday into Tuesday, then slowly ease later in the week. A cold front may push down the chain with clouds and showers by next weekend.
Details: High pressure far north and northeast of the islands, will keep the trade winds blowing across the state through early in the new week ahead. This elongated zone of high pressure will strengthen trade winds to locally windy levels Monday through Tuesday. A shower area may affect windward Maui and the Big Island late Monday night or Tuesday. Wind speeds will gradually diminish thereafter, likely becoming disrupted Friday…as a surface low passes to the north.  
Looking Ahead:  As we push into Friday night and Saturday, models show a late season cold front passing down the chain. We expect weakening and veering winds late Thursday into Friday, with stronger northeast winds moving in Saturday…in the wake of this frontal boundary. Look for an increase in showers Friday night into Saturday associated with this front.

Here's a wind profile of the Pacific Ocean – Closer view of the islands / Here's the vog forecast animation / Here's the latest weather map

Marine environment details:  Strong trades are forecast to hold through much of the upcoming week, as high pressure remains established to the north. The small craft advisory currently in place for most marine areas from Oahu to the Big Island will hold through tonight. The advisory for the typically windier locations from Maui to the Big Island has been extended through Tuesday. Other marine zones may become added Monday through Tuesday, as high pressure strengthens and a moderate northwest swell builds down the island chain boosting seas.
Rough surf is forecast to persist through the week along east facing shores, due to strong trades holding in place locally…and just upstream of the area. The best chance for advisory level surf will come Tuesday through Thursday as the trades increase locally and expand farther upstream. Although confidence remains low this far out in the forecast, there could be a break in the trades by Thursday and Friday, as a cold front approaches and moves into the area.
A new northwest swell is expected to begin slowly arriving tonight, peak Monday, then slowly lower through mid-week. Surf is forecast to peak Monday at heights below advisory levels along north and west facing shores.
A reinforcing moderate northwest swell is forecast to arrive Thursday, peak Thursday night into Friday, then lower into next weekend. Surf associated with this feature should remain below advisory levels along north and west facing shores.
A reinforcing southwest swell is forecast to arrive Monday and hold through mid-week…small to moderate surf will result along south facing shores.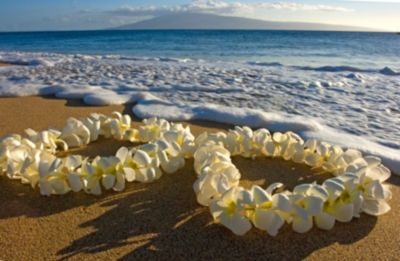 World-wide Tropical Cyclone activity


Here's the Sunday Pacific Disaster Center (PDC) Weather Wall Presentation, covering tropical disturbances being referred to as Invest 93S and Invest 96S both located in the South Indian Ocean



>>> Atlantic Ocean:

>>> Caribbean Sea:

>>> Gulf of Mexico:

Here's a satellite image of the Caribbean Sea…and the Gulf of Mexico
Here's the link to the National Hurricane Center (NHC)

>>> Eastern Pacific:

Here's a wide satellite image that covers the entire area between Mexico, out through the central Pacific…to the International Dateline.
Here's the link to the National Hurricane Center (NHC)

>>> Central Pacific:
Here's a link to the Central Pacific Hurricane Center (CPHC)
>>> Northwest Pacific Ocean: No active tropical cyclones

>>>
South Pacific Ocean:
No active tropical cyclones

>>> North and South Indian Oceans / Arabian Sea: No active tropical cyclones

Here's a link to the Joint Typhoon Warning Center (JTWC)


Interesting: Giant plastic 'berg blocks Indonesian river – A crisis of plastic waste in Indonesia has become so acute that the army has been called in to help.
Rivers and canals are clogged with dense masses of bottles, bags and other plastic packaging.
Officials say they are engaged in a "battle" against waste that accumulates as quickly as they clear it.
The commander of a military unit in the city of Bandung described it as "our biggest enemy".
Like many rapidly developing countries, Indonesia has become notorious for struggling to cope with mountains of rubbish.
A population boom has combined with an explosive spread of plastic containers and wrapping replacing natural biodegradable packaging such as banana leaves.
The result is that local authorities trying to provide rubbish collection have been unable to keep up with the dramatic expansion of waste generated.
And a longstanding culture of throwing rubbish into ditches and streams has meant that any attempt to clean up needs a massive shift in public opinion.
'Shocking sight'
In Bandung, Indonesia's third largest city, we witnessed the shocking sight of a concentration of plastic waste so thick that it looked like an iceberg and blocked a major tributary.
Soldiers deployed on a barge used nets to try to extract bags, Styrofoam food boxes and bottles, a seemingly futile task because all the time more plastic flowed their way from further upstream.
The senior official in charge, Dr Anang Sudarna, who heads the West Java Environmental Protection Agency, told me that the problem was "impossible to sort out without the highest authority".
That's why he took the drastic step of appealing to the Indonesian president to send in the army, and the move has made some difference, according to Dr Sudarna.
"The result is a little bit improved…but I am angry, I am sad, I am trying to think how best to solve this… the most difficult thing is the people's attitude and the political will."
Frontal assault
For Sergeant Sugito, commanding an army unit, the assignment was new and unusual and "not as easy as flipping your hand".
"My current enemy is not a combat enemy, what I am fighting very hard now is rubbish, it is our biggest enemy."
But he also said that plastic should be recognised as valuable – "for example, plastic cartons and drinking bottles can be separated from the other rubbish and sold", he said.
Encouraging people to see plastic as a resource is a key step towards finding a solution to the crisis.
To encourage recycling, the authorities in the Bandung area are supporting initiatives in "eco-villages" where residents can bring old plastic items and earn small amounts of money in exchange.
The plastics are then divided by type. In one project we visited, two women patiently cut apart bottles and small water cups because separating the different kinds of polymers earns higher prices.
Officials are optimistic that word will spread that plastic has value – and raise awareness of the plastic waste problem – but they also admit privately that many residents are either uninterested or cannot see the point.
Meanwhile, on Bandung's only landfill site – which receives only a fraction of the waste the city produces – an unofficial form of recycling is under way.
Next generation
On a hillside buried in rubbish, amid an overwhelming stench in the tropical heat, 500 so-called "scavengers" search each new load of rubbish for plastic products.
When I asked one man, scrambling from the path of an excavator, what he was looking for, he reached into a bag and held up a plastic bottle.
The work is punishing but generates income which supports entire families living on the dump, and it also demonstrates that there is a market for recycled plastic and more could be done to serve it.
For one activist working to change attitudes, Mohamad Bijaksana Junerosano of Greeneration, the solution has to involve law enforcement, education and social awareness.
Investment was needed to teach children about waste and recycling, he said, but that had to be done in combination with improvements in public attitudes.
"If we educate the student, when they go outside the school and the ecosystem is still broken and people are littering everywhere, they are confused so it needs both sides, education and also law enforcement by society."
Monumental scale
A Dutch environmental scientist, Prof Ad Ragas of Radboud University, with long experience of Indonesia's plastic problem, told me he has detected an important shift in the authorities.
Two years ago, when he organised a workshop on plastic pollution in Bandung, "government officials didn't seem to care about it, they didn't see it as a really big problem".
By contrast, at another workshop held last month, "it's changed dramatically".
Social media, rapidly conveying images of choked waterways, had made a difference to people, he said.
"They immediately see that 'this is what my river look likes now and I'm doing that because I'm throwing all this plastic away' so they get feedback much quicker than they used to."
But the challenge is not only monumental in scale; it is also constant.
The soldiers we filmed had planned to load the plastic onto trucks but because the vehicles never arrived they decided on a different course of action: to use a digger to push the waste downstream.
I asked the sergeant what would happen to it. It was up to another unit to collect, he said. It became someone else's problem.
Near the coast, just outside the capital Jakarta, we came across a canal that was totally blocked with plastic. Local residents complained that whenever they tried to clear it, more arrived from upstream, as in Bandung.
Most apocalyptic of all was the scene at a fishing village on the coast itself. The mud of the shoreline was completely hidden by a thick layer of plastic waste stretching over hundreds of metres.
On a walkway crossing over the sea of plastic was a small girl playing with a balloon. By the time Indonesia's plastic nightmare is sorted, she may well have grown up.
Leave a Reply