Last update to this website occurred at 745pm HST Saturday, September 26, 2020


Air Temperatures – The following high temperatures (F) were recorded across the state of Hawaii Saturday afternoon…along with the low temperatures Saturday morning:
87 –  79  Lihue, Kauai
90 – 74  Honolulu, Oahu –
87 – 77  Molokai AP
92 – 74  Kahului AP, Maui –  
90 – 76  Kona AP, Hawaii
85 – 70  Hilo, Hawaii –

Here are the latest 24-hour precipitation totals (inches) for each of the islands Saturday evening:

0.12  N Wailua Ditch, Kauai
0.24  Manoa Lyon Arboretum, Oahu
0.10  Molokai
0.01  Lanai
0.01  Kahoolawe
0.47  Puu Kukui, Maui
0.41  Kealakekua, Big Island

The following numbers represent the strongest wind gusts (mph) Saturday evening:

27  Port Allen, Kauai
29  Kuaokala, Oahu
27  Molokai
27  Lanai
27  Kahoolawe
28  Maalaea Bay, Maui
23  Pali 2, Big Island
Hawaii's Mountains – Here's a link to the live webcam on the summit of our tallest mountain Mauna Kea (~13,800 feet high) on the Big Island of Hawaii. Here's the webcam for the (~10,023 feet high) Haleakala Crater on Maui. These webcams are available during the daylight hours here in the islands, and at night whenever there's a big moon shining down. Also, at night you will be able to see the stars, and the sunrise and sunset too…depending upon weather conditions.



Thunderstorms well southeast of the state, former tropical cyclone Lowell continues to move westward…as does an area of showery clouds out ahead of former Lowell
Looping version of this image

Cold Front to the far northwest
Low clouds being carried our way on the trades…high cirrus clouds coming up from the south over the Big Island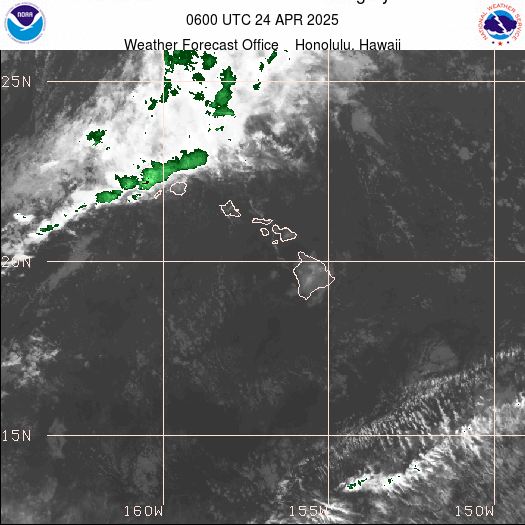 Best nighttime viewing satellite image

Showers falling locally and offshore
Looping Radar Image
Model showing precipitation through the next 8-days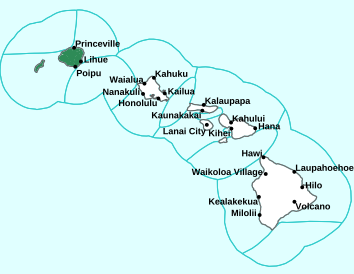 Please click this link…to see current Watches, Warnings and Advisories noted above



~~~

Hawaii Weather Narrative

~~~


Glenn's Saturday comments: It's become quite cloudy early this afternoon, especially up here in Kula, although there's still some blue patches in places too.

We got a quick little shower around 115pm, although it ended shortly thereafter.
Another even lighter shower fell around 340pm, although didn't even wet the deck. The air temperature at 410pm is rather cool for this time of day…reading 73.7 degrees here in upper Kula.
Broad Brush Overview: Look for our moderately strong trade winds to continue for the time being, then shift into a land and sea breeze weather pattern later Sunday into the new work week ahead. Showers will remain limited for the most part, occurring generally along the windward sides this weekend…then relocating to our upcountry interior areas Monday through the next 5-days.
Details: Weather maps and satellite imagery show a cold front to our northwest, which will slowly approach and then stall well before arriving this weekend. This in turn will weaken the high pressure ridge to our north, putting an end to our long lasting trade wind flow. This will prompt warm and muggy weather conditions, with onshore sea breezes during the days…and offshore land breezes at night.
Looking Further Ahead:  As mentioned, this early autumn cold front will stall well north of the state through much of next week, keeping light winds in place. Clouds will build over the interior areas with a few showers in the afternoon to early evenings. Overnight land breezes will then clear out clouds and showers after sunset…with slightly cooler early morning low temperatures.
The next chance for more organized shower activity to arrive will occur later Sunday into Monday morning. We may have another chance by next weekend, as models show an area of tropical moisture feeding into the state from the deeper tropics. Speaking of the deeper tropics, I see no signs of any tropical cyclone activity here in the central Pacific. There will be an area of disturbed weather likely forming in the eastern Pacific…that I'll keep my eye on.
Here's a near real-time Wind Profile of the Pacific Ocean – along with a Closer View of the islands / Here's the latest Weather Map
Marine Environmental Conditions: Our trade winds will trend down tonight, potentially enough for a localized land and sea breeze pattern to set up near the coasts beginning as early as Sunday. For the upcoming week, guidance shows the light winds continuing each day in response to a weakness developing in the ridge as a series of cold fronts pass by to the north.
Surf along north facing shores will slowly lower this weekend as the first sizable swell of the season lowers. The active pattern across the northern Pacific is expected to continue over the weekend into next week. The next swell will likely arrive Wednesday and peak Thursday with the second one arriving Friday. The first of the two could approach the advisory level by Thursday.
Surf along south facing shores will remain up through the weekend, as a new south-southwest swell arrives. Heights could near the advisory level Sunday as it peaks. A gradual downward trend is expected late Sunday into early next week. For the long range, the active trend is expected to continue down south around New Zealand, within Hawaii's swell window. There's a good chance that another south swell will arrive by the end of the first week in October.
Surf along east facing shores will remain small this weekend. A small easterly swell from former tropical cyclone Lowell in the eastern Pacific can't be ruled out early in the new week, especially for the eastern end of the state.
The large daily tide cycles will gradually trend down toward the monthly minimum each day into the first week October.



World-wide Tropical Cyclone Activity

>>>
Here's a link to the latest Pacific Disaster Center's
Weather Wall
…covering the Atlantic, Caribbean Sea, and Gulf of Mexico




>>>

Here's a link to the latest Pacific Disaster Center's Weather Wall

…covering the Pacific and Indian Oceans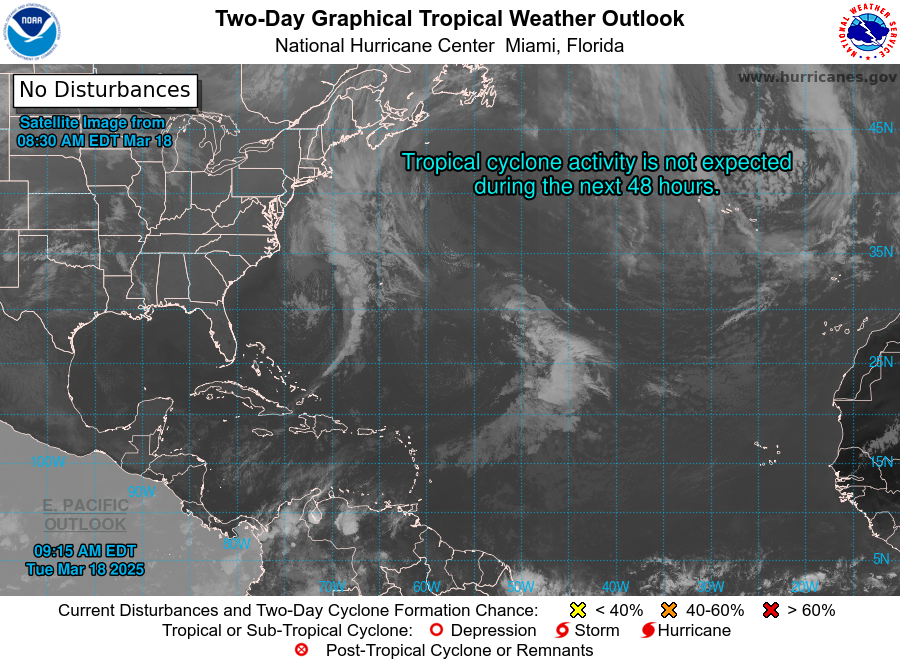 Atlantic Ocean: 
Here's a satellite image of the Atlantic Ocean
Caribbean:
WSI satellite image of the Caribbean Sea
Gulf of Mexico: 
 Latest satellite image of the Caribbean Sea and the Gulf of Mexico
Eastern Pacific: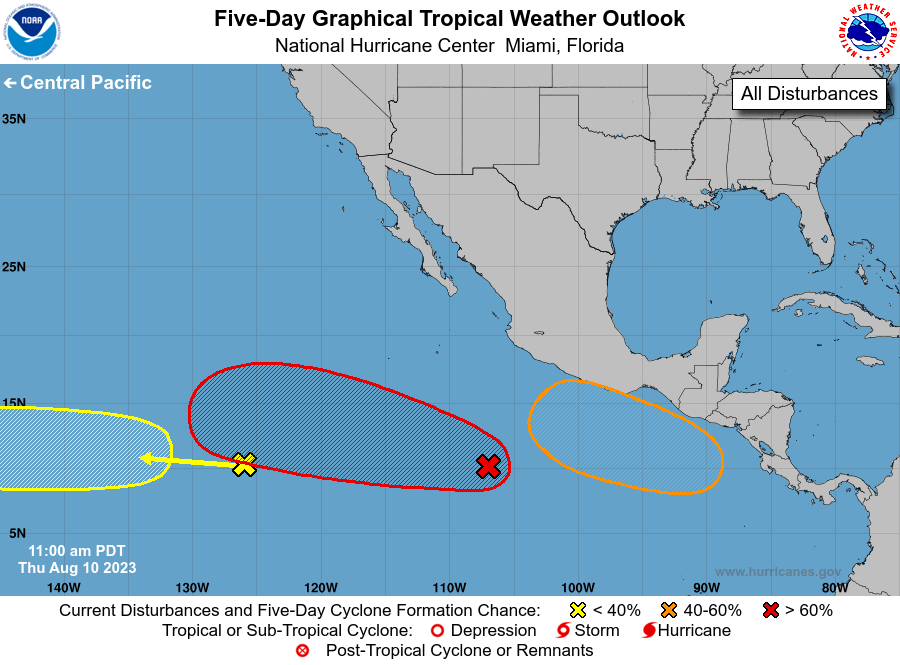 >>> An area of low pressure is expected to form south or southwest of the southwestern coast of Mexico in a few days. Some gradual development will be possible through the middle of next week and a tropical depression could form while the system moves generally west-northwestward, well off the coast of Mexico.
* Formation chance through 48 hours…low…near 0 percent
* Formation chance through 5 days…medium…50 percent
Here's the link to the National Hurricane Center (NHC)
Central Pacific: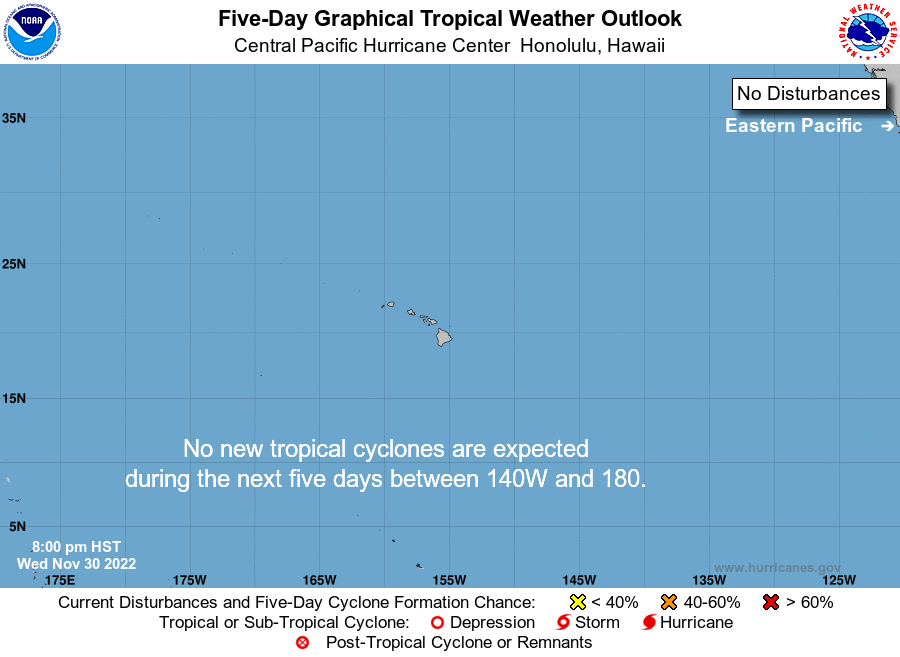 Here's the link to the Central Pacific Hurricane Center (CPHC)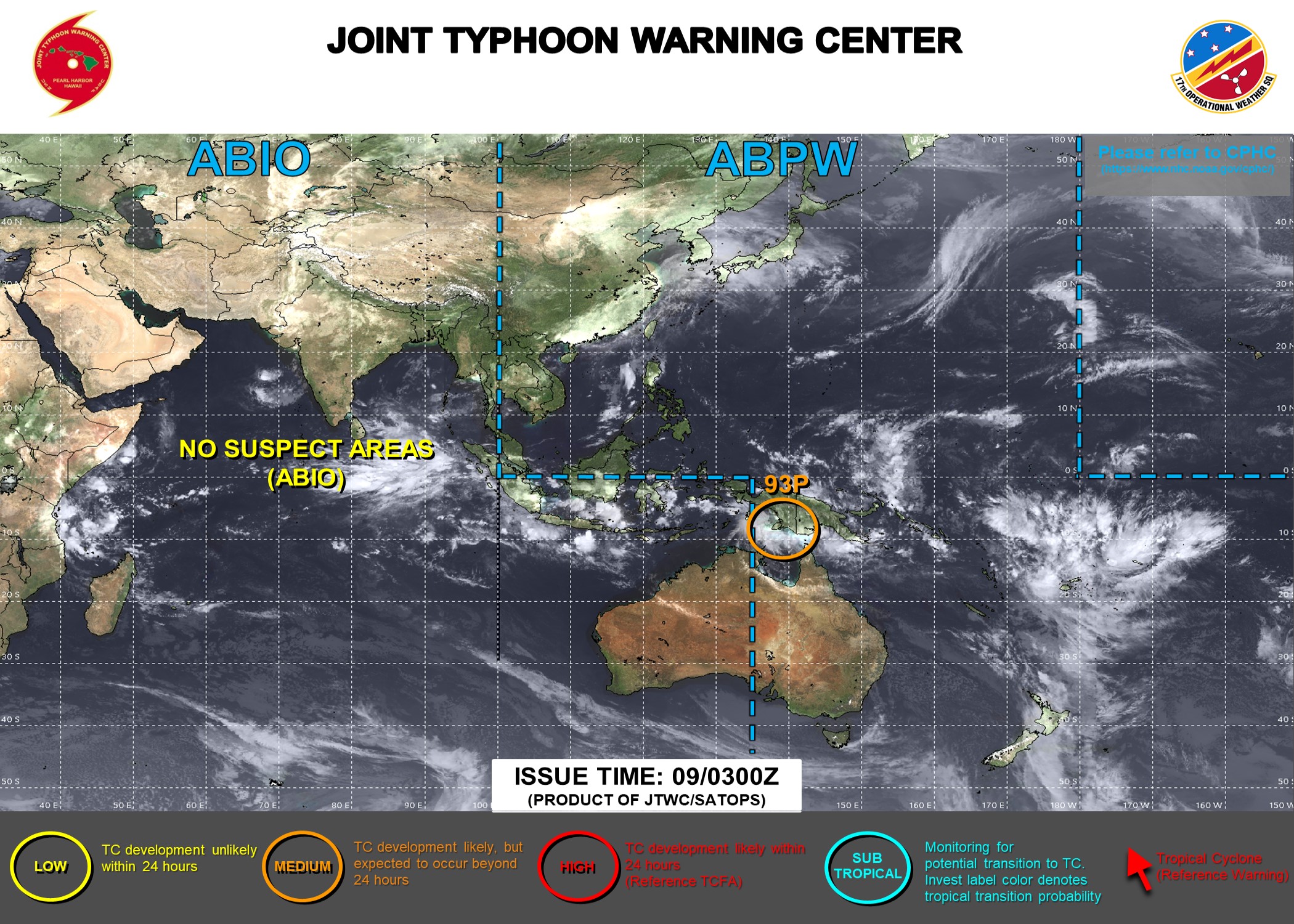 Northwest Pacific Ocean: 

Tropical Cyclone 15W…located approximately 447 NM west of Wake Island
South Pacific Ocean: There are no active tropical cyclones

North and South Indian Oceans / Arabian Sea: There are no active tropical cyclones

Here's a link to the Joint Typhoon Warning Center (JTWC)


Interesting: Wildlife Goes Nuts Over Acorns – It is the time of year when Oklahoma wildlife goes nuts … over acorns. The floors of the state's wooded areas are loaded with these delectable little nuggets of goodness.
It is the time of year when Oklahoma wildlife goes nuts … over acorns. The floors of the state's wooded areas are loaded with these delectable little nuggets of goodness.Oklahoma wildlife feasts on acorns to help build up fat reserves for the winter, said Dwayne Elmore, Oklahoma State University Extension wildlife specialist, professor and Bollenbach Chair in OSU's Department of Natural Resource Ecology and Management."Lots of animals eat acorns, including blue jays and squirrels, and insects such as acorn weevils. They definitely take advantage of this time of year when the acorns supply is flush to help build fat reserves for the winter," Elmore said. "However, it's deer that we most associate with eating acorns. Although deer have a diverse diet, their favorite thing to nosh on in the fall is acorns. In fact, acorns can constitute up to 25% of a deer's autumn diet. The acorns are easy to digest and provide protein needed for healthy wildlife."Acorns are the seed of the oak, and as fall approaches they drop from trees and provide a smorgasbord for wildlife. This popular food supply has a narrow window of availability and exists only about two to three months out of the year in the autumn.
September 19th, 2020 at 11:01 am
Brad Smith Says:

Aloha Glen, I was wondering if the resident high pressure north of the state is ever referred to as the "Hawaiian High", in the way that the Atlantic mid latitude high is often called the Bermuda High or Azores High?

~~~ Hi Brad, I've heard it referred to as the Hawaiian High, especially when it sits directly to the north of the islands for a long spell. Otherwise, the high is referred to as the North Pacific High, when it sits to the northeast of Hawaii…and west of the California coast.

It's strongest during the northern hemisphere summer and shifts towards the equator during the winter, when the Aleutian Low becomes more active in the Gulf of Alaska. It's responsible for California's typically dry summer and fall and typically wet winter and spring…as well as Hawaii's trade winds.

Aloha, Glenn

September 18th, 2020 at 11:08 pm
Keith Says:

Aloha Glenn – the haze this afternoon – do you think it is from the west coast smoke finally reaching us?

~~~ Hi Keith, I'm not exactly sure, it could be, and then again it could be the dust being kicked up by the gusty trade winds that are blowing through the central valley?

Aloha, Glenn
Leave a Reply