The last update to this website was at 427am (HST) Saturday, June 25, 2022

Air Temperatures – The following high temperatures (F) were recorded across the state of Hawaii Friday afternoon…along with these low temperatures Friday morning:
78 – 67  Lihue AP, Kauai
86 – 73  Honolulu AP, Oahu
83 – 70  Molokai AP
86 – 73  Kahului AP, Maui
84 – 71  Kona AP, Hawaii
83 – 66  Hilo AP, Hawaii 

Here are the latest 24-hour precipitation totals (inches) for each of the islands Friday evening:

0.87  Mount Waialeale, Kauai
0.83  Manoa Lyon Arboretum, Oahu
0.33  Molokai
0.00  Lanai
0.00  Kahoolawe
0.19  West Wailuaiki, Maui
0.60  Ahumoa, Big Island
The following numbers represent the strongest wind gusts (mph) Friday evening:

13  Port Allen, Kauai
27  Kuaokala, Oahu
20  Molokai
25  Lanai
25  Kahoolawe
21  Maalaea Bay, Maui
22  Kealakomo, Big Island
Hawaii's Mountains – Here's a link to the live webcam on the summit of our tallest mountain Mauna Kea (~13,800 feet high) on the Big Island of Hawaii. Here's the webcam for the (~10,023 feet high) Haleakala Crater on Maui. These webcams are available during the daylight hours here in the islands, and at night whenever there's a big moon shining down. Also, at night you will be able to see the stars, and the sunrise and sunset too…depending upon weather conditions.

Tropical Storm Celia far east towards Mexico (although will be no threat to the Hawaiian Islands)


Low clouds being carried our way on the trade wind flow


A mixed bag of clear and cloudy skies

Showers locally and over the nearby ocean

Model showing precipitation through 8-days (you can slow this animation down)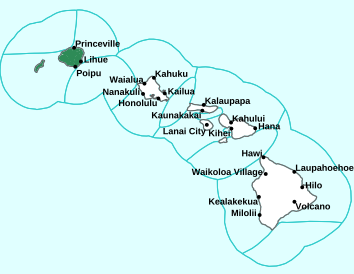 Please open this link…to see current Watches, Warnings and Advisories noted above



~~~

Hawaii Weather Narrative ~~~
Glenn's Aloha Friday comments: I'm here in upper Kula, Maui, and the low temperature this morning was a very chilly 47.5 degrees, with mostly clear skies.

It feels like a winter morning! I'm not kidding, my fingers feel like they do in December or January. The air is dry and the skies are clear, both combining to bring a distinct chill to this upcountry area of east Maui.
Now at around 830am, it's taking on a very similar look and feel, weatherwise, that we saw yesterday. Skies are mostly clear and sunny, with the usual exceptions being the windward sides and the West Maui Mountains.
Around 10am, skies have begun to get cloudier in many areas, at least from what I can see here in upper Kula at mid-morning.
1115am is now showing clear to partly cloudy sky conditions across Maui.
5pm and it's still a mix of clear to partly to mostly cloudy skies. I'd say it was a pretty typical day in terms of the weather on this last day of the work week, with the trade winds blowing steadily. The high temperature today here in upper Kula was a comfortable 79.5 degrees, and now at 516pm has dropped to 75.7 degrees.
715pm, after the sunset and I'd call it partly cloudy, and it looks like showers are falling over and around the West Maui Mountains and over along the windward slopes. The temperature isn't falling quickly like it did last evening, as there are way more clouds around, which limit the daytime heat from escaping out into space. The temperature at this moment was 65.6 degrees.
803pm, it's dark with a temperature of 64.6 degrees
Hawaii's Broad Brush Weather Overview:  The trade winds will prevail, although will be on the lighter side through the weekend.
These balmy tropical winds will periodically carry clouds and showers to windward areas, with the potential for increased showers at times this weekend.
These showers will decrease and the trades will strengthen Monday, with breezy trades and typical windward focused showers expected Tuesday through Thursday.
Hawaii's Weather Details: Weather maps show high pressure systems to the distant north and northeast of the islands, with a weak cold front in between these two features, located well north of Kauai.
Trade winds will continue to ease as a cold front far north of the state makes southward progress, although are expected to hold at moderate levels. The trades will ease further over the weekend as the front continues its slow southward push.
Light to moderate trades will prevail, with daytime sea breezes and overnight land breezes developing in some leeward areas. The front is expected to dissipate north of the islands Sunday night, with high pressure then becoming more dominant to the distant north.
This should allow the trade winds to strengthen back to moderate levels statewide on Monday, then ramp-up to breezy levels Tuesday through Thursday, as the high strengthens to the north-northeast of the island chain.
Meanwhile, some deeper moisture will work southwestward into the islands now, while an upper level trough shifts southward and closer to the island chain.
This in turn should bring a slight increase in windward showers, and possibly allow for a few leeward showers to develop in the afternoons. The upper trough will remain nearly stationary just north of Kauai tonight, then close off into an upper level low near or over the western islands this weekend.
This will keep showers a bit more active over windward areas, and allow for some leeward shower development each afternoon in the weakened trade wind regime.
A plume of deeper moisture should result in an increase in shower coverage as it moves into the eastern end of the state Saturday, then spreads to the rest of the state Sunday, before slowly exiting across the island chain Sunday night and Monday. A more typical less showery trade wind pattern will resume late Monday through Thursday.
>>> Here's a near real-time Wind Profile of the Pacific Ocean – along with a Closer View of the islands / Here's the latest Weather Map.  Here's the animated volcanic emissions graphic
Hawaii's Marine Conditions: Trade winds will remain light to moderate the next few days, as low pressure along with a cold front passes far northeast of the islands. These features will weaken the pressure gradient enough to generally maintain weakened breezes through the weekend.
Trades are expected to restrengthen early next week. Winds will likely achieve Small Craft Advisory levels over the more windier eastern island bays and channels by Monday.
Surf along all shores will remain below surf advisory thresholds. South shore surf will stay steady through Saturday with a new south swell forecast to arrive Sunday. This swell will peak south shore surf to or above head high through the middle of the next week.
This recent weakness in the trades will keep east shore wind wave winds and chop down. A small northeast swell will pass through the islands late Saturday into Monday, provide a small boost to early week north and east shore surf.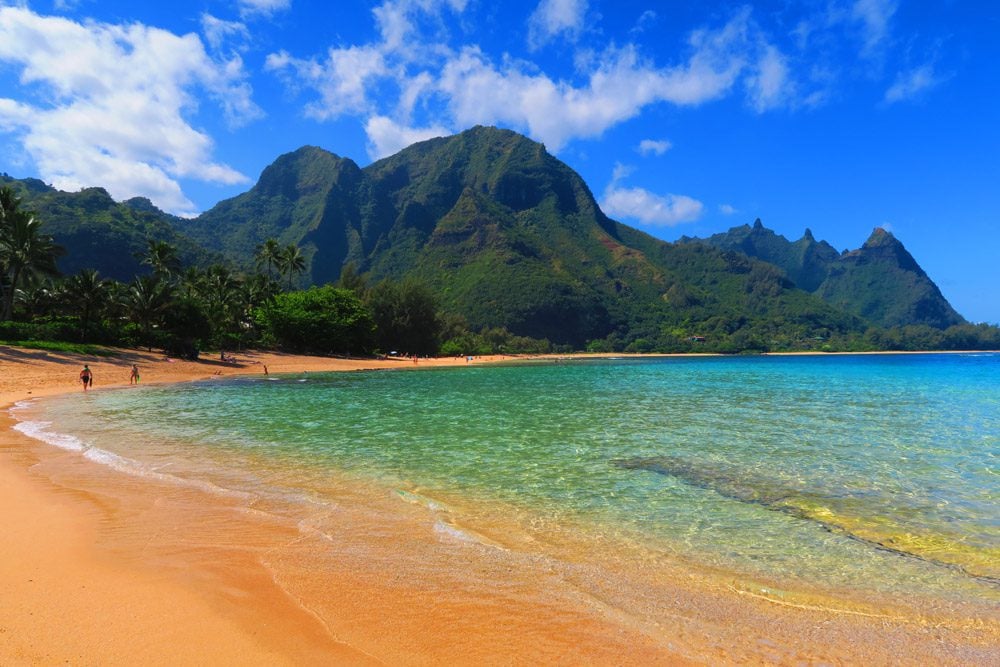 World-wide Tropical Cyclone Activity
Atlantic Ocean:  There are no active tropical cyclones
Tropical Atlantic:
Invest 94L
Cloudiness and showers have become a little more concentrated near a tropical wave located over the central tropical Atlantic Ocean. Environmental conditions appear conducive for development of this system over the next few days, and a tropical depression could form during the early to middle part of next week. This system is forecast to move westward at 15 to 20 mph over the tropical Atlantic, approach the Windward Islands on Tuesday, and move into the southeastern Caribbean Sea by Wednesday.
* Formation chance through 48 hours…low…30 percent
* Formation chance through 5 days…medium…60 percent
Caribbean: There are no active tropical cyclones
No tropical cyclones are expected during the next 5 days.
Gulf of Mexico: There are no active tropical cyclones
Northwestern Gulf of Mexico:
An area of low pressure could form early next week over the northern Gulf of Mexico. Any development of this system would likely be slow to occur as it drifts westward toward the northwestern Gulf of Mexico.
* Formation chance through 48 hours…low…near 0 percent
* Formation chance through 5 days…low…20 percent
Eastern Pacific:  
Tropical Cyclone 03E (Celia)..is located about 310 miles southwest of Cabo Corrientes, Mexico

CELIA STILL A 65 MPH TROPICAL STORM…RUNNING OUT OF TIME TO INTENSIFY FURTHER
Celia is moving toward the west-northwest near 7 mph. A continued west-northwestward motion with a gradual increase in forward speed is expected through early next week. Maximum sustained winds are near 65 mph with higher gusts. Some slight additional strengthening is possible over the next day or so, followed by gradual weakening beginning on Sunday. Tropical-storm-force winds extend outward up to 105 miles from the center.
Offshore of Southern Mexico:
A broad area of low pressure is forecast to form well offshore of southern Mexico early next week. Environmental conditions could support some slow development of this system thereafter as it moves generally west-northwestward.
* Formation chance through 48 hours…low…near 0 percent
* Formation chance through 5 days…low…30 percent
Here's the link to the National Hurricane Center (NHC)
Central Pacific: There are no active tropical cyclones
No tropical cyclones are expected during the next 5 days.
Here's the link to the Central Pacific Hurricane Center (CPHC)
Northwest Pacific Ocean: There are no active tropical cyclones

South Pacific Ocean: There are no active tropical cyclones
North and South Indian Oceans / Arabian Sea: There are no active tropical cyclones
Here's a link to the Joint Typhoon Warning Center (JTWC)
Interesting: Tapping the Ocean as a Source of Natural Products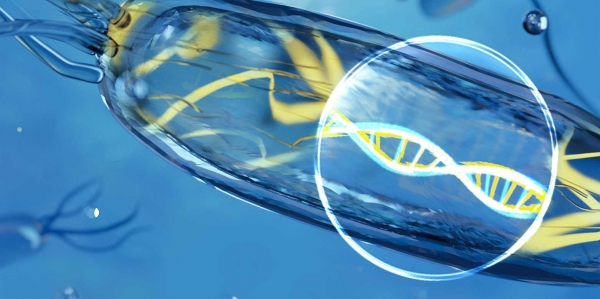 The oceans are teeming with countless forms of life, from the world's largest creature – the blue whale – to miniscule microorganisms. In addition to their vast numbers, these microorganisms are also crucial for ensuring that the entire eco-? and climate system work properly.
For instance, there are photosynthetically active varieties such as cyanobacteria that produce around 50 percent of the oxygen in the atmosphere. Moreover, by removing carbon dioxide from the atmosphere, microorganisms help counter global warming.
Despite this significant role, research into the diversity of microorganisms found in the ocean has thus far been only rudimentary.
To detect new natural products made by bacteria, Sunagawa and his team examined publicly available DNA data from 1,000 water samples collected at different depths from every ocean region in the world. The data came from such sources as ocean expeditions and observation platforms positioned out at sea.
Read more at: ETH Zurich
Leave a Reply