The latest update to this website was at 612am (Hawaii time) Saturday, January 28, 2023


Air Temperatures – The following high temperatures (F) were recorded across the state of Hawaii Friday afternoon…along with these low temperatures Friday morning: 
79 – 66  Lihue AP, Kauai
81 – 69  Honolulu AP, Oahu
73 – 67  Molokai AP
72 – 68  Kahului AP, Maui
83 – 71  Kona AP, Hawaii
81 – 66  Hilo AP, Hawaii 

Here are the latest 24-hour precipitation totals (inches) for each of the islands as of Saturday morning:

0.05  Kilohana, Kauai
1.54  Moanalua RG, Oahu
5.77  Puu Alii, Molokai
1.12  Lanai
0.04  Kahoolawe
13.15  West Wailuaiki, Maui!
3.88  Kawainui Stream, Big Island

The following numbers represent the strongest wind gusts (mph) Saturday morning:

13  Puu Lua, Kauai
28  Oahu Forest NWR, Oahu
27  Molokai AP, Molokai
25  Lanai
18  Kahoolawe
24  Kapalua, Maui
24  Kealakomo, Big Island
Hawaii's Mountains – Here's a link to the live webcam on the summit of our tallest mountain Mauna Kea (~13,800 feet high) on the Big Island of Hawaii. Here's the webcam for the (~10,023 feet high) Haleakala Crater on Maui. These webcams are available during the daylight hours here in the islands, and at night whenever there's a big moon shining down. Also, at night you will be able to see the stars, and the sunrise and sunset too…depending upon weather conditions.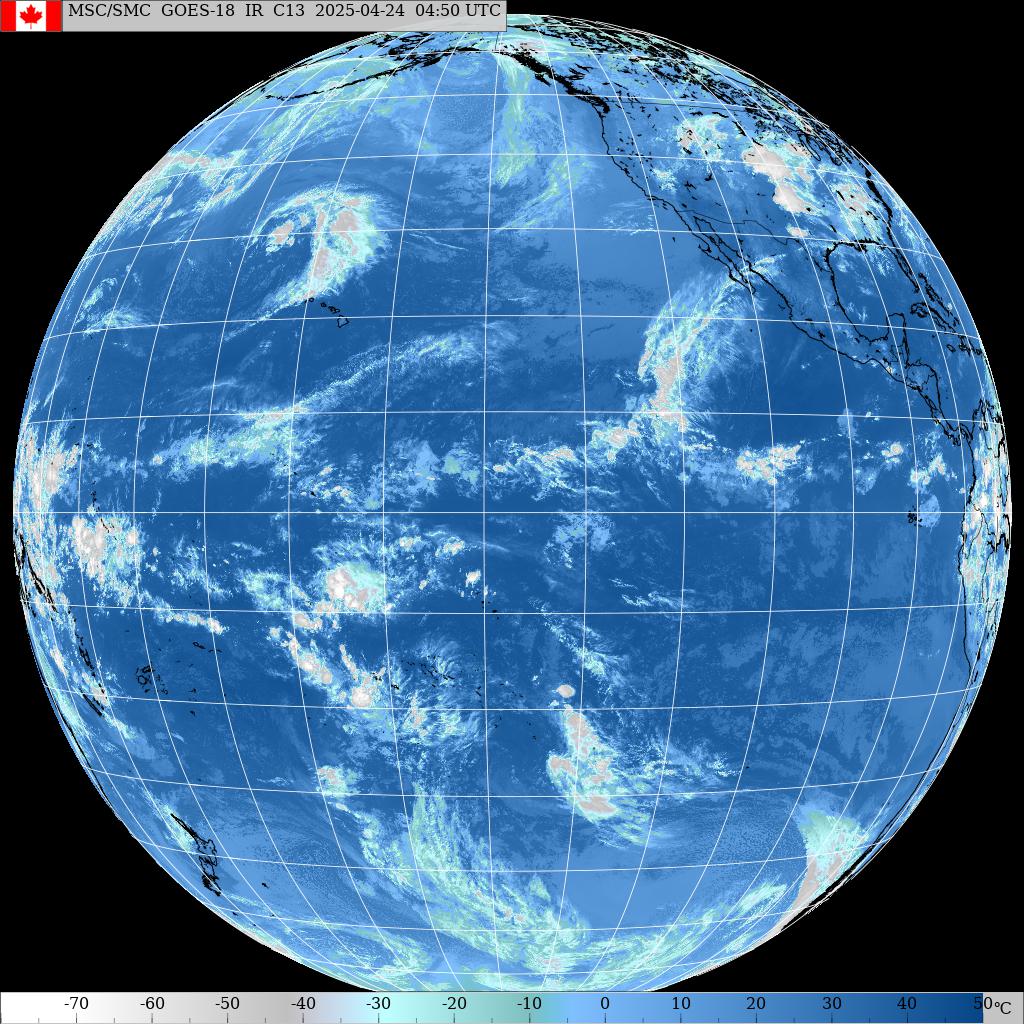 Click on this image twice to make it larger

We see a trough near Maui County…with a cold front approaching from the northwest
(click on this image to make it larger)

Variable clouds

Showery clouds across parts of the state…mostly over parts of Maui County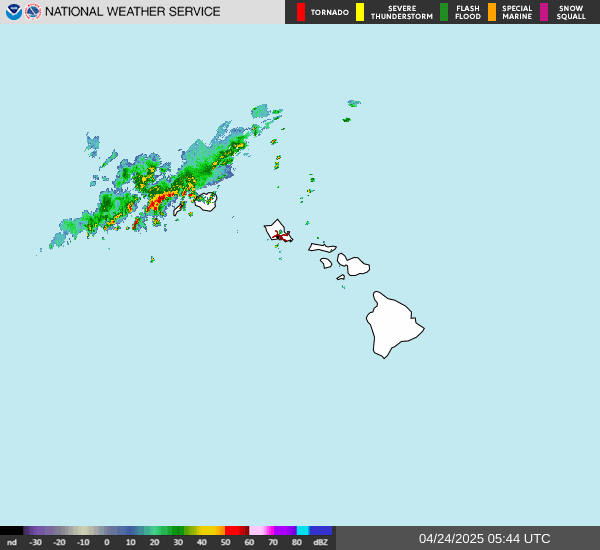 Passing showers locally…some of which are heavy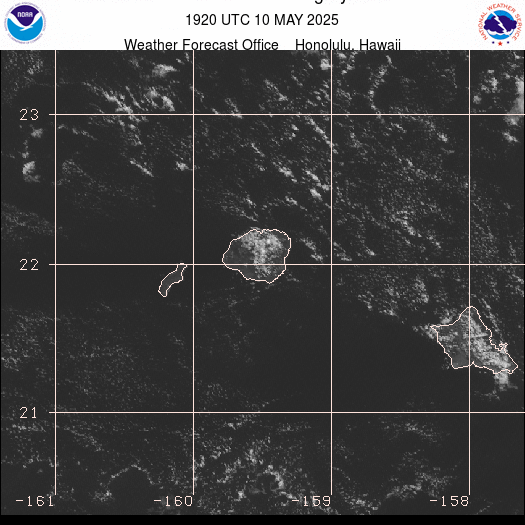 Kauai and Oahu (Satellite)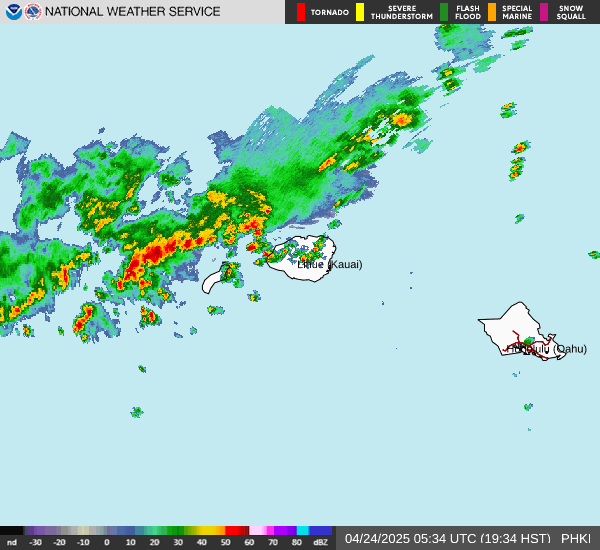 Kauai and Oahu (Radar)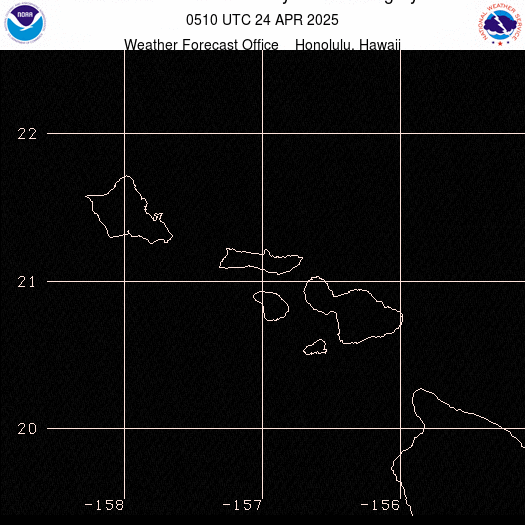 Oahu and Maui County (Satellite)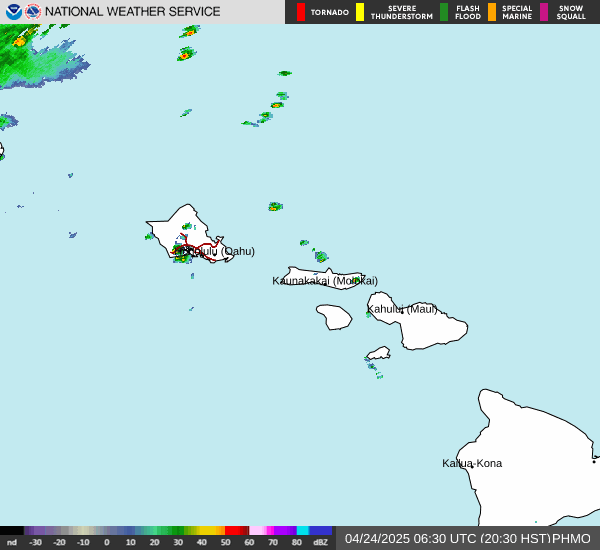 Oahu and Maui County (Radar)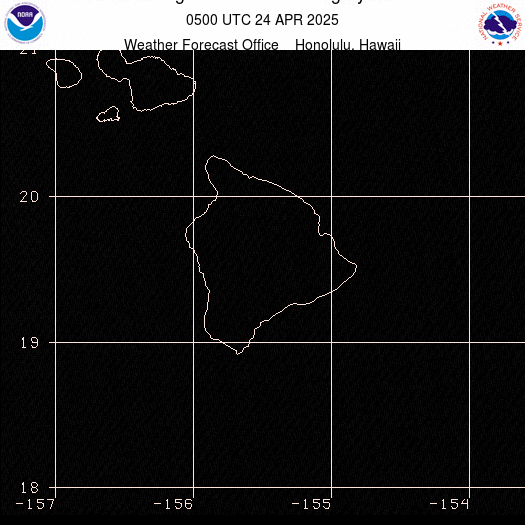 Maui, Molokini, Lanai, and the Big Island (Satellite)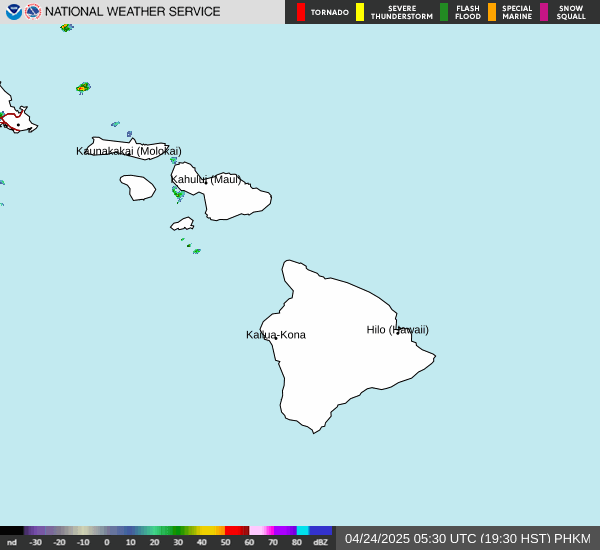 Maui County and the Big Island (Radar)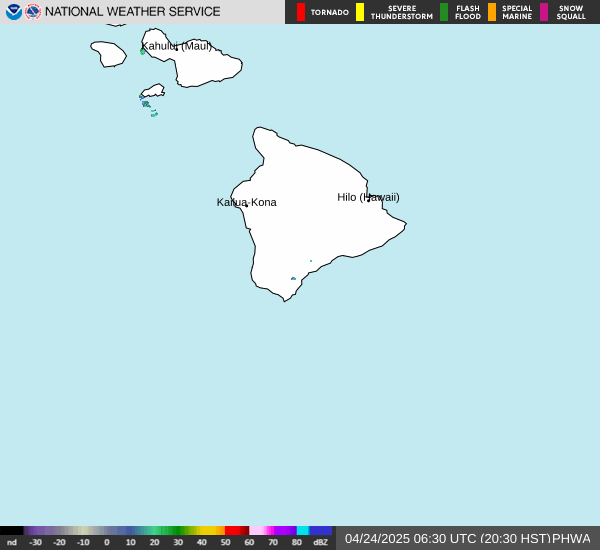 Big Island (Radar)
Model showing precipitation through 8-days (you can slow this animation down)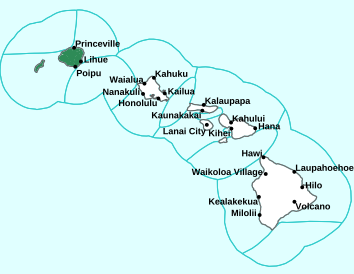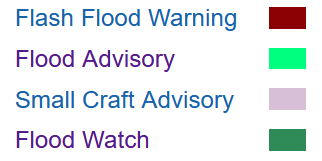 Please open this link…to see current Watches, Warnings and Advisories noted above
~~~

Hawaii Weather Narrative ~~~
Glenn's Saturday comments: I'm here at home in upper Kula, Maui, Hawaii
Here at my Kula weather tower the low temperature this morning was 56 degrees, under cloudy skies with light to moderate showers that have been falling all night into early this morning…along with off and on thunderstorms too!
612am, the overnight rains with thunderstorms have finally stopped here on Maui, at least where I am in upper Kula.
Hawaii's Broad Brush Weather Overview: A surface trough near Maui County will support wet weather across portions of the state, especially from Oahu to Maui, through this weekend.
Enhanced moisture may expand to Kauai as well by Sunday afternoon. An upper-level disturbance will destabilize the atmosphere, keeping locally heavy rainfall and a few thunderstorms in the forecast through Monday, especially over windward areas.
Gusty winds are expected from Kauai to Oahu through early Monday. A generally wet trade wind pattern is expected to prevail from Tuesday through the remainder of the week.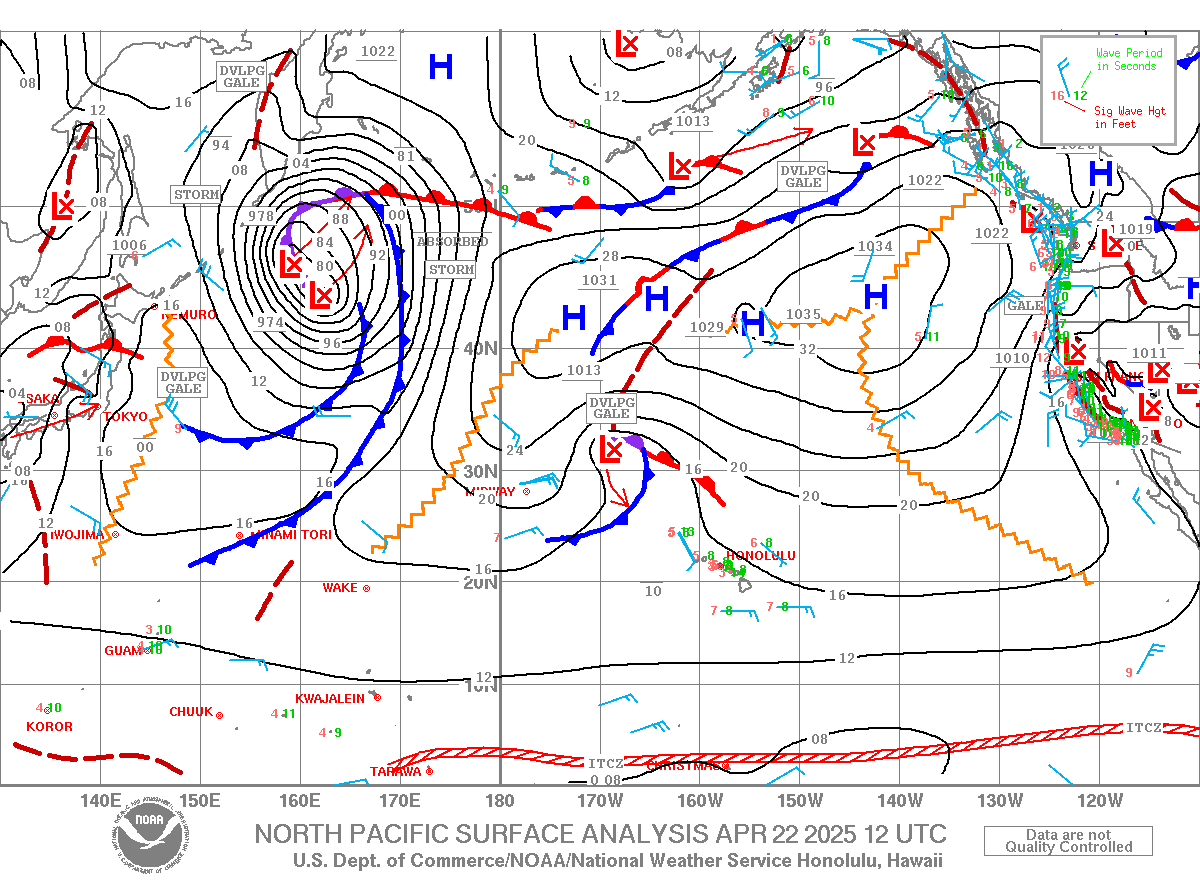 Hawaii's Weather Details: Early this morning, a surface trough near Maui is serving as a focus for showers and isolated thunderstorms that are streaming from east to west into the island. Latest radar imagery shows an area of moderate to heavy rain with occasional lightning is persisting across the windward slopes of Haleakala, over an area where significant rainfall has already occurred over the past 12 hours.
Stream gauges from east Maui show that water levels have fluctuated throughout the night, but a number of them remain elevated as showers continue. Impacts from flooding that has occurred across the eastern portion of Maui since yesterday afternoon will linger into today.
Meanwhile, the moderate to heavy showers that impacted windward portions of the Big Island during last evening have largely diminished early this morning. Drier conditions have been observed elsewhere with only a few windward showers throughout the night, though a notable increase in shower activity across Molokai has been observed over the past couple of hours.
The surface trough will continue to slowly drift westward over the central islands today, as a deep upper trough remains in place west of the island chain. Wet conditions are expected to continue across Maui County, but moisture is also expected to spread as far west as Oahu during the day, with showers primarily affecting windward areas.
The deepening upper trough will likely generate widespread upper clouds and instability that will continue thunderstorm chances across the wetter windward areas from Oahu to the Big Island. Kauai, which will remain west of the trough…will remain much drier.
By Sunday, the upper trough to the west-southwest of the state is expected to transition into a compact low aloft. The surface trough will deepen as enhanced moisture persists over Maui County, Oahu, and perhaps to Kauai by Sunday afternoon.
Widespread heavy rainfall and scattered thunderstorms appear likely within the moist, unstable airmass over the islands. Shower coverage will also likely increase over the Big Island late Saturday into Sunday, likely bringing snow to Mauna Kea and Mauna Loa summits. In addition, northeast trade winds over Kauai and Oahu will increase…potentially to Wind Advisory levels tonight through Sunday.
Wet conditions will likely linger into Monday and possibly Tuesday, as the upper-level low weakens somewhat, suggesting that chances for heavy rainfall will decrease as high clouds thin. Breezy northeast to east winds will diminish and shift to the east-southeast, as a surface low and the low aloft move a little further west of the islands.
Throughout this period, the bulk of the showers will continue to focus across windward areas. By Tuesday, models favor the return of moderate to locally breezy trade winds. A trough aloft may linger west of the islands throughout the week, however, which suggests that a generally wet trade wind pattern may continue throughout much of the upcoming week.
Here's a near real-time Wind Profile of the Pacific Ocean – along with a Closer View of the islands / Here's the latest Weather Map / Vog Model Forecast
Marine Environmental Conditions: A surface high pressure northwest of the state will drift south into Sunday. A trough near Maui and Big Island waters will slowly drift westward, sharpening the pressure gradient over western waters. Moderate to locally fresh northeast winds will strengthen to moderate to locally near gale range by Sunday.
The current northwest swell will continue to lower. A series of moderate north swells will move through the local waters into the first half of the upcoming week, helping to keep surf elevated along north facing shores. A moderate northwest swell (310 degrees) is expected to boost surf heights to advisory levels along north and west facing shores Sunday into Monday, before subsiding Tuesday.
Choppy, east shore surf will become increasingly rough as the wind swell picks over the next couple of days and some wrap from the north swells mixes in. Background south swells will keep surf small along south facing shores into Sunday, then will gradually pick up early in the upcoming week as a small swell fills in.

Maui had thunderstorms with lightning all Friday night into early Saturday morning

World-wide Tropical Cyclone Activity
Atlantic Ocean:  The 2022 Hurricane Season has ended…the 2023 season begins June 1, 202

Caribbean Sea:  The 2022 Hurricane Season has ended…the 2023 season begins June 1, 2023
Gulf of Mexico:  The 2022 Hurricane Season has ended…the 2023 season begins June 1, 2023
Eastern Pacific:  The 2022 Hurricane Season has ended…the 2023 season begins May 15, 2023
Here's the link to the National Hurricane Center (NHC)
Northwest Pacific Ocean: There are no active tropical cyclones
South Pacific Ocean: There are no active tropical cyclones
North and South Indian Oceans / Arabian Sea:
Tropical Cyclone 08S (Cheneso)…is located approximately 222 NM south-southeast of Europa Island

Here's a link to the Joint Typhoon Warning Center (JTWC)
>>> Here's a link to the Pacific Disaster Center's (PDC Global) Weather Wall website
Interesting: Farming More Seaweed for Food, Feed and Fuel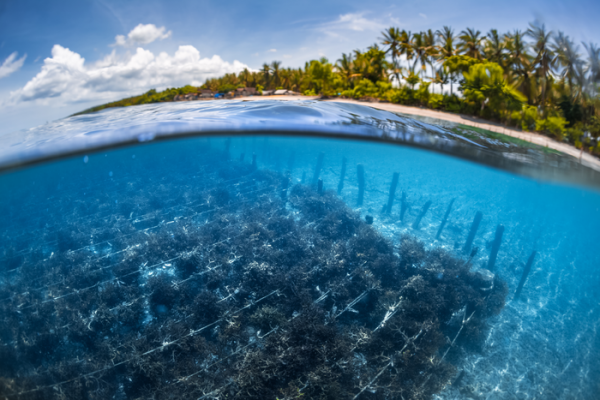 A University of Queensland-led study has shown that expanding global seaweed farming could go a long way to addressing the planet's food security, biodiversity loss and climate change challenges.
PhD Candidate Scott Spillias, from UQ's School of Earth and Environmental Science, said seaweed offered a sustainable alternative to land-based agricultural expansion to meet the world's growing need for food and materials.
"Seaweed has great commercial and environmental potential as a nutritious food and a building block for commercial products including animal feed, plastics, fibers, diesel and ethanol," Mr Spillias said.
Read more at: University of Queensland
Leave a Reply