Air Temperatures – The following maximum temperatures (F) were recorded across the state of Hawaii Saturday:


M   Lihue, Kauai
83  Honolulu, Oahu
83  Molokai
86  Kahului, Maui
84  Kailua Kona
82  Hilo, Hawaii

Air Temperatures ranged between these warmest and coolest spots near sea level – and on the highest mountain tops on Maui and the Big Island…as of 830pm Saturday evening:

Kailua Kona – 79
Hilo, Hawaii – 73


Haleakala Summit –   45 (near 10,000 feet on Maui)
Mauna Kea Summit – 39 (13,000+ feet on the Big Island)

Hawaii's Mountains – Here's a link to the live web cam on the summit of near 13,800 foot Mauna Kea on the Big Island of Hawaii. This web cam is available during the daylight hours here in the islands…and when there's a big moon shining down during the night at times. Plus, during the nights you will be able to see stars, and the sunrise and sunset too… depending upon weather conditions.

Aloha Paragraphs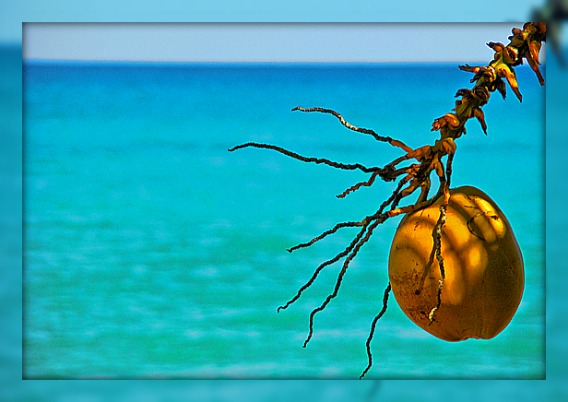 Light winds through the next week…although somewhat stronger
trade winds will hang on…over the eastern end of the state locally

Showers will occur during the afternoon hours over the interior
sections, with windward showers falling where the trade
winds exist





The following numbers represent the most recent top wind gusts (mph), along with directions…as of Saturday evening:


13  Waimea Heights, Kauai – SW
16  Kii, Oahu – SE
21  Molokai – ESE
20  Lanai – NE
28  Kahoolawe – NE
17  Hana, Maui – SE
27  Upolu airport, Big Island – NE


Here are the latest 24-hour precipitation totals (inches) for each of the islands…as of Saturday evening (545pm totals):


1.93  Puu Opae, Kauai
1.58  Poamoho RG 1, Oahu
0.38  Molokai
0.00  Lanai
0.00  Kahoolawe
0.72  Puu Kukui, Maui
0.30  Pahoa, Big Island


We can use the following links to see what's going on in our area of the north central Pacific Ocean. Here's the latest NOAA satellite picture – the latest looping satellite image… and finally the latest looping radar image for the Hawaiian Islands.



~~~ Hawaii Weather Narrative ~~~
Light breezes lasting well into the new week ahead. Here's the latest weather map, showing the Hawaiian Islands, and the rest of the North Pacific Ocean, along with a real-time wind profile of the central Pacific…focused on the Hawaiian Islands. ~~~ We see a moderately strong, near 1026 millibar high pressure system to the northeast of our islands, moving slowly eastward. At the same time, we see a developing gale low pressure to our northwest, with its associated cold front approaching the state. Our local winds will remain quite light in most areas, although the trade winds will push into the Big Island end of the chain…accelerating locally.

Satellite imagery shows high cirrus clouds over much of the state…which are blocking our view of whatever lower level clouds that are around. Looking at this larger satellite image, which is in the looping mode, we see high cirrus clouds to our south and southwest, pulling northward…and coming over the state. These icy clouds helped to dim and filter our sunshine today, and will likely provide a colorful sunset. Here's a looping radar image, showing a rather insignificant rainfall pattern...with just a few showers here and there. This is certainly quite a change from just yesterday.

We're moving into a prolonged period of lighter than normal winds, which will keep our local atmosphere rather stagnant…and hazy at times too. It appears that this light wind episode will last well into the new week ahead. The latest model output also shows another late season cold approaching the islands around mid-week, which will help keep our light breezes in place for even longer. When there isn't high level clouds around, as there are today, days will begin quite clearly, and then cloud-up leading to afternoon showers over the interior sections locally. At those times and in those places where the trade winds nose in from the east, we'll see a few windward biased showers arriving as well. I'll be back again Sunday morning with your next new weather narrative, I hope you have a great Saturday night wherever you're spending it! Aloha for now…Glenn.

Here on Maui, at the 3,100 foot elevation, at my upper Kula, Maui weather tower, the air temperature was 56.7 degrees at 540am on this Saturday morning. Skies were partly cloudy here in Kula, with lovely sunrise colors. Glancing down towards the Central Valley, I don't see as much haze as I thought I might. It's a rather humid morning, with still lots of moisture around from the generous showers that we had yesterday. Conditions are still in place, that I anticipate more showery weather to break out this afternoon, some of which could be locally quite heavy in places. Speaking of heavy showers, the top of the West Maui Mountains, at the Puu Kukui gauge, there has been over 5.00″ of rain during the past 24 hours…the greatest total anywhere in the state.

It's now 1225pm early this afternoon, under increasingly cloudy skies, light breezes, and an air temperature of 70.9 degrees. The skies are beginning to become more hazy, taking on a light to moderately hazy look to them at the moment. There still sunshine down in the central valley, and I just got back from Paia…where it was sunny to partly cloudy. It's starting to feel more and more like rain, as the clouds overhead take on a darker look to them. I'd say that we have a high chance of seeing more showers breaking out between now and this evening…at least over and around the mountains.

We're now into the early evening hours, at 525pm HST, under hazy and cloudy skies, near calm winds…and an air temperature of 70.2 degrees. Today didn't turn out to be wet, as it was in quite a few places yesterday. As a matter of fact, it has been remarkably dry, with a few upcountry showers falling in a few places. There's a few more showery clouds being carried towards the east side of the Big Island, and there seems to be a persistent area of showers along the southeast flank of that Big Island. The other pretty distinct change is the amount of volcanic haze (vog), which has been carried over the smaller islands…from the vents on the Big island.

I started off the day early, beginning the new updates on this page, and then drove down to the farmers market in Pukalani. I bought some organic papaya's, bananas, swiss chard, and chicken eggs. I came back and my neighbor was just going for a walk, so I joined her. I came back and had organic eggs and bacon, which was fun to make, as I haven't had either in a long time. There's something so delicious about cooking a couple slices of bacon, in both the nose and mouth. At the same time, I put papaya, banana, walnuts, almonds, and organic Straus vanilla yogurt in a bowl. I did a few more updates to this page, before driving down to Paia for shopping. I usually listen to this one program on NPR on the way down, I think its called Radio Lab…which I always enjoy so much. Often when I get down to park in Paia, I have to stay in my car to listen to the end of the particular segment of this very stimulating show. I stopped by Pukalani on the way back up the mountain for gas, and to buy birthday cards for my brother and sister, and to get the all important Mothers Day card of course! I've been home ever sense, and for some reason felt compelled to lay down for a nap, which was so good before having a ton of organic Kala salad. I'm now being drawn out to the ping pong table, talk to you later.

Saturday evening song, youtube video, Snow Patrol…Run – full screen is best

Friday evening film:  This week's film is called Captain America: The Winter Soldier, starring Chris Evans, Scarlett Johansson, Anthony Mackie, Samuel Jackson, Cobie Smulders, Gary Shandling, Branka Katic, Robert Redford, and Hayley Atwell…among many others. The synopsis: Steve Rogers struggles to embrace his role in the modern world and teams up with Natasha Romanoff, aka Black Widow, to battle a powerful yet shadowy enemy in present-day Washington, D.C. ~~~ My neighbors Jeff and Svetlana and I went to see this film, with one of their friends, whose an astronomer from Switzerland…and also a belly dance instructor. We had dinner out beforehand, and then sank into this long 2+ hour film. It turned out to be a good film, full of all kinds of strong action…a real shoot-em-up extravaganza! It was one of those classic Marvel blockbuster films, very edgy and complex, and full of high grade entertainment from beginning to end. As for grades from our group, two B's, a B+, and Svetlana didn't like it very much. I was glad to have seen this film, it wasn't my favorite, although was certainly worth seeing…here's the trailer.


World-wide tropical cyclone activity:

Atlantic Ocean: The Atlantic hurricane season runs from June 1st through November 30th.
Here's the 2013 hurricane season summary


Here's a satellite image of the Atlantic Ocean

Caribbean Sea:

Gulf of Mexico:

Here's a satellite image of the Caribbean Sea…and the Gulf of Mexico.

Here's the link to the National Hurricane Center (NHC)

Eastern Pacific: The Eastern Pacific hurricane season runs from May 15th through November 30th. Here's the 2013 hurricane season summary

Here's a wide satellite image that covers the entire area between Mexico, out through the central Pacific…to the International Dateline.

Central Pacific Ocean: The Central Pacific hurricane season runs from June 1st through November 30th. Here's the 2013 hurricane season summary

Here's a link to the Central Pacific Hurricane Center (CPHC)

North Pacific Ocean: There are no active tropical cyclones

South Pacific Ocean: There are no active tropical cyclones

North and South Indian Oceans: There are no active tropical cyclones

Here's a link to the Joint Typhoon Warning Center (JTWC)


Interesting: Eating endangered species in China could yield jail time – It's well known that much of the world's massive illegal wildlife trade ends up in China, including poached tigers, pangolins, and bears. But now those who order pangolin fetuses, tiger blood, or bear bile at a restaurant or market may see significant jail time. According to a reinterpretation of Chinese law by the Standing Committee of the National People's Congress (NPC), consumers of some 420 rare or endangered species in China could be sentenced to over ten years depending on the offense.

"Buyers are a major motivator of large-scale illegal hunting," said Lang Sheng, Deputy Head of the Legislative Affairs Commission of the NPC Standing Committee.

Trading in rare or endangered species as already illegal in China, but the new interpretation of the law adds consuming, or eating, such species as "trading," making consumers directly liable. Still, the new legal interpretation allows consumers to eat animals that were captive bred, raising questions about how well the law can be enforced. China is home to a number of so-called tiger farms and bear bile centers where captive breeding animals for consumption is the norm.

Despite this loophole, conservationists have generally praised the move, seeing as one of several new efforts by the Chinese government to tackle the illegal wildlife trade and other environmental problems.

"President Xi's administration has stated its intent to increase environmental protection," said WildAid Executive Director Peter Knights. "Last year they banned shark fin from all state banquets. In January they publicly crushed seized ivory. State media supported the world's largest demand reduction campaign for wildlife developed in partnership with WildAid and led by Yao Ming and Jackie Chan. This is another forceful step in wildlife protection that will impact animals globally."
Leave a Reply