Air Temperatures – The following maximum temperatures (F) were recorded across the state of Hawaii Saturday:


84  Lihue, Kauai
86  Honolulu, Oahu
85  Molokai
88  Kahului, Maui
85  Kona, Hawaii
81  Hilo, Hawaii

Air Temperatures ranged between these warmest and coolest spots near sea level – and on the highest mountain tops on Maui and the Big Island…as of 510pm Saturday evening:

Port Allen, Kauai – 84
Hilo, Hawaii – 74


Haleakala Summit –   54 (near 10,000 feet on Maui)
Mauna Kea Summit – 54 (13,000+ feet on the Big Island)

Hawaii's Mountains – Here's a link to the live web cam on the summit of near 13,800 foot Mauna Kea on the Big Island of Hawaii. This web cam is available during the daylight hours here in the islands…and when there's a big moon shining down during the night at times. Plus, during the nights you will be able to see stars, and the sunrise and sunset too… depending upon weather conditions. Here's the Haleakala Crater webcam on Maui – if it's working.

Aloha Paragraphs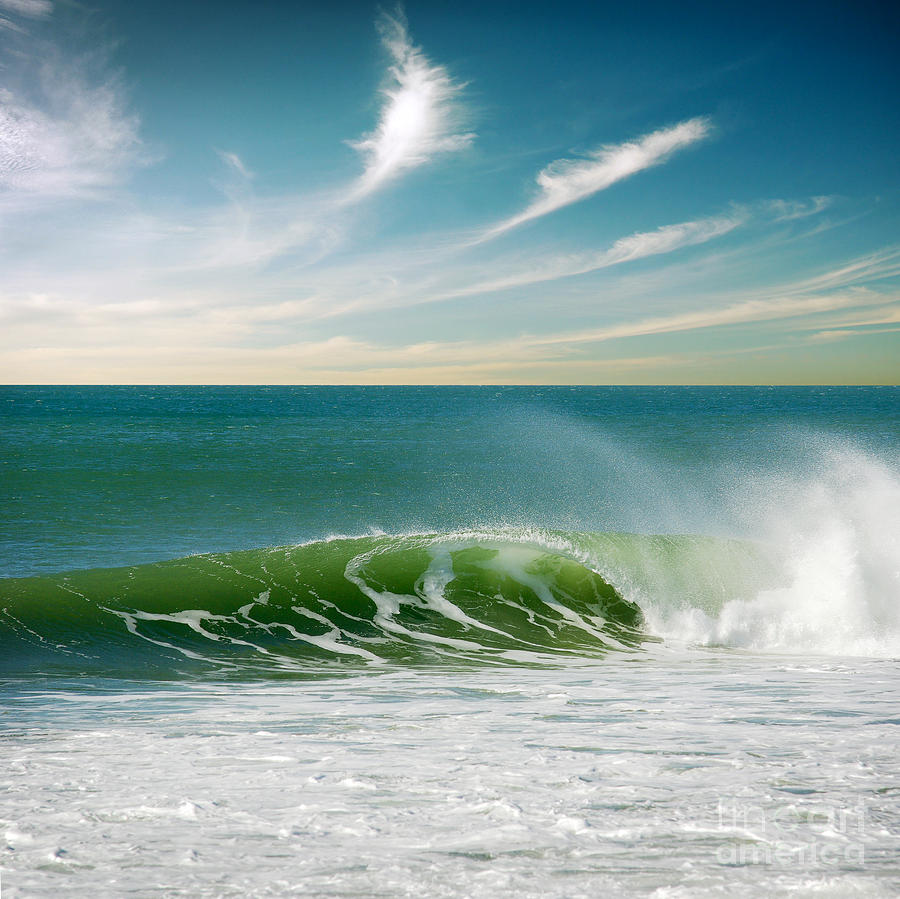 Our trade winds will be moderately strong, with fairly normal
weather continuing…through Sunday morning


Weather changes Sunday into the new week, first on Kauai
and Oahu, with increasing showers, some heavy,
especially windward sides…and possible localized
thunderstorms






The following numbers represent the most recent top wind gusts (mph), along with directions as of Saturday evening:


24  Port Allen, Kauai, Kauai – ENE
33  Kuaokala, Oahu – NE
27  Molokai – NE
35  Lanai – NE
36  Kahoolawe – NE
32  Kapalua, Maui – NE
35  PTA Keamuku, Big Island – NE


Here are the latest 24-hour precipitation totals (inches) for each of the islands as of Saturday evening:


0.98  Mount Waialeale, Kauai
0.65  Manoa Lyon Arboretum, Oahu
0.25  Molokai
0.00  Lanai
1.08  Puu Kukui, Maui
0.82  Piihonua, Big Island

We can use the following links to see what's going on in our area of the north central Pacific Ocean. Here's the latest NOAA satellite picture – the latest looping satellite image… and finally the latest looping radar image for the Hawaiian Islands.



~~~ Hawaii Weather Narrative ~~~
Our local trade winds will remain moderately strong in general into Monday…then up a notch up in strength later Tuesday-Wednesday for several days. Here's a weather chart showing high pressure centers far to the northeast and north-northwest of our islands, with a ridge of high pressure extending between the two…into the area north of the islands. At the same time, there's a developing storm low pressure system far to the northeast, along with a gale low pressure system located far to the west…with a cold front running between the two.

There will be localized showers, mostly along our windward sides, increasing Sunday onwards…first on Kauai and Oahu. Satellite imagery shows low clouds over parts of the island chain, and offshore so the southwest of the leeward sides too. At the same time, we see the back edge of an area of brighter white, higher level clouds now well to the southeast of the state…and the southern fringe of another area of high cirrus over the ocean to our north. Here's the looping radar image, showing light to moderately heavy showers moving by, mostly over the offshore waters, although over the islands too…especially the windward sides of the central islands at the time of this writing.

The trade winds will rule our Hawaiian Islands weather picture, with the typical windward showers at times…through Sunday morning. Looking beyond the morning hours, the models continue pointing out another low pressure system dropping down over, or near the western side of the state into the new week ahead. At the same time, increased low level moisture is expected to arrive on the trade winds from the east. This in turn will prompt another period of unsettled weather…with increasing windward showers. There's even the chance that we'll see another round of heavy showers, or even thunderstorms…over the Kauai and Oahu end of the chain. The models are suggesting that this unsettled weather pattern could stick around well into the new week ahead, keeping wetter than normal trades going. Later Sunday into the first day or two of the new week may be the wettest days overall, when heavy showers or thunderstorms could pop-up here and there. ~~~ Earlier today, my neighbors and I drove down to the Pukalani farmers market, which is always fun. I came back and had a fast walk with another of my neighbors, and had a good breakfast. I just got back from Paia, where I shopped at the health food store. Now I'm soon heading down to Kahului again, to see a second film, which I wrote a few things about below. I'll be back again early Sunday morning with your next new weather narrative, I hope you have a great Saturday night wherever you're spending it! Aloha for now…Glenn.

Friday Evening Film: This time around I'll be seeing another film on its opening night, although somehow here on Maui, despite that fact, the theaters don't always fill up. It's called Rush, starring Chris Hemsworth, Olivia Wilde, Daniel Bruhl, and Alexandra Maria Lara…among many others. The synopsis: the true story of two of the greatest rivals the world has ever witnessed — handsome English playboy James Hunt, and his methodical, brilliant opponent, Niki Lauda. Set against the sexy and glamorous golden age of Formula 1 racing, Rush follows the two drivers as they push themselves to the breaking point of physical and psychological endurance, where there is no shortcut to victory and no margin for error. ~~~ This film is getting good to very good grades by both the critics and viewers. I ended up meeting four other friends at the shopping mall, where we had a quick dinner, and sat around the table catching up on each others lives, before the film started.  Let me start off by saying the title of this film clearly describes what you will find on the screen for this two hour piece of work. It was a rush to sit there, and feel the power of those engines, no doubt! The competition, and great rivalry between these two race car drivers was the heart and soul of this great film. In sum, it was a high-octane thriller, and the grades the five of us gave immediately afterwards speaks volumes here: A+, A-, A-, A-…and an A.  Here's the trailer of this film, in case you're interested in taking a peek.

Saturday Evening Film: I'm going down a second time this weekend, to see yet another film, which I've been looking forward to seeing…ever since I saw the trailer the first time. It's called Runner Runner, starring Ben Affleck, Justin Timberlake, Oliver Cooper, Gemma Arterton…among many others. The synopsis: Princeton grad student Richie, believing he's been swindled, travels to Costa Rica to confront online gambling tycoon Ivan Block. Richie is seduced by Block's promise of immense wealth, until he learns the disturbing truth about his benefactor. When the FBI tries to coerce Richie to help bring down Block, Richie faces his biggest gamble ever: attempting to outmaneuver the two forces closing in on him. ~~~ The critics are being very tough of this film, while the viewers that have seen it…aren't that impressed either. Nonetheless, I'm going to give it a try, and will let you know what I thought Sunday morning. Meanwhile, here's the trailer, if you'd like to take a quick look. I have a strong feeling that this film tonight, compared to the one last night, just isn't going to measure you!



World-wide tropical cyclone activity:

Atlantic Ocean: There are no active tropical cyclone

AN AREA OF LOW PRESSURE COULD FORM OVER THE EASTERN TROPICAL
ATLANTIC OCEAN DURING THE NEXT FEW DAYS. SOME SLOW DEVELOPMENT OF
THIS LOW IS POSSIBLE EARLY NEXT WEEK WHILE IT MOVES WEST-
NORTHWESTWARD AT 10 TO 15 MPH. THIS SYSTEM HAS A LOW CHANCE…NEAR
0 PERCENT…OF BECOMING A TROPICAL CYCLONE DURING THE NEXT 48
HOURS…AND A MEDIUM CHANCE…30 PERCENT…OF BECOMING A TROPICAL
CYCLONE DURING THE NEXT 5 DAYS.

Here's a satellite image of the Atlantic Ocean

Caribbean Sea: There are no active tropical cyclones

Gulf of Mexico: Tropical depression 12L (Karen) is active in the Gulf of Mexico. Here's the NHC graphical track map…along with a NOAA satellite image

Here's a satellite image of the Caribbean Sea…and the Gulf of Mexico.

Here's the link to the National Hurricane Center (NHC)

Eastern Pacific: There are no active tropical cyclones

SHOWERS AND THUNDERSTORMS ASSOCIATED WITH A BROAD AREA OF LOW
PRESSURE LOCATED ABOUT 775 MILES SOUTH-SOUTHWEST OF THE SOUTHERN
TIP OF THE BAJA CALIFORNIA PENINSULA HAVE BECOME SLIGHTLY BETTER
ORGANIZED SINCE YESTERDAY. SOME SLOW DEVELOPMENT OF THIS LOW IS
POSSIBLE DURING THE NEXT SEVERAL DAYS WHILE IT MOVES WESTWARD AND
THEN WEST-NORTHWESTWARD AT AROUND 10 MPH. THIS SYSTEM HAS A LOW
CHANCE…20 PERCENT…OF BECOMING A TROPICAL CYCLONE DURING THE
NEXT 48 HOURS…AND A MEDIUM CHANCE…40 PERCENT…OF BECOMING A
TROPICAL CYCLONE DURING THE NEXT 5 DAYS.

Here's a wide satellite image that covers the entire area between Mexico, out through the central Pacific…to the International Dateline.

Central Pacific Ocean: There are no active tropical cyclones

Here's a link to the Central Pacific Hurricane Center (CPHC)

Western Pacific Ocean: Typhoon 22W (Fitow) remains active over the northwest Pacific. Here's a JTWC graphical track map…along with a NOAA satellite image

Typhoon 23W (Danas) remains active in the western Pacific. Here's a JTWC graphical track map…along with a NOAA satellite image

South Pacific Ocean: There are no active tropical cyclones
North and South Indian Oceans: There are no active tropical cyclones

Here's a link to the Joint Typhoon Warning Center (JTWC


Interesting: Climate Change May Increase Mercury Content in Fish – Mercury pollution can be a serious health threat as once mercury enters our body, it acts as a neurotoxin, interfering with the brain and nervous system. Mercury is emitted to the air by power plants and other industrial facilities and becomes a serious threat when it settles into oceans. As the mercury enters waterways, naturally occurring bacteria absorb it and the pollutant makes it way up the food chain as larger fish consume smaller fish. As an example, mackerel, swordfish, tuna, and grouper rank high when it comes to mercury content. We have known about the effects of mercury in fish for some time now, however, looming changes in climate could make fish accumulate even more mercury, according to a study in the journal PLOS ONE.

Researchers at Dartmouth College studied killifish under varying temperatures in the lab and in salt marsh pools in Maine. Fish in the marshes ate insects, worms and other natural food sources, while the lab fish were fed mercury-enriched food. Results showed the fish in warmer waters ate more but grew less and had higher methylmercury levels in their tissues, suggesting increases in their metabolic rate caused the increased uptake of the toxic metal.

Besides the warming of the water, the paper states that physical factors including wind flows, atmospheric circulation, and precipitation, will also affect mercury deposition and bio-availability.
Until now, little has been known about how global warming may affect mercury bioaccumulation in marine life, and no previous study has demonstrated the effects using fish in both laboratory and field experiments.

The paper suggests that the increase in mercury bio-accumulation at lower trophic levels can be propagated to higher trophic level fish which is consumed by humans. This increases human exposure to these dangerous concentrations. As a result, the paper urges that this effect should be incorporated into policy and management efforts aimed at reducing human health risks from high-level mercury exposure.
October 5th, 2013 at 7:16 pm
uncle dave Says:

hey glenn what is on her back looks like a iPod or phone~~~Uncle Dave, good question, I was thinking the same thing. Perhaps some sort of music player I would imagine. My eye keeps going to that wave…and Diamond Head too. I love this picture! Aloha, Glenn

October 5th, 2013 at 11:51 am
Elaine Says:

Great Aloha photo today. Makes me want to return back to Maui today…:) Have a great day Glenn however you're spending it. Hi Elaine, that is a great picture, of a lady surfing with Diamond Head Crater in the back ground. It sounds like you better look into buying a ticket, and getting back to Maui soon. I will enjoy my day here on Maui, and you enjoy it wherever you're spending it too! Aloha, Glenn
Leave a Reply