Air Temperatures – The following maximum temperatures were recorded across the state of Hawaii Saturday:


79  Lihue, Kauai
84  Honolulu, Oahu
M   Molokai
83  Kahului, Maui
84  Kona, Hawaii
87  Hilo, Hawaii

Air Temperatures ranged between these warmest and coolest spots near sea level – and on the highest mountain tops around the state… as of 530pm Saturday evening:


Kailua Kona – 83
Hana airport, Maui – 72

Haleakala Summit –   46 (near 10,000 feet on Maui)
Mauna Kea Summit – 55 (13,000+ feet on the Big Island)

Hawaii's Mountains – Here's a link to the live web cam on the summit of near 13,800 foot Mauna Kea on the Big Island of Hawaii. This web cam is available during the daylight hours here in the islands…and when there's a big moon shining down during the night at times. Plus, during the nights you will be able to see stars, and the sunrise and sunset too… depending upon weather conditions. Here's the Haleakala Crater webcam on Maui – if it's working.


Tropical Cyclone activity in the eastern and central Pacific – Here's the latest weather information coming out of the National Hurricane Center, covering the eastern north Pacific. You can find the latest tropical cyclone information for the central north Pacific (where Hawaii is located) by clicking on this link to the Central Pacific Hurricane Center. A satellite image, which shows the entire ocean area between Hawaii and the Mexican coast… can be found here. The 2012 hurricane season is over in the eastern and central Pacific… resuming on May 15th and June 1st 2013.


Aloha Paragraphs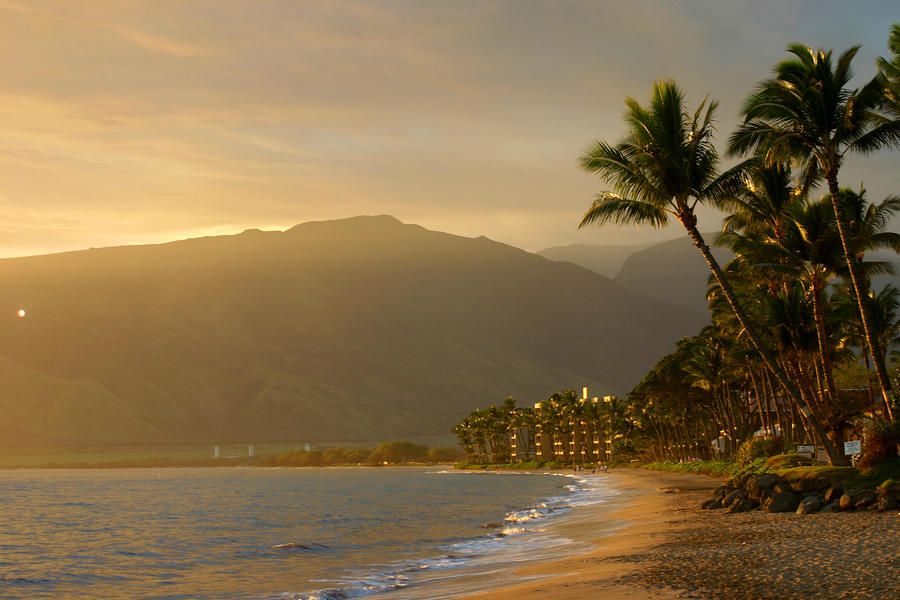 Strengthening trade winds…off and on windward showers
Happy Mothers Day!


The following numbers represent the most recent top wind gusts (mph), along with directions as of Saturday evening:


27  Mana, Kauai – NNE
44  Kuaokala, Oahu – NNE
23  Molokai – NNE
31  Kahoolawe – NNE
12  Lipoa, Maui – E
23  PTA Range 17, Big Island – NW

Here are the latest 24-hour precipitation totals (inches) for each of the islands as of Saturday evening:


0.44  Kilohana, Kauai
2.35  Waihee pump, Oahu
1.42  Molokai
0.00  Kahoolawe
5.10  Hana airport, Maui
2.37  Honokaa, Big Island

We can use the following links to see what's going on in our area of the north central Pacific Ocean. Here's the latest NOAA satellite picture – the latest looping satellite image… and finally the latest looping radar image for the Hawaiian Islands.



~~~ Hawaii Weather Narrative ~~~
The trade winds will blow through the next week, locally strong and gusty…especially after Monday. Here's a weather chart showing high pressure centers to the northwest and to the northeast of the state. At the same time, we find low pressure systems far to the north-northeast, with the tail-end of an associated cold front near the Big Island and Maui. High pressure to our north will be the dominate weather feature, with locally gusty trades continuing…lasting into the first part of next weekend. Thereafter, and this is a long ways out, we may see the trades falter again, stay tuned.

Satellite imagery shows a broad northeast to southwest oriented cloud band, stretched across the island chain…hung up along the windward sides for the most part. Much of this cloudiness is associated wth the old, late season cold front, that passed through our area earlier in the week…and has been hanging around the Big Island since then. This moisture source will keep off and on passing showers over the windward sides of all the islands, through this weekend into Monday. Here's the looping radar image, showing numerous showers falling along the windward sides of all the islands, especially from Oahu down through Molokai to Maui…and the Kohala side of the Big Island.


Here on Maui [520pm Saturday, HST]: Considerable cloudiness remains over much of Maui County at the time of this writing, along with a ton of showers over the windward coasts and slopes. These showers are now starting to blow all the way over here to Kula, at least mist at the time of this writing.The headline weather news is spread out between the gusty trade winds, and those rain soaked windward showers. Case in point, over 2+ inches of rain has fallen over some parts of Oahu and the Big Island, while here on Maui…there had been 5.10″ of the wet stuff out at the Hana airport! This will certainly have the waterfalls running along the Hana Highway, that's for sure! Look for more of these showers, although they will gradually spread more fully up towards Oahu and Kauai through Monday. Things will dry out some on the Big Island and Maui at that point, with generally normal rainfall conditions Tuesday onwards. ~~~ This evening I've been invited out to Huelo, on the wet windward side of east Maui, very near the coast. I'm meeting some friends for dinner, a few drinks, and good conversation. Unless my car gets stuck in the mud out there tonight, I'll be back here Sunday morning with my usual new weather narrative. I hope you have a great Saturday night wherever you happen to be spending it, Aloha for now…Glenn.

Friday evening film:  This time around I went to see one called Mud, starring Matthew McConaughey, Reese Witherspoon, Tye Sheridan, Sam Shepard, Ray McKinnon, Sarah Paulson, and Paul Sparks. The synopsis: two boys, Ellis and his friend Neckbone, who find a man named Mud hiding out on an island in the Mississippi. Mud describes fantastic scenarios — he killed a man in Texas and vengeful bounty hunters are coming to get him. He says he is planning to meet and escape with the love of his life, Juniper, who is waiting for him in town. Skeptical but intrigued, Ellis and Neckbone agree to help him. It isn't long until Mud's visions come true and their small town is besieged by a beautiful girl with a line of bounty hunters in tow. This film is getting high ratings, with one popular reviewing website giving it a 98% liking out of 100! I thought this was a seriously good film, and felt it deserved an A grade, I really liked it that much. This film was drenched in the humidity and salty air of a delta summer, with super fine acting from all these fine actors. The directing of this film was incredible, which was emotionally engaging throughout, truly bringing you wholeheartedly into every scene. It was one of the best I've seen in a long time, here's the trailer.
World-wide tropical cyclone activity:

Atlantic Ocean/Caribbean Sea: There are no active tropical cyclones
Gulf of Mexico: There are no active tropical cyclones
Eastern Pacific Ocean: There are no active tropical cyclones
Central Pacific Ocean: There are no active tropical cyclones
Western Pacific Ocean: There are no active tropical cyclones
South Pacific Ocean: There are no active tropical cyclones
North and South Indian Oceans: Tropical cyclone 01B (Mahasen) remains active in the North Indian Ocean…located approximately 749 NM south of south of Calcutta, India. Sustained winds were 50 knots, with gusts to near 65 knots. Here's the Joint Typhoon Warning Center (JTWC) graphical track map, along with a satellite image.
Leave a Reply