Air Temperatures – The following maximum temperatures were recorded across the state of Hawaii Sunday:
Lihue, Kauai – 76
Honolulu airport, Oahu – 80
Molokai airport – 75
Kahului airport, Maui – 78
Kona airport – 81
Hilo airport, Hawaii – 78
Air Temperatures ranged between these warmest and coolest spots near sea level – and on the highest mountain tops around the state…as of 530am Monday morning:
Honolulu, Oahu – 71
Hilo, Hawaii – 65

Haleakala Summit – 37 (near 10,000 feet on Maui)
Mauna Kea Summit – 19 (13,000+ feet on the Big Island)
Hawaii's Mountains – Here's a link to the live web cam on the summit of near 13,800 foot Mauna Kea on the Big Island of Hawaii. This web cam is available during the daylight hours here in the islands…and when there's a big moon shining down during the night at times. Plus, during the nights you will be able to see stars, and the sunrise and sunset too…depending upon weather conditions. Here's the Haleakala Crater webcam on Maui – if it's working.

Tropical Cyclone activity in the eastern and central Pacific – Here's the latest weather information coming out of the National Hurricane Center, covering the eastern north Pacific. You can find the latest tropical cyclone information for the central north Pacific (where Hawaii is located) by clicking on this link to the Central Pacific Hurricane Center. A satellite image, which shows the entire ocean area between Hawaii and the Mexican coast…can be found here. The 2012 hurricane season is over in the eastern and central Pacific…resuming on May 15th and June 1st 2013.
Aloha Paragraphs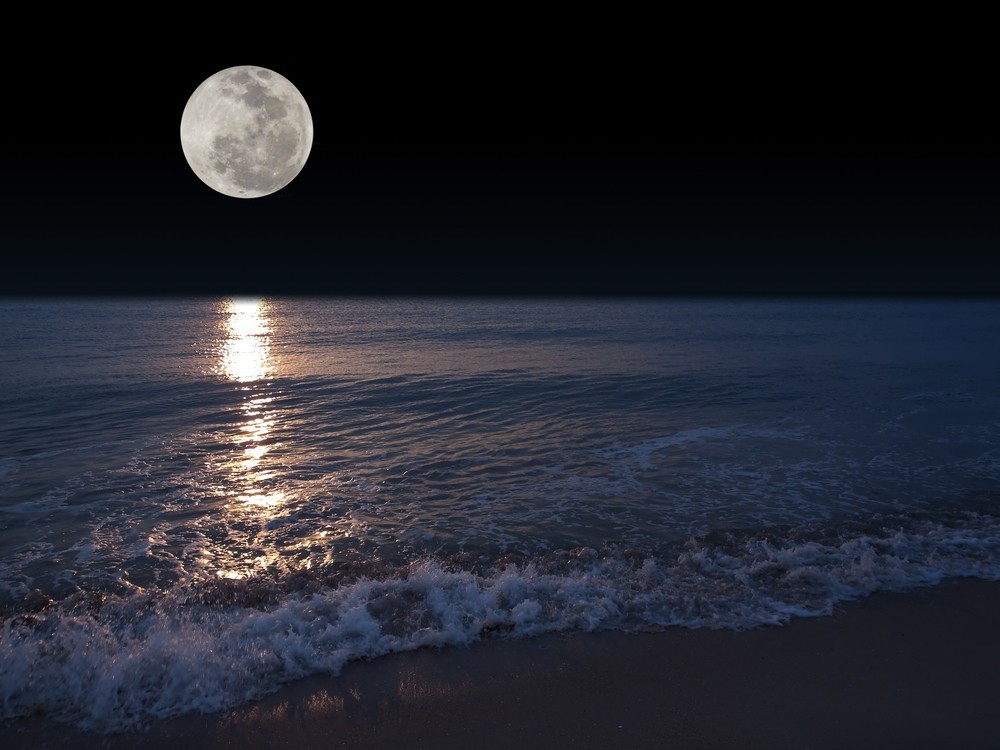 February Full Moon…Monday morning

Occasional showers…mostly windward sides,
lots of sunshine along our leeward beaches

Gale Warning for those windiest channels around Maui
and the Big Island of Hawaii
Wind Advisory for south Big Island, north and east Kohala…
including South Point, Pahala, Hilo, Volcano, Honokaa,
Kamuela, and Waikoloa
,
Small Craft Advisory for gusty trade winds for all marine
zones across the Hawaiian Islands
High Surf Advisory along all east facing shores
~~~550am HST Monday morning: clear and calm…at my
upcountry Kula, Maui weather tower: the air temperature
was 49.5F degrees~~~

The following numbers represent the most recent top wind gusts (mph), along with directions as of Sunday evening:

31 Port Allen, Kauai – NE
38 Kuaokala, Oahu – NE
31 Molokai – NE
42 Kahoolawe – NE
33 Kaupo Gap, Maui – ENE
42 Waikoloa, Big Island – NE

Here are the latest 24-hour precipitation totals (inches) for each of the islands as of Sunday evening:

1.56 Kilohana, Kauai
0.98 Palisades, Oahu
0.18 Molokai
0.00 Lanai
0.00 Kahoolawe
2.81 Puu Kukui, Maui
3.94 Glenwood, Big Island

We can use the following links to see what's going on in our area of the north central Pacific Ocean. Here's the latest NOAA satellite picture – the latest looping satellite image…and finally the latest looping radar image for the Hawaiian Islands.

~~~ Hawaii Weather Commentary ~~~

Our trade winds will continue to be strong and gusty, reaching 30-40+ mph in gusts…locally at times over the next several days. Here's a weather chart showing several high pressure systems to the north through northeast of Hawaii. At the same time, we see many gale and storm low pressure systems far to the north. Our trade wind weather pattern will prevail, with the winds continuing to be somewhat stronger than normal for the time being. There will be fairly minor variations in strength going forward, although blowing in a robust manner through the first half of the new week. The longer range outlook shows that these long lasting trade winds, will ease up to some degree during the second half of the work week…as a cold front approaches the state from the northwest. As we push into next weekend, the trade winds will rebound once again.
Satellite imagery shows clouds continuing to thin out, compared to the last several days. This larger satellite picture shows a large area of bright white, high level clouds to the south and east of the state. These higher level clouds are moving eastward now, in association with a departing upper level trough of low pressure. The lower level moisture to our east and northeast, will bring passing showers to our islands, although the recent threat of heavy showers is gone. As we move into the new week, we should begin to see more normal weather conditions, finally. Snow has remained present, what with the below freezing temperatures on the Big Island summits all day Sunday. Here's the webcam view of the Mauna Kea summit…with its mantle of snow on the Big Island this evening!
The recent rains have backed off for the most part…although the winds will remain blustery as we get into our new work week. The upper level trough of low pressure, which has kept our overlying atmosphere unstable lately, is gradually shifting away to our east. At the same time, satellite imagery shows much less cloudiness both over the state now…and upwind of us as well. This bodes well for improving weather, at least a gradual reduction of our incoming showery conditions. The windward sides will continue to see some showers, although they won't be as intense, or as frequent as they have been. On the other hand, our local winds will remain robust, with strong gusts over 40 mph quite common over the next several days. It wouldn't be out of the question, to see those gusts reaching 50 mph in a few of our windier locations. That's the general plan through mid-week, with drier conditions, and still those stiff trade wind breezes. I'll be back early Monday morning with your next new weather narrative. I hope you have a great Sunday night, glancing upwards at times, to see our soon to be full February moon! Aloha for now…Glenn.
World-wide tropical cyclone activity:

Atlantic Ocean/Caribbean Sea: There are no active tropical cyclones
Gulf of Mexico: There are no active tropical cyclones
Eastern Pacific Ocean: There are no active tropical cyclones
Central Pacific Ocean: There are no active tropical cyclones
Western Pacific Ocean: There are no active tropical cyclones
South Pacific Ocean: There are no active tropical cyclones
North and South Indian Oceans: Tropical cyclone 17S (Rusty) remains active in the south Indian Ocean, offshore of northwest Australia…located approximately 370 NM northeast of Learmonth, Australia. Sustained winds are 65 knots, with gusts to 80 knots (75-92 mph). Here's the Joint Typhoon Warning Center (JTWC) graphical track map, and a satellite image.
Tropical cyclone 18S remains active in the south Indian Ocean…located approximately 980 NM west-northwest of Learmonth, Australia. Sustained winds are 35 knots, with gusts to 45 knots (40-52 mph). Here's the Joint Typhoon Warning Center (JTWC) graphical track map, and a satellite image.

Interesting: How did modern dogs evolve from wolves or other predecessor canines? Scientists have long thought that modern dogs evolved from wild wolves that became accustomed to human interaction and then were deliberately bred by early humans as pets. Part of the ancient mystery of the makeup of the modern Western dog has been solved by a team led by researchers at the University of California, Davis, School of Veterinary Medicine.
Several thousand years after dogs originated in the Middle East and Europe, some of them moved south with ancient farmers, distancing themselves from native wolf populations and developing a distinct genetic profile that is now reflected in today's canines.
These findings, based on the rate of genetic marker mutations in the dog's Y chromosome, supply the missing piece to the puzzle of when ancient dogs expanded from Southeast Asia. The study results are published online this month in the journal Molecular Biology and Evolution.
Considerable archaeological evidence indicates that the first dogs appeared about 14,000 years ago in Europe and the Middle East, while dogs did not appear in Southeast Asia until about 7,000 years later.
Scientists have been puzzled, though, because growing genetic evidence suggests that modern Western dogs, including modern European dogs, are derived from a Southeast Asian population of dogs that spread throughout the world.
The problem: If dogs originated in Europe, why does genetic evidence suggest that modern European dogs are originally from Southeast Asia? Sacks and his team think they've found the answer.
"Data from our study indicate that about 6,000 to 9,000 years ago, during what is known as the Neolithic age, ancient farmers brought dogs south of the Yangtze River, which runs west to east across what is now China," Sacks said.
"While dogs in other parts of Eurasia continued to readily interbreed with wolves, the dogs that moved into Southeast Asia no longer lived near wolves, and so they developed a totally different evolutionary trajectory, influenced by the agriculture of Southeast Asia," he said.
"Those ancient dogs apparently underwent a significant evolutionary transformation in southern China that enabled them to demographically dominate and largely replace earlier western forms."
Leave a Reply