Air Temperatures – The following maximum temperatures were recorded across the state of Hawaii Saturday afternoon:
Lihue, Kauai – 77
Honolulu airport, Oahu – 81
Molokai airport – 78
Kahului airport, Maui – 80
Kona airport – 82
Hilo airport, Hawaii – 79
Air Temperatures ranged between these warmest and coolest spots near sea level – and on the highest mountain tops around the state…as of 330am Sunday morning:
Kailua Kona –70
Hana airport, Maui – 63

Haleakala Summit – 41 (near 10,000 feet on Maui)
Mauna Kea Summit – 39 (13,000+ feet on the Big Island)
Hawaii's Mountains – Here's a link to the live web cam on the summit of near 13,800 foot Mauna Kea on the Big Island of Hawaii. This web cam is available during the daylight hours here in the islands…and when there's a big moon shining down during the night at times. Plus, during the nights you will be able to see stars, and the sunrise and sunset too…depending upon weather conditions. Here's the Haleakala Crater webcam on Maui…if it's available.

Tropical Cyclone activity in the eastern and central Pacific – Here's the latest weather information coming out of the National Hurricane Center, covering the eastern north Pacific. You can find the latest tropical cyclone information for the central north Pacific (where Hawaii is located) by clicking on this link to the Central Pacific Hurricane Center. A satellite image, which shows the entire ocean area between Hawaii and the Mexican coast…can be found here. The 2012 hurricane season is over in the eastern and central Pacific…resuming on May 15th and June 1st 2013.
Aloha Paragraphs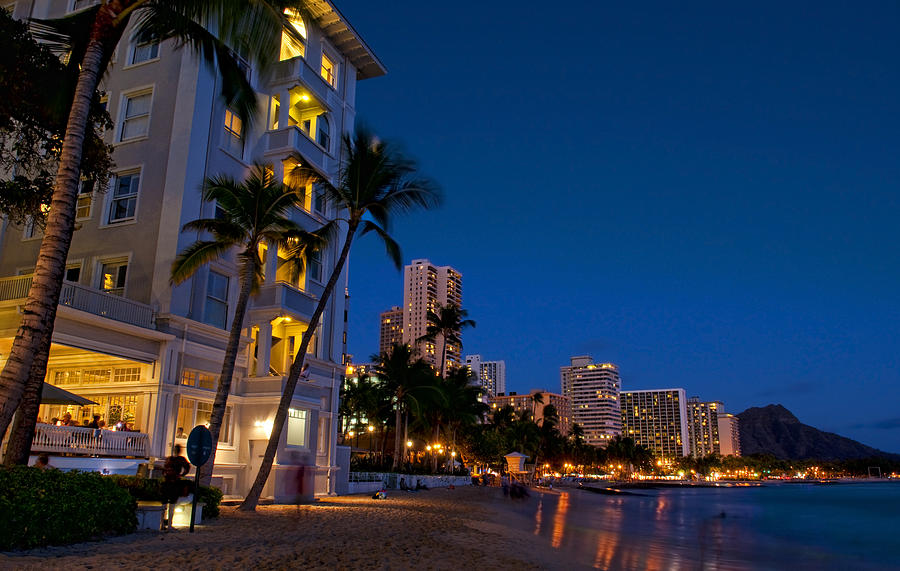 Small Craft Advisory for locally strong trade winds…
around Maui County and the Big Island
Great weather…with lots of sunshine today
~~~700am HST Sunday morning: clear, calm…at my
upcountry Kula, Maui weather tower: 46.8F degrees~~~


The following numbers represent the most recent top wind gusts (mph), along with directions as of Saturday evening:

22 Port Allen, Kauai – E
32 Kahuku Trng, Oahu – ESE
29 Molokai – ENE
33 Kahoolawe – NE
30 Lipoa, Maui – ENE
36 Kealakomo, Big Island – NE

Here are the latest 24-hour precipitation totals (inches) for each of the islands as of late Saturday afternoon:

0.09 Mount Waialeale, Kauai
0.02 Moanalua RG, Oahu
0.00 Molokai
0.00 Lanai
0.00 Kahoolawe
0.01 Puu Kukui, Maui
0.10 Honaunau, Big Island

We can use the following links to see what's going on in our area of the north central Pacific Ocean. Here's the latest NOAA satellite picture – the latest looping satellite image…and finally the latest looping radar image for the Hawaiian Islands.

~~~ Hawaii Weather Commentary ~~~

Our winds are blowing from the trade wind direction, which will remain moderately strong, with some stronger gusts Sunday…before accelerating into the new week ahead. Here's a weather chart showing our primary, trade wind producing, high pressure systems located to the north through northeast of Hawaii. At the same time, we see gale and storm low pressure systems far to our north-northwest…with its associated cold front far to the northwest.
Satellite imagery shows very stable and mostly dry clouds to the east of the islands. We can also see the next cold front to our northwest, as it slowly approaches the state. At the same time, we see evidence of an upper level low pressure system far to our east…with heavy rain producing clouds out that way. Here's the satellite image, that shows a closer view of the islands, with just those very stable looking stratocumulus clouds being moved towards our windward sides by the locally gusty trades. As the trade wind will remain in force, a few minor showers will arrive along our north and east facing windward coasts and slopes. The south and west leeward sides should be in good shape, with dry weather prevailing.
The weather models continue showing the next cold front approaching the state later this weekend into Monday, although it will stall before arriving. As far as our winds go looking ahead, they will significantly strengthen by Monday morning. Small craft wind advisories will cover all the marine zones in the state then. At the same time, there's the chance that a wind advisory may be needed in a few places over the eastern end of the island chain. These trades will be able to carry windward biased clouds and showers our way, as the moisture content upwind of the state rebounds. Rainfall will be restricted, for the most part…to the windward sides however.
Then, by mid-week or so, we'll find a trough of low pressure edging over the state, or close to it at least. This trough will bring colder than normal air overhead, in the middle and high layers of the atmosphere. This cold air aloft will help to destabilize the air mass below it. This in turn will likely bring snow to our higher summits, and increase showers locally…some of which may be locally heavy. There's always that chance that we could see a few thunderstorms popping-up at some point Wednesday or Thursday. I'll have more information on this extended forecast period, stay tuned.
My neighbors and I went out to breakfast at our favorite French restaurant here in Kula Saturday morning, and then stopped by our local fruit and vegetable stand on the way home. I enjoy getting their strawberry papayas, which are very tasty. I drove down to Paia after that, for my weekly food shopping spree at the health food store. Those same two neighbors and I are going to an art opening down in Wailuku this evening, before possibly heading out to dance in Makawao or Kihei afterwards. I'll be back with your next weather narrative Sunday morning, I hope you have a great Saturday night wherever you're spending it! Aloha for now, Glenn.
Friday evening film: My neighbors and I drove down to Kahului, had a quick dinner, and to took in a new film last evening. This one was called Parker, starring Jason Statham, Jennifer Lopez, Michael Chiklis, Patti LuPone, Sharon Landry, Charleigh Harmon, Rebecca Marks, Nick Nolte…among many others. The synopsis: Parker is a professional thief who lives by a personal code of ethics: Don't steal from people who can't afford it and don't hurt people who don't deserve it. But on his latest heist, his crew double crosses him, steals his stash, and leaves him for dead. Determined to make sure they regret it, Parker tracks them to Palm Beach, playground of the rich and famous, where the crew is planning their biggest heist ever. Donning the disguise of a rich Texan, Parker takes on an unlikely partner, Leslie, a savvy insider who's short on cash but big on looks, smarts and ambition. Together, they devise a plan to hijack the score, take everyone down and get away clean. ~~~ This film isn't garnering the highest ratings from critics, although I think it will be fun to watch all the action, and the top actors, Jason and Jennifer…do their things. It's definitely a hot blooded action flick, and I must admit, as many of you already know, I'm a sucker for them. Five of us saw the film last evening, and the grades were: A-, B+, B+, B+ and B- across the board. In my estimation, it was incredibly entertaining, with not a dull moment from start to finish. Here's the trailer, in case you are curious.

World-wide tropical cyclone activity:

Atlantic Ocean/Caribbean Sea: There are no active tropical cyclones
Gulf of Mexico: There are no active tropical cyclones
Eastern Pacific Ocean: There are no active tropical cyclones
Central Pacific Ocean: There are no active tropical cyclones
Western Pacific Ocean: There are no active tropical cyclones
South Pacific Ocean: There are no active tropical cyclones
North and South Indian Oceans: Tropical cyclone 13S (Felleng) remains active in the South Indian Ocean, located approximately 605 NM south-southwest of La Reunion Island. The Joint Typhoon Warning Center (JTWC) shows this cyclone with 40 knot sustained winds, with gusts to 50 knots. 13S will remain active over the next 36 hours, moving offshore well to the south of La Reunion Island…gradually weakening. Here's the graphical track map, along with a satellite image.

Leave a Reply