Air Temperatures – The following maximum temperatures were recorded across the state of Hawaii Wednesday afternoon:
Lihue, Kauai – 77
Honolulu airport, Oahu – 82
Molokai airport – 79
Kahului airport, Maui – 80
Kona airport – 80
Hilo airport, Hawaii – 74
Air Temperatures ranged between these warmest and coolest spots near sea level – and on the highest mountain tops around the state…as of 730pm Wednesday evening:
Barking Sands, Kauai – 75
Hilo, Hawaii – 71

Haleakala Summit – 39 (near 10,000 feet on Maui)
Mauna Kea Summit – 37 (near 13,800 feet on the Big Island)
Hawaii's Mountains – Here's a link to the live web cam on the summit of near 13,800 foot Mauna Kea on the Big Island of Hawaii. This web cam is available during the daylight hours here in the islands…and when there's a big moon shining down during the night at times. Plus, during the nights you will be able to see stars, and the sunrise and sunset too…depending upon weather conditions. Here's the Haleakala Crater webcam on Maui…if it's available.

Tropical Cyclone activity in the eastern and central Pacific – Here's the latest weather information coming out of the National Hurricane Center, covering the eastern north Pacific. You can find the latest tropical cyclone information for the central north Pacific (where Hawaii is located) by clicking on this link to the Central Pacific Hurricane Center. A satellite image, which shows the entire ocean area between Hawaii and the Mexican coast…can be found here. The 2012 hurricane season is over in the eastern and central Pacific…resuming on May 15th and June 1st 2013.
Aloha Paragraphs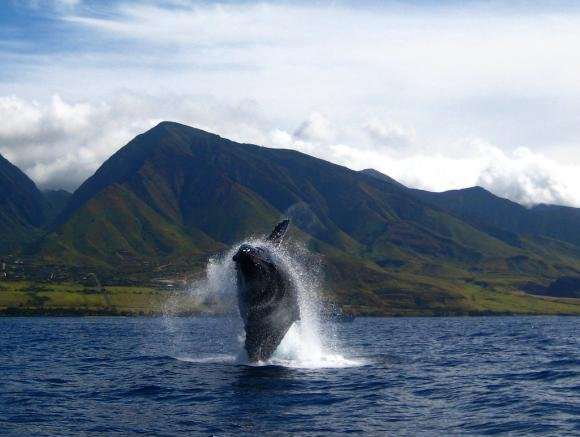 Our winds will be from the trade wind direction, gradually
easing up in strength Friday into the weekend…veering to
the south and southeast with areas of volcanic haze (vog)
Clear to partly cloudy, with cloudy periods, frequent passing
showers in our windward sections…a few elsewhere at times
Potential localized heavy afternoon upcountry showers this
weekend…followed by a cold front Monday into the night

Small Craft Advisory for strong and gusty winds…producing
hazardous seas – most marine zones
High Surf Advisory…rough and choppy waves on the east shores

~~~Air temperature at 533am HST Thursday morning,
with clear skies, and calm winds…at my upcountry
Kula, Maui weather tower: 50.4F degrees~~~
The following numbers represent the most recent top wind gusts (mph), along with directions as of Wednesday evening:

30 Lihue, Kauai – ENE
35 Kahuku Trng, Oahu – ESE
35 Molokai – E
43 Kahoolawe – E
36 Kahului, Maui – SE
32 South Point, Big Island – NE

Here are the latest 24-hour precipitation totals (inches) for each of the islands as of Wednesday evening:

7.77 Mount Waialeale, Kauai
2.85 Manoa Lyon Arboretum, Oahu
0.10 Molokai
0.00 Kahoolawe
0.02 Lanai
3.21 Puu Kukui, Maui
2.30 Hilo airport, Big Island

We can use the following links to see what's going on in our area of the north central Pacific Ocean. Here's the latest NOAA satellite picture – the latest looping satellite image…and finally the latest looping radar image for the Hawaiian Islands.

~~~ Hawaii Weather Commentary ~~~

Our winds will remain active from the trade wind direction…then fading away later in the week. Here's a weather chart showing a robust, and stronger than normal 1039 millibar high pressure center, far to the northeast of Hawaii. At the same time, we find a low pressure system to the northwest, with its associated cold front to the northwest of Kauai. The trade winds will remain well established today, although easing up…becoming very light from the south to southeast by Friday into the weekend. Look for vog to be carried up over some parts of the smaller islands by the weekend.
There will continue to be periods of clouds with passing showers…although with clear periods here and there too. Here's a satellite image, showing clear skies in some areas, although with partly to mostly cloudy conditions along many of our windward sides, and over the mountains this evening. These clouds are associated with a loose band of clouds, which brought good rainfall to our windward sides overnight Tuesday into Wednesday. Most of the islands had at least a few precipitation totals of 1.00-3.00". There were 2-3+ inch accumulations noted on Oahu, Maui and the Big Island. Although, by far the most significant deluge occurred over the mountains on Kauai…with a 7.77" total during the last 24 hours atop Mount Waialeale, Kauai!
Here's a larger satellite view showing the non-convective clouds that are located over parts of the island chain, and with large areas of cloudiness to the west, north and east…out over the ocean. The still gusty trade winds will carry showery clouds our way at times. Some of these windward biased showers will be carried over into the leeward sides…on the smaller islands.

This morning we had gusts well up into the 30+ mph range, with the small island of Kahoolawe reaching 43 mph before sunrise. These strong gusts lasted through the day, and again were happening early this evening before sunset. On the horizon, out a couple of days from now, we'll leave our trade wind weather pattern behind, and grade into a convective weather pattern…with much lighter south to southeasterly breezes. This type of weather pattern typically exhibits clear, cool mornings, with increasing clouds over and around the mountains during the afternoons.
The latest outlook suggests however, that some of those convective showers will be locally quite heavy. Our atmosphere will become volcanically hazy during this upcoming light wind episode, by the weekend. The weather models now show a cold front moving through the state early next week, followed by a cool surge of gusty trade winds by next Tuesday or Wednesday. This return of the trades will bring the emphasis for showers back over to the windward sides then. I'll be back again early Thursday morning, I hope you have a great Wednesday night wherever you're spending it! Aloha for now…Glenn.
Extra: nice Hawaiian music video… Ku'u Home O Kahalu'u – Ke Kani Nahe
World-wide tropical cyclone activity:

Atlantic Ocean/Caribbean Sea: There are no active tropical cyclones
Gulf of Mexico: There are no active tropical cyclones
Eastern Pacific Ocean: There are no active tropical cyclones
Central Pacific Ocean: There are no active tropical cyclones
Western Pacific Ocean: There are no active tropical cyclones
South Pacific Ocean: There are no active tropical cyclones
North and South Indian Oceans: Tropical cyclone 08S (Narelle) remains active in the South Indian Ocean…located approximately 370 NM north of Learmonth, Australia. Sustained winds were 80 knots, with gusts to near 100 knots. This tropical storm will be steadily increasing in strength…reaching 115 knots, with gusts to near 140 knots within 48 hours. Here's the JTWC graphical track map, along with a satellite image.
Interesting facts: Twelve people have walked on the moon / Giraffes can go without water longer than a camel / Lightning strikes about 6,000 times per minute on this planet / Maine is the only state whose name is just one syllable / "Stewardesses" is the longest word that is typed with only the left hand
Leave a Reply