Air Temperatures – The following maximum temperatures were recorded across the state of Hawaii Saturday afternoon:
Lihue, Kauai – 76
Honolulu airport, Oahu – 78
Molokai airport – 76
Kahului airport, Maui – 77
Kona airport – 82
Hilo airport, Hawaii – 76
Air Temperatures ranged between these warmest and coolest spots near sea level – and on the highest mountain tops around the state…as of 1230am Sunday morning:
Kailua Kona – 73
Hilo, Hawaii – 65

Haleakala Summit – 34 (near 10,000 feet on Maui)
Mauna Loa Summit – M (near 13,800 feet on the Big Island)
Hawaii's Mountains – Here's a link to the live web cam on the summit of near 13,800 foot Mauna Kea on the Big Island of Hawaii. This web cam is available during the daylight hours here in the islands…and when there's a big moon shining down during the night at times. Plus, during the nights you will be able to see stars, and the sunrise and sunset too…depending upon weather conditions. Here's the Haleakala Crater webcam on Maui…if it's available.

Tropical Cyclone activity in the eastern and central Pacific – Here's the latest weather information coming out of the National Hurricane Center, covering the eastern north Pacific. You can find the latest tropical cyclone information for the central north Pacific (where Hawaii is located) by clicking on this link to the Central Pacific Hurricane Center. A satellite image, which shows the entire ocean area between Hawaii and the Mexican coast…can be found here. The 2012 hurricane season is over in the eastern and central Pacific…resuming on May 15th and June 1st 2013.
Aloha Paragraphs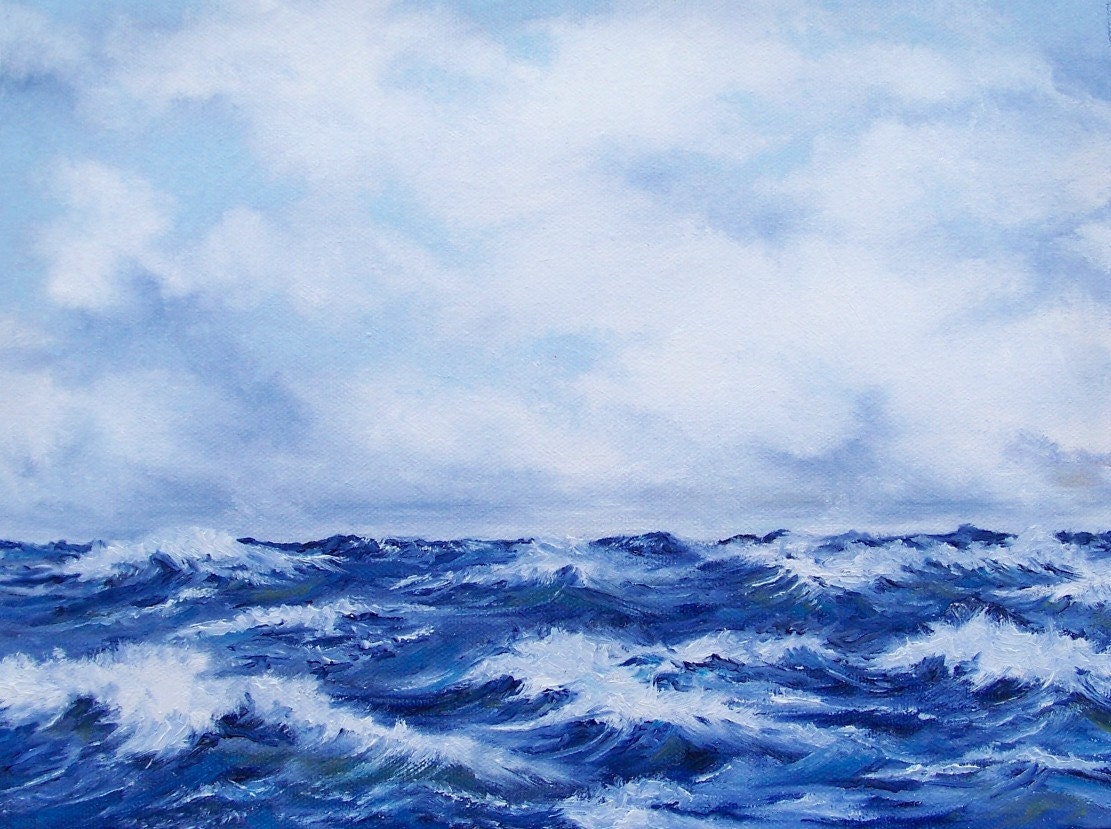 Our winds will be from the trade wind direction…remaining
strong to very strong Sunday – then gradually easing
up starting Monday onwards
Partly to mostly cloudy, with some clear periods, showers,
especially windward sections, although elsewhere at times too
Small Craft Advisory for strong and gusty winds…
producing hazardous seas – all marine zones
High Surf Advisory…rough and choppy waves
on the east shores
Gale Warning for strong winds…Pailolo /Alenuihaha
Channels, and waters south of the Big Island –
which means 40-52 mph winds
Wind Advisory for parts of Maui County and the
Big Island – which means trade winds 20-35 mph,
localized over 50 mph at times

~~~Air temperature at 116am HST Sunday morning,
with clear skies, calm..at my upcountry Kula, Maui
weather tower: 53.6F degrees~~~

The following numbers represent the most recent top wind gusts (mph), along with directions as of Saturday evening:

33 Lihue, Kauai – NE
42 Kahuku Trng, Oahu – NE
43 Molokai – NE
55 Kahoolawe – NE
42 Lipoa, Maui – SE
50 PTA West, Big Island – NE

Here are the latest 24-hour precipitation totals (inches) for each of the islands as of Saturday evening:

2.03 Mount Waialeale, Kauai
1.56 Pupukea Road, Oahu
0.84 Molokai
0.00 Kahoolawe
5.82 Kaupo Gap, Maui
1.37 Mountain View, Big Island

We can use the following links to see what's going on in our area of the north central Pacific Ocean. Here's the latest NOAA satellite picture – the latest looping satellite image…and finally the latest looping radar image for the Hawaiian Islands.

~~~ Hawaii Weather Commentary ~~~

Our winds will remain active from the trade wind direction…remaining strong to very strong into Sunday. Here's a weather chart showing a near 1034 millibar high pressure center to our northeast of Hawaii. At the same time, we find a cold front far to the northwest approaching…although it is expected to pass by to our north. The trade winds will remain well established through the rest of this weekend. This afternoon (at around 6pm) we found 40-50+ mph gusts being recorded on Oahu, Kahoolawe, Maui, and the Big Island, ranging between 42-55 mph at the time of this writing.
There will continue to be periods of clouds with passing showers. Here's a satellite image, showing partly to mostly cloudy skies this evening…with a few clear patches locally. There were high cirrus clouds moving away to the east of the Big Island. In addition, we have an old cold front that is still stalled and weakening over Kauai and Oahu. Here's a larger satellite view of all the clouds that are located over the islands, and in all directions…out over the ocean.
These blustery trade winds will continue to carry showery clouds our way…especially as off and on passing showers along our windward sides. As the winds have remained strong and gusty today, some of these windward biased showers will be carried over into the leeward sides…on the smaller islands. The most generous precipitation has fallen over Maui County during the last 24 hours. The most significant precipitation amount, has been the impressive 5.82" total in the West Maui Mountains…at the Puu Kukui gauge!
We have an unusual array of wind and surf related warnings and advisories…active across the Hawaiian Islands! As such, we have small craft wind advisory flags up over all of our marine environment…from Kauai right down to the Big Island. We have a gale warning issued for the Pailolo (between Molokai and Maui) and Alenuihaha Channels (between Maui and the Big Island), and the area south of the Big Island. We also have wind advisories going up over all of the islands themselves as well. The Haleakala Summit area on east Maui has a high wind warning in effect too. Finally, we have a high surf advisory posted along our east facing shores statewide. To have a couple of these active isn't terribly unusual, although to have all of them going off at the same time…is what I would call quite rare!
We have about another 24 hours of these blustery trade winds…to work our way through. Winds will be gusting up into the 35-50+ mph range tonight, and even into Sunday, making for very rough and choppy ocean conditions through the remainder of this weekend. We do see light at the end of the tunnel however, as the trade winds will ease up finally, beginning Monday or so. The weather models show a cold front passing by to the north of the state in 2-3 days from now, which will help to tamp our gusty wind speeds down a couple of notches. By the way, this cold front isn't expected to reach our islands. Therefore, showers reaching our islands will fall generally along our windward coasts and slopes. If you are looking for more sunshine, and even much less windy weather in places, try our south and west facing leeward beaches…where the ocean will be much more calm. I'll be back again later this evening, and then again Sunday morning too, with more news on this windy episode, I hope you have a great Saturday night wherever you're spending it! At the last minute, my neighbors Jeff and Svetlana and I, have decided to go dancing in south Kihei! I'll let you know what I thought about the dancing in the morning. If I get home super late, which is likely, my next narrative may be a bit late getting out in turn. Aloha for now…Glenn.
Musical note: Many of you regular readers know that I add youtube music videos here sometimes. It's fun to share them with you, I enjoy it. At any rate, as part of a few new things in 2013…I'd like to invite you to submit a music video yourself. I'll post it here, along with your name and where you live (please include that). Does that sound like fun? Who doesn't like music, and sharing a favorite song! So, send me one, or let me know one of your favorite ones, and I'll try to find it on youtube.com. Use the comment box on the bottom of this page, or email me using the address down there too.
>Nancy Lorenz, Sebastopol, California…Ry Cooder, Gabby Pahinui and Atta Isaacs – Yellow Roses
>Glenn James, Kula, Maui…Nora Jones – She
>Bob Earle, Placerville, California…Carrie Rodrigues – Big Love / full screen please
>Blue Smith, Kaneohe, Oahu…Golden Silvers – Another Universe
>Dorothy James, Long Beach, California…Barbra Streisand – The Way We Were
>Or something like this…which is very cool! – full screen please
Friday night film: This week there are so many new, and great looking films that have hit our local theaters here on Maui. My neighbors Jeff and Svetlana, some friends Jill and Clive, and I, went down to Kahului for dinner and to see a film that we figured might be a bit challenging. This week it was the new one called Django Unchained, directed by Quentin Tarantino, and starring Jamie Foxx, Christoph Waltz, Samuel L. Jackson, Leonardo DiCaprio, Kurt Russell, Laura Cayouette, Don Johnson, Misty Upham, Catherine Lambert…among many others.
The synopsis: Django is a slave whose brutal history with his former owners lands him face-to-face with German-born bounty hunter Dr. King Schultz. Schultz is on the trail of the murderous Brittle brothers, and only Django can lead him to his bounty. The unorthodox Schultz acquires Django with a promise to free him upon the capture of the Brittles — dead or alive. Success leads Schultz to free Django, though the two men choose not to go their separate ways. Instead, Schultz seeks out the South's most wanted criminals with Django by his side. Honing vital hunting skills, Django remains focused on one goal: finding and rescuing Broomhilda, the wife he lost to the slave trade long ago. Django and Schultz's search ultimately leads them to Calvin Candie, the proprietor of "Candyland," an infamous plantation. Exploring the compound under false pretenses, Django and Schultz arouse the suspicion of Stephen, Candie's trusted house slave. Their moves are marked, and a treacherous organization closes in on them. If Django and Schultz are to escape with Broomhilda, they must choose between independence and solidarity, between sacrifice and survival.
If you know Quentin Tarrantino films, they are anything but gentle and mild! This film is being given an R rating, for strong language, graphic violence throughout, vicious fighting, and some nudity. This is not for the faint of heart, and I must admit…I had to advert my eyes at least once! It has been given high rankings by most of the critics, so we were open to exposing ourselves to this kind of hard core stuff on the screen. It was a long film, lasting 2 hours and 45 minutes, although that wasn't a problem. We all knew what we were getting ourselves into, and we all had smiles on our faces as we left the theater. I took the pulse of all five of us, as we gathered afterwards, and the grades reeled off our tongues easily: A, A-. A, A, A-. It was a very well done film, and was captivating in many, many ways. Could I recommend this film to any of you? Absolutely not, not in good conscious, although was it a great film…absolutely! Here's the trailer for Django Unchained.
Interesting facts: A duck's quack doesn't echo, and no one knows why / Skunks can accurately spray their smelly fluid as far as ten feet / The lifespan of a squirrel is about nine years / Ostriches are often not taken seriously. They can run faster than horses, and the males can roar like lions / In 75% of American households, women manage the money and pay the bills
World-wide tropical cyclone activity:

Atlantic Ocean/Caribbean Sea: There are no active tropical cyclones
Gulf of Mexico: There are no active tropical cyclones
Eastern Pacific Ocean: There are no active tropical cyclones
Central Pacific Ocean: There are no active tropical cyclones
Western Pacific Ocean: Tropical cyclone 01W (Sonamu) remains active in the South China Sea…located approximately 270 NM southeast of Ho Chi Minh City, Vietnam. Sustained winds were 40 knots, with gusts to near 50 knots. This tropical storm will maintain this strength through the next 6-12 hours, and then steadily decrease…as it dissipates crossing the open ocean. Here's the JTWC graphical track map, along with a satellite image.
South Pacific Ocean: There are no active tropical cyclones
North and South Indian Oceans: There are no active tropical cyclones
Leave a Reply