Air Temperatures – The following maximum temperatures were recorded across the state of Hawaii Monday afternoon:
Lihue, Kauai – 80
Honolulu airport, Oahu – 82
Molokai airport – 83
Kahului airport, Maui – 85
Kona airport – 85
Hilo airport, Hawaii – 85
Air Temperatures ranged between these warmest and coolest spots near sea level – and on the highest mountain tops around the state…as of 730pm Monday evening:
Kailua-kona – 79
Hana airport, Maui – 73

Haleakala Summit – M (near 10,000 feet on Maui)
Mauna Kea Summit – 34 (near 13,800 feet on the Big Island)
Hawaii's Mountains – Here's a link to the live web cam on the summit of near 13,800 foot Mauna Kea on the Big Island of Hawaii. This web cam is available during the daylight hours here in the islands…and when there's a big moon shining down during the night at times. Plus, during the nights you will be able to see stars, and the sunrise and sunset too…depending upon weather conditions. Here's the Haleakala Crater webcam on Maui.

Tropical Cyclone activity in the eastern and central Pacific – Here's the latest weather information coming out of the National Hurricane Center, covering the eastern north Pacific. You can find the latest tropical cyclone information for the central north Pacific (where Hawaii is located) by clicking on this link to the Central Pacific Hurricane Center. A satellite image, which shows the entire ocean area between Hawaii and the Mexican coast…can be found here. The 2012 hurricane season is over in the eastern and central Pacific…resuming on May 15th and June 1st 2013.
Aloha Paragraphs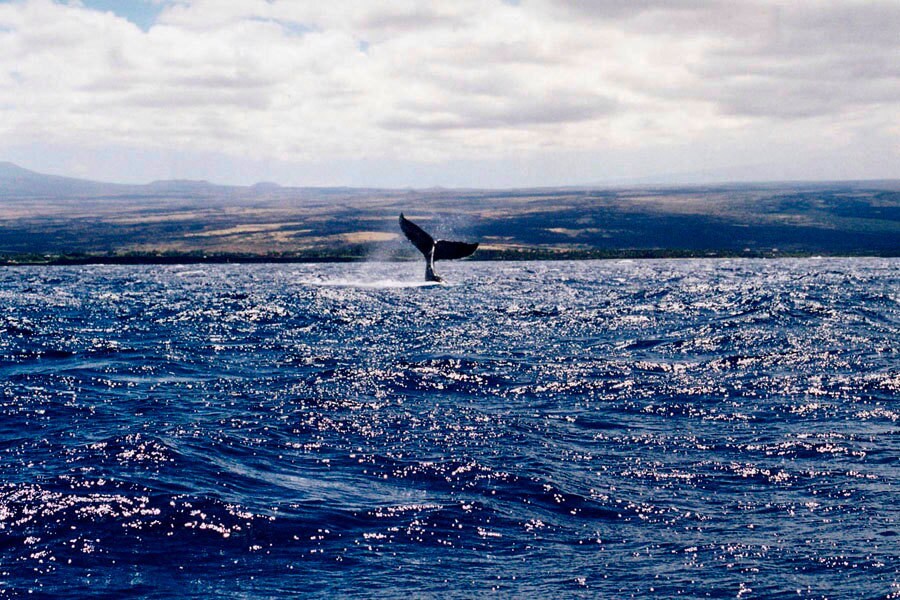 Generally light tropical Kona breezes, locally
stronger…from the south and southwest

Clouds with localized showers, generally light
and most notably over Kauai and Oahu…
few elsewhere into mid-week – potentially
heavier showers, or even a thunderstorm for
Kauai Tuesday night into Wednesday


The following numbers represent the most recent top wind gusts (mph), along with directions as of Monday evening:

14 Poipu, Kauai – SW
13 Kahuku Trng, Oahu – SW
16 Molokai – SW
18 Kahoolawe – SE
30 Kahului, Maui – SW
16 Lanai – S
16 Kaloko-Honokohau, Big Island – SE

Here are the latest 24-hour precipitation totals (inches) for each of the islands as of Monday evening:

1.58 Puu Opae, Kauai
0.25 Moanalua RG, Oahu
0.04 Molokai
0.00 Lanai
0.00 Kahoolawe
0.94 Kaupo Gap, Maui
0.27 Pohakuloa Keamuku, Big Island

We can use the following links to see what's going on in our area of the north central Pacific Ocean. Here's the latest NOAA satellite picture – the latest looping satellite image…and finally the latest looping radar image for the Hawaiian Islands.

~~ Hawaii weather commentary ~~
Warm southerly breezes…with stronger winds around locally. We currently have high pressure systems (weather map), located over the ocean far to the west and east of Hawaii…with an associated ridge extending westward from the eastern high pressure cell…to the south and southeast of the Big Island. Meanwhile, we find a gale low pressure system to our north, and its associated cold front stalled near Kauai.

Our winds are expected to remain on the light side for the next couple of days, although locally a bit stronger in places. As the old frontal boundary remains close to the Kauai end of the chain, it will act as a focus for a few additional showers…through mid-week. We'll find the return of a trade wind weather pattern, filling back into our area only briefly…Thursday into Friday. Yet another cold front may bring clouds and increased showers late in the upcoming weekend. Winds however will return to the southeast by Saturday…bringing volcanic haze back our way.

A weak cold front has stalled near Kauai, with generally light/moderate precipitation falling locally there. Here's a satellite image, showing this minor cloud band…along with a looping radar image. We could see more showers falling over Kauai and Oahu, perhaps into Wednesday at times. The locally gusty Kona winds that have been blowing lately, have eased up quite a bit this evening. Looking ahead, the next cold front of any consequence will arrive late this weekend, which could lead to more serious rainfall into early next week.
We have an ongoing rather complicated weather situation on our hands, with little change coming up through the next week or so. In sum: continued chance of showers across the state, although most of the more remarkable precipitation will likely remain anchored over the Kauai end of the state through Wednesday. There's even that chance of heavy rainfall with thunderstorms over Kauai Tuesday night into Wednesday. This in turn could prompt flooding over that end of the state then, stay tuned. Things should smooth out a little Thursday and Friday, as light trade winds return for a short time. Looking even further ahead, a strong cold front, with favorable upper level support, will approach Kauai late this weekend. This suggests that even more rainfall will fall over that island as we move forward. Where we could use this rainfall, like Maui County and the Big Island, are finding slim pickin's when it comes to precipitation, at least for the time being. ~~~ I'll be back early Tuesday morning with more information about all of the above. This time of year there are changes occurring every day, in contrast to our more stable summer months. I hope you have a great Monday night wherever you're spending it! Aloha for now…Glenn.

World-wide tropical cyclone activity:

Atlantic Ocean/Caribbean Sea: There are no active tropical cyclones
Gulf of Mexico: There are no active tropical cyclones
Eastern Pacific Ocean: There are no active tropical cyclones
Central Pacific Ocean: There are no active tropical cyclones
Western Pacific Ocean: Typhoon Bopha (26W) remains active in the western Pacific…located approximately 160 NM north of Zamboanga, Philippines. Sustained winds have dropped to 95 knots, with gusts to near 115 knots. The JTWC shows that this typhoon is crossing through the southern Philippine Islands now…and then will move out into the South China Sea. Here's the JTWC graphical track map…along with a satellite image. Here's morphed integrated microwave imagery from CIMSS…as Bopha moved by very closely south of Palau, and now is moving over the southern Philippine Islands.
South Pacific Ocean: There are no active tropical cyclones
North and South Indian Oceans: There are no active tropical cyclones
Interesting: The Metcalf Institute at the University of Rhode Island recently held the second in series of seminars on climate change. Here are a few noteworthy points that were offered Nov. 30 by 15 scientists, engineers, planners and other experts: Snow pack in the Northeast has decreased its annual volume by 11 percent since 1900.
Sea level is projected to rise between 2.5 and 6 feet by 2100. "If you want to see what 5 feet of sea level rise will look like, you look at Hurricane Sandy," said Bryan Oakley, a URI researcher and professor of earth sciences at Eastern Connecticut State University.
Rebuilding on the coast after storms is ultimately futile, according to Oakley, an expert on shoreline erosion. "Retreat is the only sure option. The others are just Band-Aids." Oakley recognized the reluctance of owners to give up their land. One possible option for keeping shorelines assessable, he said, is to build impervious road surfaces that adjust to the forces of erosion.
Coastal cities, Oakley said, face bigger challenges than beach communities, as elevating metropolises would be a massive and costly undertaking. The National Park Service is adapting to climate change by replacing structures at its coastal parks with movable buildings.
Asphalt parking lots are being replaced with permeable, clay-based materials and clam shells. Salt marshes are considered ideal for coastline protection, especially during storms. It's been asserted that marshes accrete, or essentially grow taller, as the sea level rises. But Wenley Ferguson, Save
The Bay's restoration coordinator, said marshes may not be to keep up with rising sea levels, especially as erosion accelerates along their edges. Flood zones, as determined by FEMA, don't take into account expected sea level rise.

Interesting2: Around the world, we are emitting more carbon dioxide than ever. For 2012, according to new projections by the Global Carbon Project, there is likely to be a 2.6 percent rise in global CO2 emissions from the burning of fossil fuels compared to the year before.
That puts emissions of the gas at 58 percent higher than 1990 levels. In 2011, China was the biggest producer of CO2, accounting for 28 percent of global emissions, researchers report in the journals Nature Climate Change and Earth System Science Data Discussions.
The United States followed with 16 percent, the European Union with 11 percent and India with seven percent. Regionally, emissions are increasing faster in some places than in others. In 2011, emissions grew in China by nearly 10 percent and in India by more than seven percent.
In the United States and the European Union, on the other hand, emission rates declined by a couple of percentage points. Still, in emissions-per-person tallies, the United States led the way with more than 17 tons of CO2 released for every American.
The European Union came next with just over seven tons per person. China was close behind and India was lowest, with slightly less than two tons emitted per person. The findings, say the authors, add urgency to reports about how dangerously high levels of emissions are affecting the environment and society.
Projections for 2012 make it seem less and less likely that we'll be able to stay within the international goal of keeping global warming below two degrees. "These latest figures come amidst climate talks in Doha," said Corinne Le Quéré, director of the Tyndall Centre for Climate Change Research and professor at UEA in a press release.
"But with emissions continuing to grow, it's as if no one is listening to the entire scientific community."
December 4th, 2012 at 12:45 am
peter mac Says:

From the Big Island; Yes the vog sucks. Interestingly, proponents of expanding geothermal electrical production use the rational that "since there are natural emissions, adding to those with more Hydrogen Sulfide releases (and associated heavy metals) from more geo development is okay". Huh?
Glenn, your climate coverage is great!~~~Peter, I always enjoy reading your comments, they have a realistic edge to them! Thanks for your positive feedback too. Aloha, Glenn

December 3rd, 2012 at 11:20 pm
Judy Says:

Glenn, how about including a lengthy vog report/forecast?
By covering one or two of the major air filter companies, particularly Maui's own AirFiltersHawaii, you could probably get income to fund the forecast.
What research is going on to tell Maui residents how to deal with vog? What research is going on to blow up or otherwise stop the vents from producing vog?
Climate change coverage is enlightening. Yet vog plus cane emissions are killing us now. Case in point: Felix Krall, owner/chef at Maui Bake Shop. Felix took off in a small plane last week from Kahului in a haze. Two miles later, he turned around to return due to the vog. An experienced pilot, he plunged to his death. A full report might have dissuaded him from leaving Maui.
J.~~~Judy, I'm a bit taken back by your request, especially hearing that someone recently died because of the vog. To tell you the truth, I don't know anyone dealing with the vog issue as much as I am…at least in terms of letting you know when it will happen, how long it will last, and when it will go away. That level of coverage is what I feel comfortable with. I don't want to get all wrapped up in vog, or the contrails issue, or whatever. I appreciate your request, its valid, no doubt about it. Volcanic haze is a problem, and way more so for those folks on the Big Island, who deal with it year round…depending upon wind directions. Here on Maui, and across the rest of the state, its periodic, and isn't a part of our reality all that often. Nonetheless, I'm sorry for the people who have problems breathing when vog is around, or the other health issues that occur as well. Aloha, Glenn
Leave a Reply