The latest update to this website was at 3pm (Hawaii time) Tuesday, December 6, 2022


Air Temperatures – The following high temperatures (F) were recorded across the state of Hawaii Tuesday afternoon…along with these low temperatures Tuesday morning: 
82 – 74  Lihue AP, Kauai
86 – 72  Honolulu AP, Oahu
86 – 66  Molokai AP
87 – 66  Kahului AP, Maui
85 – 71  Kona AP, Hawaii
79 – 70  Hilo AP, Hawaii 

Here are the latest 24-hour precipitation totals (inches) for each of the islands as of Tuesday afternoon: 

2.09  Kapahi, Kauai
0.99  Punaluu Stream, Oahu
0.30  Molokai 1, Molokai
0.50  Lanai
0.00  Kahoolawe
0.40  West Wailuaiki, Maui
1.37  Pahoa, Big Island
The following numbers represent the strongest wind gusts (mph) Tuesday afternoon:
24  Puu Lua, Kauai
25  Oahu Forest NWR, Oahu
29  Makapulapai, Molokai
14  Lanai
44  Kahoolawe
18  Kahului Harbor, Maui
30  Upolu AP, Big Island
Hawaii's Mountains – Here's a link to the live webcam on the summit of our tallest mountain Mauna Kea (~13,800 feet high) on the Big Island of Hawaii. Here's the webcam for the (~10,023 feet high) Haleakala Crater on Maui. These webcams are available during the daylight hours here in the islands, and at night whenever there's a big moon shining down. Also, at night you will be able to see the stars, and the sunrise and sunset too…depending upon weather conditions.
Kona low and a cold front to the west and northwest

Variable low clouds across the state, high cirrus clouds…and deeper clouds nearby

Partly to mostly cloudy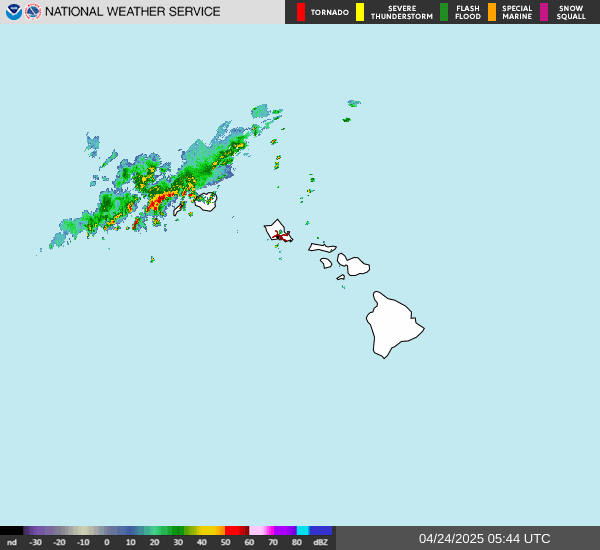 Showers locally and offshore…some are heavy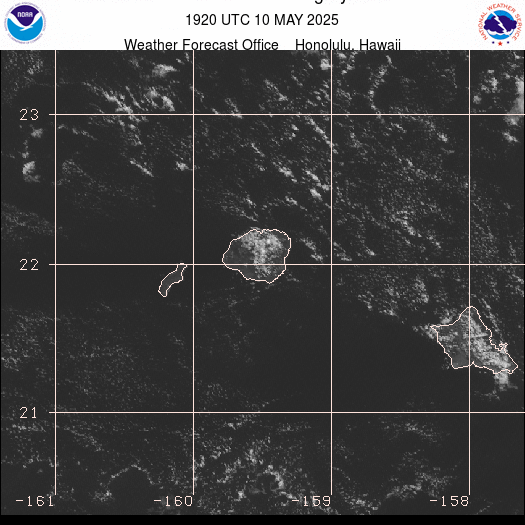 Kauai and Oahu (Satellite)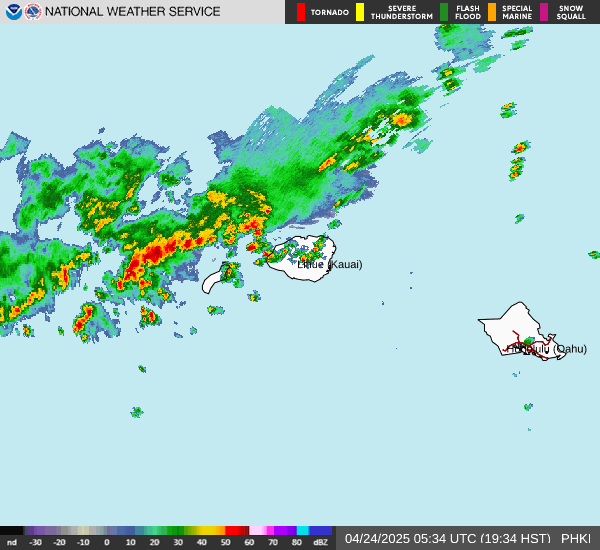 Kauai and Oahu (Radar)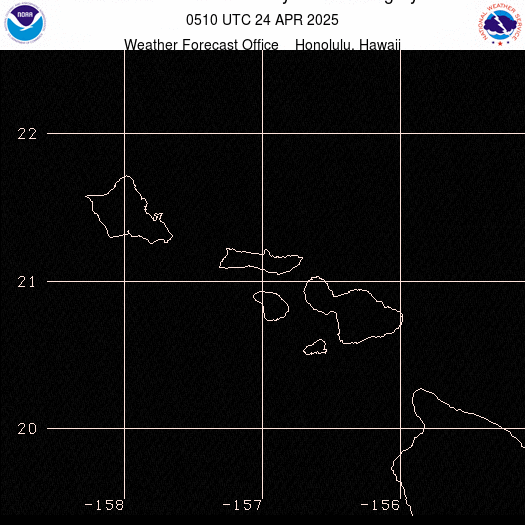 Oahu and Maui County (Satellite)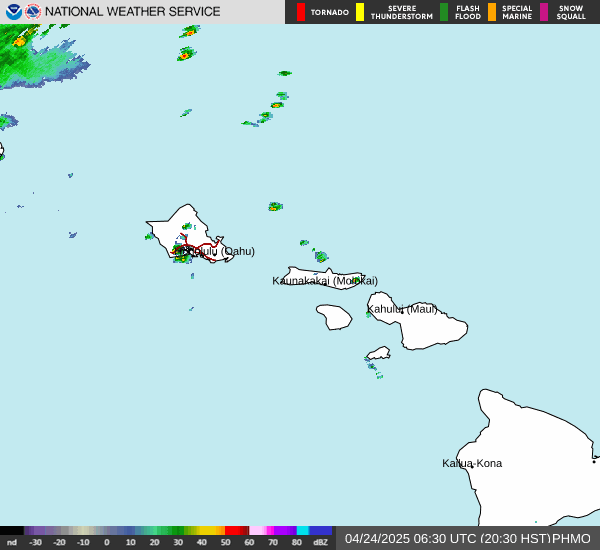 Oahu and Maui County (Radar)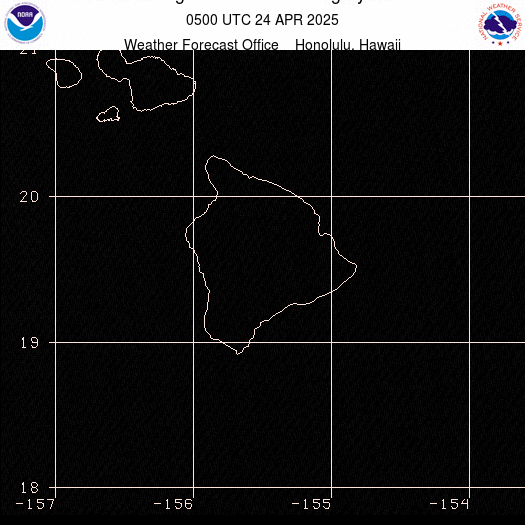 Big Island and Maui (Satellite)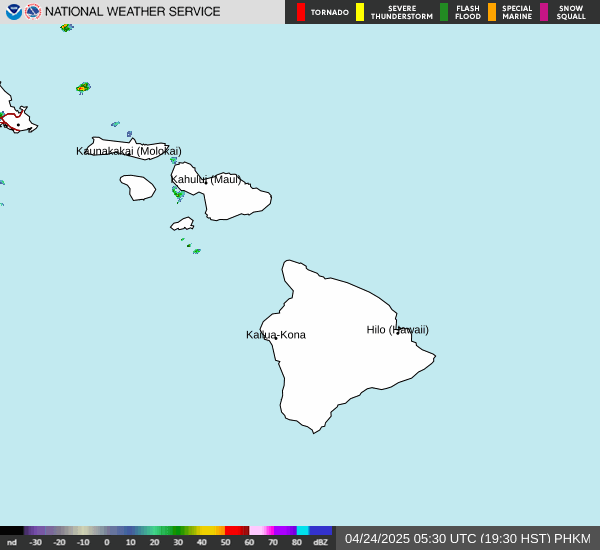 Maui County and the Big Island (Radar)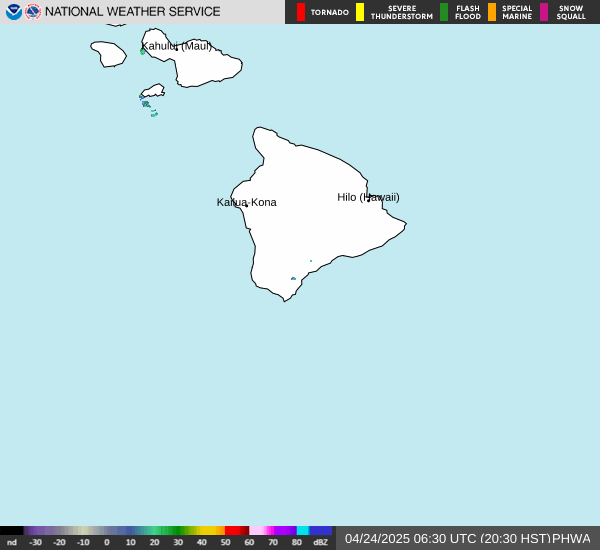 Big Island (Radar)
Model showing precipitation through 8-days (you can slow this animation down)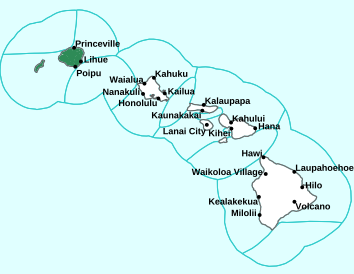 Please open this link…to see current Watches, Warnings and Advisories noted above



~~~

Hawaii Weather Narrative ~~~
Glenn's Tuesday comments: I'm here at my Mom's place in Long Beach, California.
It's partly cloudy, with a low temperature of 40 degrees in her backyard.
After I finish the updates on this website, and the work I do for the Pacific Disaster Center, and a good fast paced walk, and of course a hearty breakfast…I'll be driving over to spend time with my Mom at her rest home.
I'm back from visiting my Mom, and it was difficult to leave her bed side, as I won't be seeing her for a while…as I fly home to Maui Wednesday. My neighbor recently texted me that it was voggy on Maui, which isn't a good thing of course. However, I'm sure that this bout of vog will be short-lived, as the trade winds return…and blow it away during the day Wednesday.

Hawaii's Broad Brush Weather Overview:  Moist southeasterly flow will deliver increased showers statewide.
Trades should begin to return and strengthen Wednesday, remaining strong for the remainder of the week, as the area returns to a typical trade wind distribution of clouds and showers.
Hawaii's Weather Details: A southeasterly wind flow prevails across our local waters as a cold front west of Kauai stalls. Patchy broken low clouds, along with isolated to scattered showers, continue to move across the islands within this flow.
Deep tropical moisture persists and all islands should see increased cloud cover. Satellite loop shows far-offshore thunderstorms along and ahead of the front, just outside coastal waters northwest through southwest of Kauai…although have not moved closer to that island
Models show that upper ridging will build over the eastern end of the state, as the low and associated front begin to move away to the west. Our winds will become more uniformly southeasterly and strengthen considerably, as a surface high fills in over the northeast Pacific basin.
The smaller islands will initially remain partially blocked from strengthening southeast winds by the Big Island, but the long fetch of deep southeast flow will push deep moisture over the island chain from southeast to northwest through tonight.
Showers will favor southeast-facing slopes of the Big Island. A slight chance of thunderstorms remains in the forecast for the Mauna Loa eruption site.
Beginning Wednesday, winds swing back to easterlies and strengthen further, in response to a ridge building over the central Pacific. Moisture embedded within the trades will affect windward and mountain areas, as a more typical trade wind pattern becomes established.
Upstream showers may receive a boost in coverage and intensity during the latter half of the week, as another low develops east of the islands. As this low drifts closer to the Big Island, strong northeast winds may develop at summit level by Thursday afternoon or Thursday night.
Models show additional trade wind strengthening this coming weekend as the low settles southeast of the Big Island, and surface troughing develops…steepening the local pressure gradient.
Here's a near real-time Wind Profile of the Pacific Ocean – along with a Closer View of the islands / Here's the latest Weather Map / VOG Model

Hawaii's Marine Conditions:  A high pressure system far northeast of the islands, and a low pressure system just northwest of Kauai, will keep southeast winds in the forecast through tonight. This low will slowly drift westward over the next few days, allowing the ridge to build in from the north and causing southeast winds to strengthen, and backing to a more easterly direction by Wednesday morning.
A Small Craft Advisory was issued, and will expand to cover most coastal waters on Wednesday and Thursday in fresh to strong trade winds. Easterly trades will increase to near gale force winds on Friday and Saturday.
A northwest (310-320 degrees) swell is building into the Hawaiian Islands. Based on the swell height observations at buoy 51001, a High Surf Advisory (HSA) is now active for north and west facing shores of Niihau, Kauai, Oahu and Molokai through tonight.
North facing shores of Maui will approach and may yet exceed HSA thresholds by tonight. This northwest swell will peak later tonight, with swell and surf heights diminishing quickly on Wednesday. A small north-northwest swell may arrive Thursday and Friday, to slow the declining surf heights along north facing shores.
Strengthening trade winds will bring increasing surf to east facing shores by Wednesday, and surf heights will remain elevated into the weekend, possibly large enough to require a HSA for east facing shores by Friday.

World-wide Tropical Cyclone Activity
Atlantic Ocean:  The 2022 Hurricane Season has ended…the 2023 season begins June 1, 2023

Special Tropical Weather Outlook issued to discuss the potential for subtropical development this week over the central Atlantic.
Central Subtropical Atlantic:
>>> A large area of low pressure, being referred to as Invest 99L, is located over the central subtropical Atlantic about 800 miles northeast of the northern Leeward Islands continues to produce a broad area of showers and thunderstorms.
Environmental conditions appear marginally conducive for development and a subtropical or tropical storm could form in the next couple of days.
By Thursday night or Friday, the low will move northeastward over cooler waters and interact with a mid-latitude trough, limiting subtropical or tropical development of the system. 
* Formation chance through 48 hours…medium…50 percent
* Formation chance through 5 days…medium…50 percent
Caribbean Sea:  The 2022 Hurricane Season has ended…the 2023 season begins June 1, 2023
Gulf of Mexico:  The 2022 Hurricane Season has ended…the 2023 season begins June 1, 2023
Eastern Pacific:  The 2022 Hurricane Season has ended…the 2023 season begins May 15, 2023
Here's the link to the National Hurricane Center (NHC)
Northwest Pacific Ocean: There are no active tropical cyclones
South Pacific Ocean: There are no active tropical cyclones
North and South Indian Oceans / Arabian Sea:  There are no active tropical cyclones
Here's a link to the Joint Typhoon Warning Center (JTWC)
>>> Here's a link to the Pacific Disaster Center's (PDC Global) Weather Wall website
Interesting:  A Healthy Wind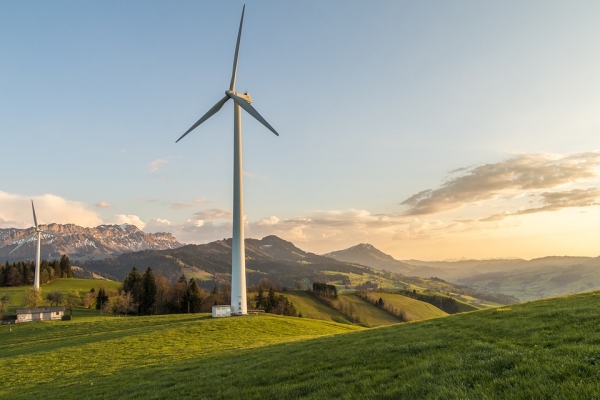 Health benefits of using wind energy instead of fossil fuels could quadruple if the most polluting power plants are selected for dialing down, new study finds.
Nearly 10 percent of today's electricity in the United States comes from wind power. The renewable energy source benefits climate, air quality, and public health by displacing emissions of greenhouse gases and air pollutants that would otherwise be produced by fossil-fuel-based power plants.
A new MIT study finds that the health benefits associated with wind power could more than quadruple if operators prioritized turning down output from the most polluting fossil-fuel-based power plants when energy from wind is available.
In the study, published today in Science Advances, researchers analyzed the hourly activity of wind turbines, as well as the reported emissions from every fossil-fuel-based power plant in the country, between the years 2011 and 2017.
They traced emissions across the country and mapped the pollutants to affected demographic populations. They then calculated the regional air quality and associated health costs to each community.
Read more at Massachusetts Institute of Technology
Leave a Reply