Air Temperatures – The following high temperatures (F) were recorded across the state of Hawaii Sunday…along with the low temperatures Monday:

80 – 67  Lihue, Kauai
83 – 67  Honolulu, Oahu
86 – 61  Kahului AP, Maui
83 – 69  Kona Int'l AP
80 – 64  Hilo AP, Hawaii

Here are the latest 24-hour precipitation totals (in inches) for each of the islands as of Monday morning:

0.01  Kilohana, Kauai
0.01  Nuuanu Upper, Oahu
0.01  Molokai
0.00  Lanai
0.00  Kahoolawe
0.05  Hana AP, Maui
0.19  Kawainui Stream, Big Island

The following numbers represent the strongest wind gusts (mph) as of Monday morning:

08  Port Allen, Kauai
18  Kii, Oahu
23  Molokai
24  Lanai
30  Kahoolawe
25  Kula 1, Maui
36  Puu Mali, Big Island
Here's a wind profile of the Pacific Ocean – Closer view of the islands – Here's the Hawaiian Islands NOAA Vog model animation

Hawaii's Mountains – Here's a link to the live webcam on the summit of our tallest mountain Mauna Kea (nearly 13,800 feet high) on the Big Island of Hawaii. This webcam is available during the daylight hours here in the islands, and at night whenever there's a big moon shining down. Also, at night you will be able to see the stars — and the sunrise and sunset too — depending upon weather conditions.

Aloha Paragraphs



Deep low pressure systems are spinning northeast and northwest of the islands, while a high pressure system is located well northeast…which will bring back the trade winds this week



A cold front is located to the northwest of the islands



Clear to partly cloudy, with low level clouds carried our way on the gradually returning trade winds



A few showers – Looping radar image


Small Craft Advisory…Alenuihaha Channel and waters around some parts of the Big Island
Wind Advisory…Big Island Summits / 40-50 mph with gusts to 65

Honoring this Martin Luther King, Jr. holiday

~~~ Hawaii Weather Narrative ~~~
The trade winds are now on our doorstep…which will last all week into early next week. Here's the latest weather map, showing low pressure centers to the northeast and northwest of Hawaii…with an associated cold front northwest of the islands. Meanwhile, we find a high pressure system well to the northeast of the islands…with an associated ridge still just north of Kauai. We'll see the return of trade winds into Tuesday, which will help to ventilate the voggy conditions away now. As these more normal trades fill back into the state, we'll find rather strong and gusty winds blowing by mid-week. Looking even further ahead, we could see the trade winds becoming even stronger by the weekend.

A few showers…with little change through this new work week. Our atmosphere continues to be relatively stable, with any showers remaining generally light for the most part. As the trade winds return, there will be some windward showers arriving…although not much rain is expected statewide. Looking ahead to this coming weekend, we may see a frontal cloud band stretching down over the state, bringing a potential short period of wet weather our way then. Otherwise, the plan looks towards a fairly common trade wind weather pattern through the work week, and then that change to even windier conditions with passing showers by Saturday into Sunday.

Marine environment details: A moderate size west-northwest swell will continue into Tuesday, then be reinforced by a large west-northwest swell arriving late Tuesday night. This swell will peak late Wednesday then subside Thursday night. This swell will likely warrant a warning for the north and west facing shores, and due to its westerly component, the lee shores of the Big Island. Another large swell is likely over the weekend, this time from a northerly direction. An SCA is need for waters affected by the elevated seas…if not by the winds.
Alluding to the blustery trades on tap for this coming weekend, a Gale Warning may be needed for especially the channel waters, and SCA for the remaining waters.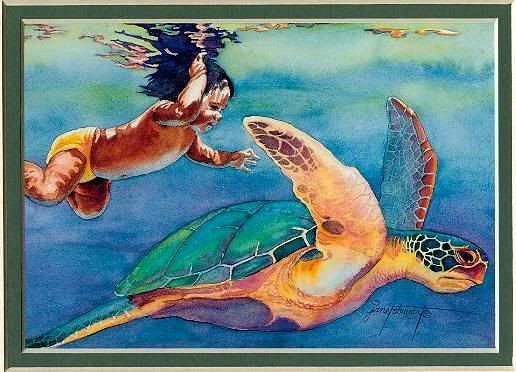 The recent high surf is smaller now along the north and west shores…although will be rising again by mid-week

World-wide tropical cyclone activity…with storms showing up when active

>>> Atlantic Ocean: The 2016 hurricane season has ended

Here's a satellite image of the Atlantic Ocean
>>> Caribbean: The 2016 hurricane season has ended

>>> Gulf of Mexico: The 2016 hurricane season has ended

Here's a satellite image of the Caribbean Sea…and the Gulf of Mexico
Here's the link to the National Hurricane Center (NHC)

>>> Eastern Pacific: The 2016 hurricane season has ended

Here's the NOAA 2016 Hurricane Season Summary for the Eastern Pacific Basin
Here's a wide satellite image that covers the entire area between Mexico, out through the central Pacific…to the International Dateline.
Here's the link to the National Hurricane Center (NHC)

>>> Central Pacific: The 2016 hurricane season has ended

Here's the NOAA 2016 Hurricane Season Summary for the Central Pacific Basin
Here's a link to the Central Pacific Hurricane Center (CPHC)
>>> Northwest Pacific Ocean:
Tropical Depression 01W is dissipating, here's the JTWC graphical track map, with a NOAA satellite image – Final Warning
>>>
South Pacific Ocean:
No active tropical cyclones

>>> North and South Indian Oceans / Arabian Sea: No active tropical cyclones

Here's a link to the Joint Typhoon Warning Center (JTWC)


Interesting: On Food Waste, the US could learn a lot from Europe – The U.S. tosses a staggering $161 billion worth of food every year. While numerous efforts are underway to address that problem, they are taking place mostly at the local level or in the business sector. While that is necessary, national- and international-level policy has a role to play as well. And that is one area in which Europe is far ahead.
So, how did Europe leapfrog the U.S. in food waste policy? Karen Luyckx, coordinator of the Pig Idea campaign at the European NGO Feedback, a leader in the food waste movement, said it was Tristram Stuart's book "Waste: Uncovering the Global Food Scandal" that really shined the light on the issue in Europe.
"The incredible grassroots movement that followed in the shape of Disco Soups, gleaning and Feeding the 5,000 events … throughout Europe was instrumental in getting local-, national- and EU-level authorities to start understanding the issue and the popular appetite to do something about it," Luyckx told TriplePundit.
It is noteworthy that Stuart's book is focused on the big picture — looking at the global causes, and impacts, of food waste. This broad perspective has been a mainstay of European efforts to reduce waste. And what followed was quite groundbreaking, particularly in some of Europe's biggest countries.
France passed a historic law requiring all large supermarkets to donate unsold food to farms or charities. Italy followed soon thereafter with a law that provided millions in incentives for grocery stores to develop better systems to donate food waste.
In Germany, government officials are aiming to reduce food waste per-capita by 50 percent by 2025. This allows the country to work in conjunction with nonprofits like those running Restlos Gluclich, a restaurant that serves only food items rejected by other vendors. Germany's excellent recycling and waste management system – they banned traditional dumps back in 2005 – also helps.
It's not only individual countries making progress in Europe, but there is also momentum for change at the multinational level. The European Union functions as a single market, allowing for the free flow of goods and labor across its borders. This gives the EU power to regulate and develop strategies for much of the continent because, as we know all too well here at TriplePundit, sustainability is a not a national issue but an international one. And food waste is no different.
"Many supply chains run across borders, and so it makes sense to tackle waste resulting from barriers, issues and unfair trading practices in the supply chain from a cross-border perspective," Luyckx explained.
The European Commission, the chief executive body of the EU, is now working to develop food waste guidelines for the entire 28-country block, as part of a wider program called the Circular Economy Package. By looking at food waste within the larger goal of achieving zero-waste, the Commission can develop strategies that, ideally, will allow the entire continent to be on the same page.
So, why is the U.S. so far behind our brethren in Europe? Part of it is our extremely decentralized waste management system, which puts collection systems in the hands of thousands of different municipalities across the country. Moreover, many of the laws that regulate food waste are at the state level, despite the fact that much of the food we consume crosses state boundaries regularly. And these laws can vary greatly.
Politics is also to blame. Since 2010, when food waste became a global issue, the U.S. has seen unprecedented gridlock in Congress. This kept sustainability out of national-level policymaking — something that is, unfortunately, unlikely to change with the incoming administration. That means good, common-sense and nearly universally-supported measures, such as Congresswomen Chellie Pingree's (D-Mass.) two bills, the Food Recovery Act and the Food Date Labeling Act, remain stuck in committee.
This is not to say that Europe has solved the food waste problem. It remains an issue there, though at smaller scale than here in the U.S. That's why Luyckx wants to make clear Europe has a lot to do. EU-wide rules for food waste are not yet set, and some policy barriers remain to what she sees as one part of the solution – turning some waste in to animal feed.
Still, the progress Europe has made in such a short time is remarkable. The EU is heading in the right direction, and unfortunately, the same cannot be said for the U.S. as a whole. We could learn a lot from our neighbors across the Atlantic — and see how strong national policymaking, coordination within and across borders, and dedication can ensure that government supports the burgeoning food waste reduction movement.
January 16th, 2017 at 12:41 pm
woody adamz Says:

Hi Glen..When I lived in Haleiwa on Oahu, I attended to a "Homeless Committee" that ENCOURAGED..(No RULE) local stores to donate "Past Pull Date" or close to local food banks. Oahu DOES have a more "Communal Consciousness" than the Big Island Hawaii, where I returned after 32 years on the North Shore of Oahu. There is MUCH Food here, some that gets donated,s ome that ends up in pig pens or compost…point being that, we could alleviate much hunger by education and expansion. Sadly, SOME MINDS think that "No"Free Lunches" is beneficial to those in need….an OBVIOUS foible….We CAN and SHOULD do better..Laws that at mostly are unenforceable, only create resistance from markets etc….EDUCATION and Confabs DO PRODUCE…. More Produce….Pun Intended..

~~~ Hi Woody, thanks for your comments.

Aloha, Glenn
Leave a Reply