Air Temperatures – The following maximum temperatures (F) were recorded across the state of Hawaii Thursday:


83  Lihue, Kauai
87  Honolulu, Oahu
85  Molokai
89  Kahului, Maui
87  Kona, Hawaii
84  Hilo, Hawaii

Air Temperatures ranged between these warmest and coolest spots near sea level – and on the highest mountain tops on Maui and the Big Island…as of 843pm Thursday evening:

Kailua Kona - 79
Hana airport, Maui – 80


Haleakala Summit –   43 (near 10,000 feet on Maui)
Mauna Kea Summit – 37 (13,000+ feet on the Big Island)

Hawaii's Mountains – Here's a link to the live web cam on the summit of near 13,800 foot Mauna Kea on the Big Island of Hawaii. This web cam is available during the daylight hours here in the islands…and when there's a big moon shining down during the night at times. Plus, during the nights you will be able to see stars, and the sunrise and sunset too… depending upon weather conditions. Here's the Haleakala Crater webcam on Maui – if it's working.

Aloha Paragraphs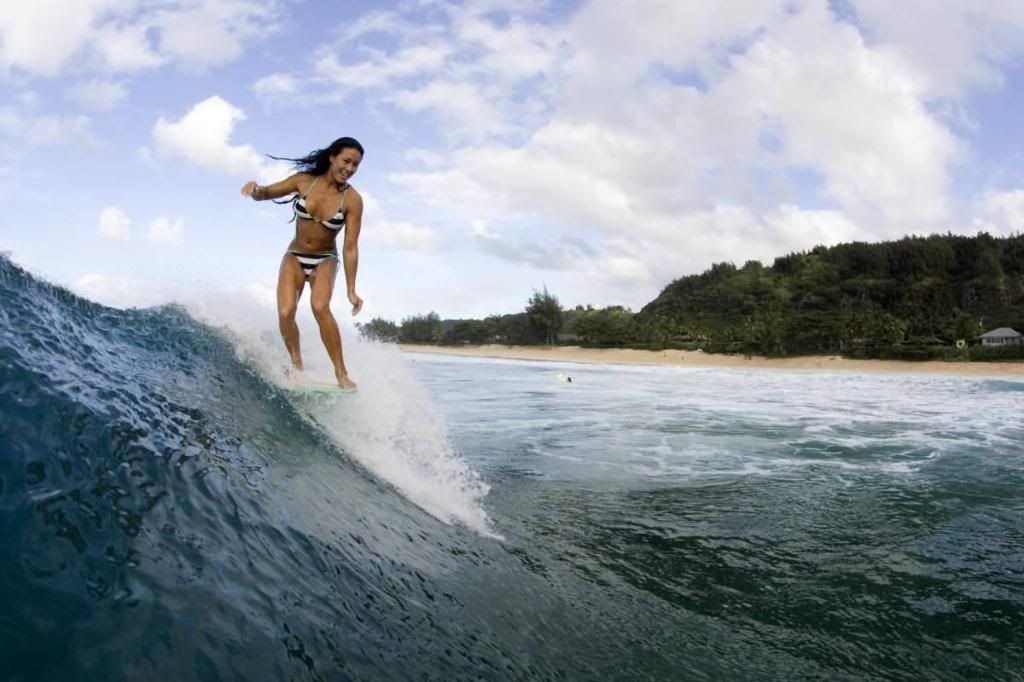 Variable clouds with showers at times…some locally heavy






The following numbers represent the most recent top wind gusts (mph), along with directions as of Thursday evening:


12  Waimea Heights, Kauai – NE
20  Oahu Forest NWR, Oahu – NNW
22  Molokai – ESE
22  Lanai – NE
25  Kahoolawe – ESE
16  Lipoa, Maui – ESE
17  Kealakomo, Big Island – NE


Here are the latest 24-hour precipitation totals (inches) for each of the islands as of Thursday evening:


0.09  Mount Waialeale, Kauai
0.76  Moanalua RG, Oahu
0.06  Molokai
0.00  Lanai
0.37  Puu Kukui, Maui
0.53  Kealakekua, Big Island

We can use the following links to see what's going on in our area of the north central Pacific Ocean. Here's the latest NOAA satellite picture – the latest looping satellite image… and finally the latest looping radar image for the Hawaiian Islands.



~~~ Hawaii Weather Narrative ~~~
Our local trade winds will become gradually lighter Friday into Sunday morning…then rebounding later Sunday into early next week. Here's a weather chart showing a large near 1027 millibar high pressure center to the northeast of our islands. This high pressure system has an elongated ridge of high pressure extending southwest…well offshore to the north and northwest of our islands. There are several low pressure systems to the west and north of this high pressure system and its associated ridge, which is helping to weaken them. This in turn will begin to soften our local winds, especially by Friday and Saturday, and will veer them to the southeast…carrying volcanic haze (vog) over some of the smaller islands.

There will be showers falling locally, which will become somewhat heavier at times…into Friday and Saturday. Satellite imagery shows just a few lower level clouds over and around the islands. There's also brighter white, higher level clouds, some of which are towering cumulus over the offshore waters to the east of the Big Island. Here's the looping radar image, showing generally light to moderately heavy showers over the offshore waters, being carried to our islands locally. The expected heavier showers haven't shown up yet, although the Big Island got some good downpours during the late afternoon hours…with more on the horizon approaching from the east.

We find an upper level low pressure system still over the central islands today. This will make our atmosphere unstable, keeping the state more shower prone than normal…at least locally. These showers haven't been as active as expected, although there continue to be signs that they will eventually develop…at times locally over the next day or two. Our winds are slowing down now, and will remain so into Sunday morning. These lighter breezes will prompt convective clouds to grow over the islands, leading to tall cloud buildups, and locally heavy showers…over the leeward slopes during the afternoon hours. As the winds become lighter, they will also veer to the southeast, which will bring volcanic haze (vog) over some parts of the state…and make our lower elevations feel rather muggy too. The trade winds will become stronger again by Sunday evening into early next week, perhaps ushering in a wet trade wind pattern for several days. I'll be back this evening with more updates on all of the above. I'm going to see the new film Gravity now, starring Sandra Bullock and George Clooney…here's the trailer to this 3D film.  By the way, I leave Friday on my autumn sojourn to California and Oregon, more about that soon.  I hope you have a great Thursday night wherever you happen to be spending it! Aloha for now…Glenn.



World-wide tropical cyclone activity:

Atlantic Ocean: There are no active tropical cyclone
CLOUDINESS AND SHOWERS ASSOCIATED WITH A BROAD AREA OF LOW PRESSURE
IN THE FAR EASTERN ATLANTIC...ABOUT SEVERAL HUNDRED MILES WEST-SOUTHWEST
OF THE CAPE VERDE ISLANDS...HAVE BECOME A LITTLE BETTER ORGANIZED
THIS MORNING. THERE IS THE POTENTIAL FOR A TROPICAL DEPRESSION TO
FORM LATER TODAY OR TOMORROW BEFORE UNFAVORABLE UPPER-LEVEL LEVEL
WINDS BECOME ESTABLISHED NEAR THE DISTURBANCE. THIS SYSTEM HAS A
MEDIUM CHANCE...40 PERCENT...OF BECOMING A TROPICAL CYCLONE DURING
THE NEXT 48 HOURS...AND A 

MEDIUM CHANCE...40 PERCENT...OF BECOMING
A TROPICAL CYCLONE DURING THE NEXT 5 DAYS

 WHILE IT MOVES WESTWARD
TO WEST-NORTHWESTWARD AT AROUND 10 MPH.

Here's a satellite image of the Atlantic Ocean

Caribbean Sea: There are no active tropical cyclones

Gulf of Mexico: There are no active tropical cyclone

Here's a satellite image of the Caribbean Sea…and the Gulf of Mexico.

Here's the link to the National Hurricane Center (NHC)

Eastern Pacific:  There are no active tropical cyclone

SHOWERS AND THUNDERSTORMS ASSOCIATED WITH A BROAD AREA OF LOW
PRESSURE LOCATED A COUPLE OF HUNDRED MILES SOUTH-SOUTHEAST OF
MANZANILLO MEXICO HAVE NOT BECOME ANY BETTER ORGANIZED SINCE
YESTERDAY. HOWEVER…ENVIRONMENTAL CONDITIONS REMAIN CONDUCIVE FOR
THE FORMATION OF A TROPICAL DEPRESSION DURING THE NEXT DAY OR TWO.
THIS SYSTEM HAS A MEDIUM CHANCE…50 PERCENT…OF BECOMING A TROPICAL
CYCLONE DURING THE NEXT 48 HOURS…AND A HIGH CHANCE…60
PERCENT…OF BECOMING A TROPICAL CYCLONE DURING THE NEXT 5 DAYS
WHILE IT MOVES WEST-NORTHWESTWARD OR NORTHWESTWARD AT ABOUT 10 MPH.

Here's a wide satellite image that covers the entire area between Mexico, out through the central Pacific…to the International Dateline.

Central Pacific Ocean: There are no active tropical cyclones

Here's a link to the Central Pacific Hurricane Center (CPHC)

Western Pacific Ocean: Typhoon 24W (Nari) remains active in the Philippine Sea. Here's a JTWC graphical track map…along with a NOAA satellite image

Tropical storm 25W (Waipha) remains active in the western Pacific. Here's a JTWC graphical track map…along with a NOAA satellite image

South Pacific Ocean: There are no active tropical cyclones

North and South Indian Oceans: Tropical cyclone 02B (Phailin) remains active in the Bay of Bengal. Here's a JTWC graphical track map…along with a satellite image of this extremely dangerous super typhoon


Here's a link to the Joint Typhoon Warning Center (JTWC



Interesting:  U.S. will see unprecedented heat waves by mid-century - Just how soon will climate change become really obvious? A new study, using data from 39 climate models, predicts unprecedented heat waves will hit the tropics by 2020 and the U.S. as early as 2043.

Steady, unprecedented heat waves could soon hit many parts of the planet, striking the tropics first — as early as 2020 — and much of the United States by mid-century, says a study today that's based on models from 21 climate centers worldwide.

So in 2043, for example, Phoenix and Honolulu could see their average air temperatures shift beyond the most extreme records of the past 150 years if greenhouse gas emissions continue at their current pace, says the study published in the peer-reviewed journal Nature. That could occur in 2047 for New York City, Philadelphia and Washington, D.C., and in 2048, for Los Angeles and Denver. In other words, whatever the record warmest year was for those cities before then, every year after that point will likely be warmer.

"What's shocking is how soon this is going to happen," says lead author Camilo Mora,a data analyst and geography professor at the University of Hawaii, Manoa. "This is something we're doing to ourselves," not just to future generations, he says, adding that within 35 years, "whatever climate we were used to will be a thing of the past."

His team developed an index, based on data from 39 climate models used in 12 countries, for when the climate of any spot on Earth will continuously exceed the extremes recorded between 1860 and 2005. They found that the planet's oceans began surpassing historical extremes for acidity in 2008, because they've absorbed significant amounts of human-caused carbon dioxide emissions.

The study says the world's climate is already changing, but the index — a sort of tipping point — shows when a "radically different climate" could begin for any particular location. It says the onset could be delayed if heat-trapping emissions are curbed.

"This paper is unusually important," Jane Lubchenco, former head of the National Oceanic and Atmospheric Administration and now professor at Oregon State University, said in a statement. She said the study, which she did not work on, "connects the dots between climate models and impacts to biodiversity in a stunningly fresh way."

Stuart Pimm, a professor at Duke University's Nicolas School of the Environment, agrees. He says the findings may seem counter-intuitive, because the Arctic is warming more than the tropics. Yet he says the Arctic is used to rapid change but the tropics are not, so the latter is departing from historical norms sooner.

"That's going to cause societal disruptions," Pimm says, noting there's more ecological biodiversity as well as human poverty in the tropics than in the Arctic.

The study projects Indonesia could see a huge shift beginning in 2020, and Malaysia's Kuala Lumpur as well as Nigeria's Lagos in 2029. It says extreme climates, especially in the tropics where more than a billion people live in predominantly developing countries, raise concern about food shortages, wider spread of infectious disease and species' extinction.

"We will push marine ecosystems out of their historical "habitable zones,"" if current trends in greenhouse gas emissions continue, says Ken Caldeira, a climate scientist at the Carnegie Institution for Science, who was not involved in the study. He says some species may be able to adapt but others, such as coral reefs, likely won't.

Caldeira says that while there are "uncertainties" in the details of climate models, the study's findings are "robust" and suggest the need to reduce greenhouse-gas pollution..

Mora said the university funded all the research except for a $5,000 NOAA grant for an advanced computer to do the data analysis. He says his team has no policy agenda but agrees emissions need to be curbed. Temperatures that were once the maximum will soon become the new minimum, he says, adding: "We're not ready for it.'
October 10th, 2013 at 2:47 pm
peter mac Says:

Mahalo Glenn for this 'interesting'.
Could be called 'alarming'.
University of Hawaii was leading the project? Hi Peter, yes, although there were other Universities involved. I was alarmed by their findings as well. Aloha, Glenn
Leave a Reply