Air Temperatures – The following maximum temperatures were recorded across the state of Hawaii Saturday:
Lihue, Kauai – 76
Honolulu airport, Oahu - 80
Molokai airport - 76
Kahului airport, Maui – 78
Kona airport – 82
Hilo airport, Hawaii - 79
Air Temperatures ranged between these warmest and coolest spots near sea level – and on the highest mountain tops around the state…as of 510pm Saturday evening:
Barking Sands, Kauai – 81
Kapalua, Maui – 72

Haleakala Summit – 37 (near 10,000 feet on Maui)
Mauna Kea Summit – 34 (13,000+ feet on the Big Island)
Hawaii's Mountains – Here's a link to the live web cam on the summit of near 13,800 foot Mauna Kea on the Big Island of Hawaii. This web cam is available during the daylight hours here in the islands…and when there's a big moon shining down during the night at times. Plus, during the nights you will be able to see stars, and the sunrise and sunset too…depending upon weather conditions. Here's the Haleakala Crater webcam on Maui.

Tropical Cyclone activity in the eastern and central Pacific - Here's the latest weather information coming out of the National Hurricane Center, covering the eastern north Pacific. You can find the latest tropical cyclone information for the central north Pacific (where Hawaii is located) by clicking on this link to the Central Pacific Hurricane Center. A satellite image, which shows the entire ocean area between Hawaii and the Mexican coast…can be found here. The 2012 hurricane season is over in the eastern and central Pacific…resuming on May 15th and June 1st 2013.
Aloha Paragraphs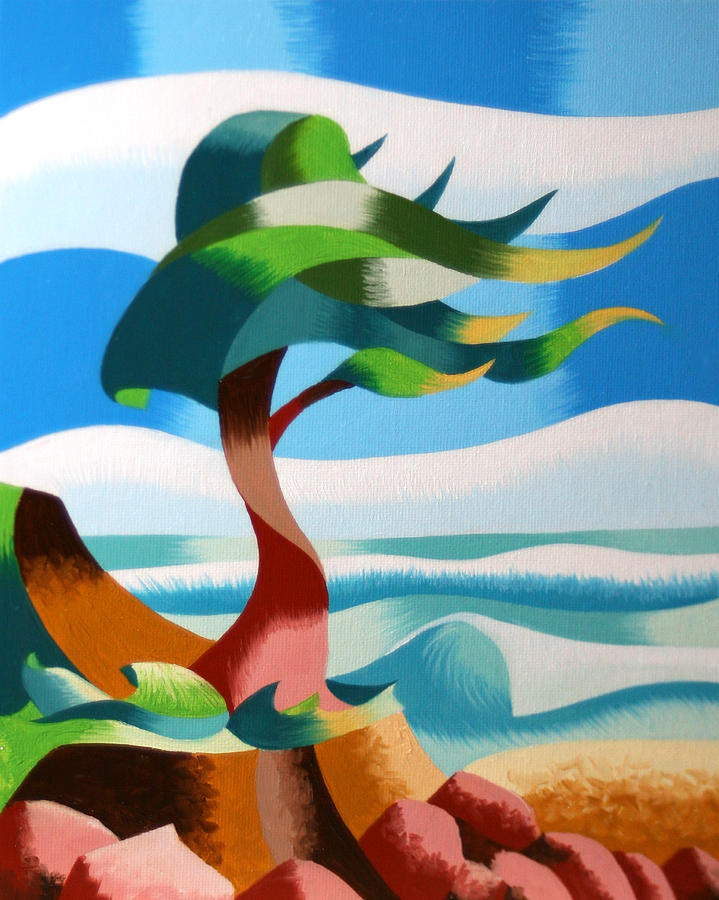 Small Craft Advisory for gusty trade winds for all marine
zones across the Hawaiian Islands
Gale Warning for Maalaea Bay, Pailolo and Alenuihaha
Channels…and Big Island leeward and southeast waters
High Surf Advisory along north and west shores of Niihau, Kauai
and Molokai…and along north shores of Oahu and Maui
Wind Advisory over Lanai, Kahoolawe, Maui Central Valley,
windward and leeward Haleakala, windward and interior
Big Island…including Kohala
Winter Weather Warning on Big Island summits…
mainly freezing rain and fog – webcam
Windward showers here and there, with some showers
drifting into the leeward sections at times
~~~552pm HST Saturday evening: partly cloudy, breezy…at my
upcountry Kula, Maui weather tower: 66.6F degrees~~~


The following numbers represent the most recent top wind gusts (mph), along with directions as of Saturday evening:

33 Port Allen, Kauai – NE
45 Kuaokala, Oahu – NE
30 Molokai – NE
47 Kahoolawe – NE
43 Kaupo Gap, Maui – NNE
47 Kawaihae, Big Island – ENE

Here are the latest 24-hour precipitation totals (inches) for each of the islands as of Saturday evening:

1.38 Mount Waialeale, Kauai
0.77 Wheeler Airfield, Oahu
0.12 Molokai
0.00 Lanai
0.00 Kahoolawe
1.77 Kaupo Gap, Maui
3.05 Saddle Quarry, Big Island

We can use the following links to see what's going on in our area of the north central Pacific Ocean. Here's the latest NOAA satellite picture – the latest looping satellite image…and finally the latest looping radar image for the Hawaiian Islands.

~~~ Hawaii Weather Commentary ~~~

Our trade winds will remain active through this weekend into the new week…increasing in strength as we go. Here's a weather chart showing a strong near 1038 millibar high pressure system to the northeast of Hawaii. At the same time, we see a deep storm and gale low pressure systems far to the north and northwest. Our trade wind weather pattern will continue, with the winds stronger than normal. The outlook for the new week calls for blustery trade wind weather to continue, and perhaps even increase a notch.
Satellite imagery shows low clouds along our windward sides in places…with clear to partly cloudy conditions along our leeward sides. At the same time, we see those brighter and whiter high cirrus clouds that are spreading over the islands from the northwest. As the trades hold steady, they will bring us windward biased showers…especially the Big Island and to a lesser degree Maui. The leeward sides will see some clouds too, although with way fewer showers there.
The current trade weather pattern will continue, with strong and gusty trade winds this weekend…into the first half of the new week. We'll saw the beginning of this windier episode today, which will definitely prevail Sunday. As we push into the new week, we'll see the trade winds increase yet another notch. We already have small craft wind advisories stretching across the entire state now, with gale warnings having gone up around Maui and the Big Island. Wind advisories are also in force across much of the eastern side of the island chain, with high surf advisories as well. A winter weather watch is in effect over the summits of the Big Island too.
As for rainfall, there will be off and on showers along the windward sides of the Big Island and Maui County…less so on Oahu and Kauai for the time being. Low pressure aloft will prompt active windward shower activity, again, with the largest totals accumulating on the eastern islands of the chain. As the trade winds become stronger and gusty, some of these showers will drift over into the leeward sides here and there. The high clouds coming into our area from the northwest will filter and dim our sunshine at times on Sunday. This trade wind weather pattern will prevail well into the new week, with still no let up in sight at the time of this writing. ~~~ I'll be back Sunday morning with more updates on this windy, and locally showery episode. I hope you have a great Saturday night wherever you happen to be spending it! Aloha for now…Glenn.
Saturday evening activities: my neighbors were out for breakfast at our favorite little French restaurant this morning, and will be out for dinner this evening…followed by a new film. This film is called Side Effects, and is getting very good reviews by the critics. I've been waiting for this film patiently, as its finally arrived here on Maui. The synopsis: Emily and Martin are a successful New York couple whose world unravels when a new drug prescribed by Emily's psychiatrist – intended to treat anxiety – has unexpected side effects. This film stars Jude Law, Channing Tatum, Catherine Zeta Jones, Rooney Mara, and Vinessa Shaw…among many others. ~~~ After we see this film in Kahului, we're heading over to Kihei for some dancing tonight. Oh yea, here's the trailer for this film – again, this is by no means a light weight film!

World-wide tropical cyclone activity:

Atlantic Ocean/Caribbean Sea: There are no active tropical cyclones
Gulf of Mexico: There are no active tropical cyclones
Eastern Pacific Ocean: There are no active tropical cyclones
Central Pacific Ocean: There are no active tropical cyclones
Western Pacific Ocean: There are no active tropical cyclones
South Pacific Ocean: There are no active tropical cyclones
North and South Indian Oceans: There are no active tropical cyclones
Interesting: The dialog about climate change, man's role in causing it, and possible responses to limit it or even reverse it, takes on a crisis tone for many. Is this the best way to look at it, and is it the best way to achieve results? For some, this sort of dialog hardens positions and limits our collective ability to do anything. Is there an explanation for why this seems to be happening?
An Ohio State University statistician says that the natural human difficulty with grasping probabilities is preventing Americans from dealing with climate change. In a panel discussion at the American Association for the Advancement of Science meeting on Feb. 15, Mark Berliner said that an aversion to statistical thinking and probability is a significant reason that we haven't enacted strategies to deal with climate change right now.
Berliner, professor and chair of statistics at Ohio State, is the former co-chair of the American Statistical Association's Advisory Committee on Climate Change Policy, and as such, he spent two years talking with U.S. Congressional staffers about climate change.
As a result, he's come to the conclusion that Americans need to understand that climate change is a range of possible events that are more or less likely. However, the negative impacts of climate change can be reduced by taking some moderate actions today, he said.
"The general public has an understanding of tipping points, the moment beyond which things become inevitable. But as soon as you start thinking of climate change as inevitable, it's easy to throw up your hands and say, 'it's too late, so why bother to do anything?'" Berliner said. "It's like a two-pack-a-day smoker deciding not to cut back on the cigarettes, because he's as good as gone."
"The situation is not hopeless. Instead of taking an extreme all-or-nothing view about climate change, we can think of it as a spectrum of possible problems, and look for a spectrum of practical solutions that will do the most good," he said.
From his own career in climate research, Berliner sees climate change as a collection of possible events: some extreme disasters that are unlikely to happen, but still possible; and less extreme events that are much more likely.
It's the difference, he said, between the low possibility that a coastal town will flood permanently, versus the high possibility that high tides and periodic floods will force the town to close its beaches for more days during the year—a loss to valuable tourism.
It's human nature to abhor uncertainty, he said, and climate research, like all research, is full of uncertainty. He hopes that opinion leaders will help the public understand the nature of science, and the idea that uncertainties diminish as data accumulates. There will never be a single right answer to the question "what will happen to Earth's climate?"
"One of the criticisms of climate change research is that different computer models give different answers," Berliner said. "But the key is not to pick the right climate model, but to pick the right elements out of each of the models."
As he calculates the effectiveness of potential climate change mitigation strategies, Berliner has determined one thing for sure. "Compromise—if it leads to doing something—is better than doing nothing," he said.
Leave a Reply