Air Temperatures – The following maximum temperatures were recorded across the state of Hawaii Thursday afternoon:
Lihue, Kauai – 84
Honolulu airport, Oahu - 86
Molokai airport - 85
Kahului airport, Maui – 87
Kona airport – 84
Hilo airport, Hawaii - 81
Air Temperatures ranged between these warmest and coolest spots near sea level – and on the highest mountain tops around the state…as of 810pm Thursday evening:
Kailua-kona – 79
Hilo, Hawaii - 71

Haleakala Summit – 52 (near 10,000 feet on Maui)
Mauna Kea Summit – 41 (near 13,800 feet on the Big Island)
Hawaii's Mountains – Here's a link to the live web cam on the summit of near 13,800 foot Mauna Kea on the Big Island of Hawaii. This web cam is available during the daylight hours here in the islands…and when there's a big moon shining down during the night at times. Plus, during the nights you will be able to see stars, and the sunrise and sunset too…depending upon weather conditions. Here's the Haleakala Crater webcam on Maui…although this webcam is not always working correctly.

Tropical Cyclone activity in the eastern and central Pacific - Here's the latest weather information coming out of the National Hurricane Center, covering the eastern north Pacific. You can find the latest tropical cyclone information for the central north Pacific (where Hawaii is located) by clicking on this link to the Central Pacific Hurricane Center. A satellite image, which shows the entire ocean area between Hawaii and the Mexican coast…can be found here.
Aloha Paragraphs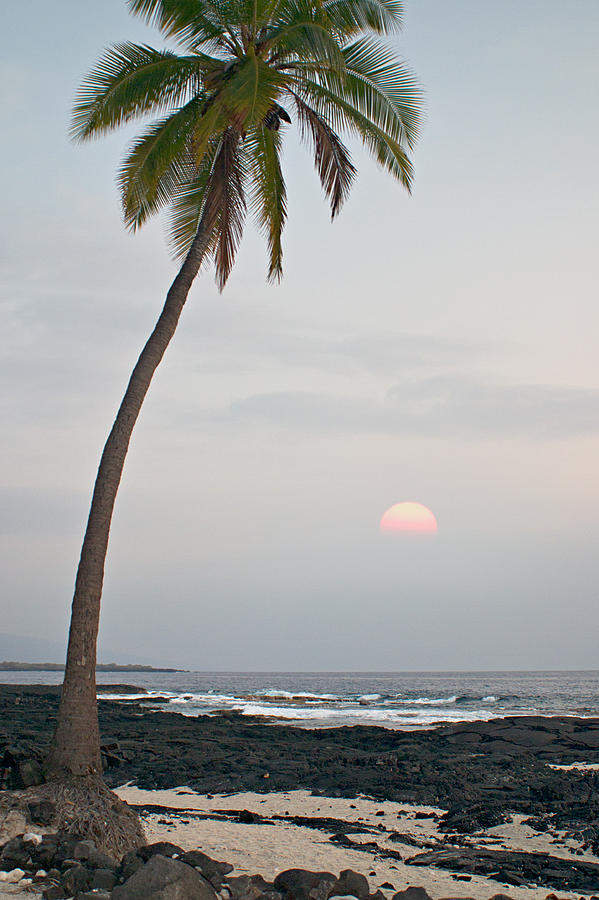 Gusty trade winds…off and on passing windward
showers, a few elsewhere at times too


As this weather map shows, we have a near 1027 millibar high pressure system located to the northeast of the islands. Our local winds will remain locally strong and gusty, then becoming slightly lighter into the weekend…much lighter early next week.
The following numbers represent the most recent top wind gusts (mph), along with directions as of Thursday evening:

35 Lihue, Kauai – NE
37 Kuaokala, Oahu – NE
35 Molokai – NE
35 Kahoolawe – NE
33 Kahului, Maui – NE
35 Lanai – NE
32 PTA West, Big Island – NE

We can use the following links to see what's going on in our area of the north central Pacific Ocean. Here's the latest NOAA satellite picture – the latest looping satellite image…and finally the latest looping radar image for the Hawaiian Islands.
Here are the latest 24-hour precipitation totals (inches) for each of the islands as of Thursday afternoon:

0.67 Mount Waialeale, Kauai
0.22 Palisades, Oahu
0.35 Molokai
0.00 Lanai
0.00 Kahoolawe
0.85 Puu Kukui, Maui
0.59 Kawainui Stream, Big Island
~~ Hawaii Sunset Commentary ~~
Our trade winds will remain moderate to locally strong and gusty through Friday…then gradually ease up a little in the weekend. We find a near 1027 millibar high pressure system (weather map), located to the northeast of the islands Thursday evening. The NWS forecast office in Honolulu is keeping the small craft wind advisory active around those windiest coasts and channels around Maui and the Big Island. There will be moisture arriving on the trade winds, bringing showers to the windward sides of the state at times…with a few along leeward slopes locally.
As we look at this satellite image, it shows scattered low clouds upstream of the islands…heading towards the windward sides here and there. These lower level clouds will bring shower, as they arrive on the trade wind flow…keeping our windward sides showery at times. At the same time, pulling up this satellite picture, we can see that there's high cirrus well south and southwest…and northwest. The thickest part of these clouds are associated with an upper level low pressure system far to the northwest of Kauai.
Here in Kula, Maui at 530pm Thursday evening, it was partly cloudy and lightly breezy…with an air temperature of 70F degrees. Our local winds will remain locally strong and gusty for the next 24 hours or so…and then mellow out a touch this weekend. These winds were gusting up to 40 mph in a few of the windier spots around the state today. Trade showers will remain off and on active, as clouds impact the windward sides of the islands in places. The computer models are pointing out a change in our local weather next week, just about the time that our autumn season begins. If this were to occur, it would give us our first little inkling of the fall season. At the same time, our winds may turn southeast, or may get cut off completely, after a long stint with almost constant trades. This in turn suggests that we could turn voggy, with some generous afternoon showers popping-up in the upcountry areas around the state…stay tuned for more on this. I'll be back early Friday morning with your next new weather narrative, I hope you have a great Thursday night wherever you're spending it! Aloha for now…Glenn.
Extra: youtube music video, Honolulu City Lights…Keola and Kapono Beamer

World-wide tropical cyclone activity:

Atlantic Ocean/Caribbean Sea: Tropical storm Nadine (14L) remains active about 735 miles east-southeast of Bermuda. Sustained winds are 70 mph, moving north at 16 mph. It is expected to strengthen into a hurricane within 48 hours. Here's the NHC graphical track map for this storm, which isn't expected to impact any land areas. Here's what the hurricane models are doing with tropical storm Nadine. Here's a satellite image showing Nadine.
A new area of disturbed weather has formed in the central tropical Atlantic, located about 1000 miles east of the windward Islands. Environmental conditions don't appear likely for significant development…while this area moves westward. The NHC is giving this area a low 10% chance of developing into a tropical depression during the next 48 hours. Here's a satellite image showing this area, and tropical storm Nadine above.
Eastern Pacific Ocean: Tropical storm Kristy (11E) remains active about 260 miles southwest of the southern tip of Baja California. Sustained winds are 50 mph, and it is moving west-northwest at 10 mph. Here's the NHC graphical track map. Here's a satellite image showing this tropical storm. Here's what the hurricane models are showing for this system. There will be no threat to land areas throughout the remainder of Kristy's life cycle.
Central Pacific Ocean: There are no active tropical cyclones
Western Pacific Ocean: Super typhoon Sanba (17W) remains active in the Philippine Sea to the east of the Philippine islands…located about 380 miles south-southeast of Kadena AB, Okinawa, Japan. Sustained winds are 135 knots, with gusts to near 165 knots. This super typhoon will move more or less north-northwest…to the northeast of the Philippines, and to the east of Taiwan. Here's the JTWC graphical track map for Sanba. Here's a satellite image of Sanba over the Philippine Sea. The JTWC forecast calls for Sanba to slowly weaken…as it moves right over Okinawa later tomorrow, then on towards South Korea a day or so later.
South Pacific Ocean: There are no active tropical cyclones
North and South Indian Oceans: There are no active tropical cyclones

Interesting: It is cold on Mars. It has a thin atmosphere that is mostly carbon dioxide (95%). NASA's Mars Reconnaissance Orbiter data have given scientists the clearest evidence yet of carbon-dioxide snowfalls on Mars. This reveals the only known example of carbon-dioxide snow falling anywhere in our solar system. Quite literally the very air of Mars is falling as snow!
Frozen carbon dioxide, better known as dry ice, requires temperatures of about minus 193 degrees Fahrenheit, which is much colder than needed for freezing water. Carbon-dioxide snow reminds scientists that although some parts of Mars may look quite Earth-like, the Red Planet is very different.
The report is being published in the Journal of Geophysical Research. "These are the first definitive detections of carbon-dioxide snow clouds," said the report's lead author, Paul Hayne of NASA's Jet Propulsion Laboratory in Pasadena, Calif.
"We firmly establish the clouds are composed of carbon dioxide — flakes of Martian air — and they are thick enough to result in snowfall accumulation at the surface." The snowfalls occurred from clouds around the Red Planet's south pole in winter.
The presence of carbon-dioxide ice in Mars' seasonal and residual southern polar caps has been known for decades. Also, NASA's Phoenix Lander mission in 2008 observed falling water-ice snow on northern Mars. Hayne and six co-authors analyzed data gained by looking at clouds straight overhead and sideways with the Mars Climate Sounder, one of six instruments on the Mars Reconnaissance Orbiter.
This instrument records brightness in nine wavebands of visible and infrared light as a way to examine particles and gases in the Martian atmosphere. The data provide information about temperatures, particle sizes and their concentrations.
The new analysis is based on data from observations in the south polar region during southern Mars winter in 2006-2007, identifying a tall carbon-dioxide cloud about 300 miles in diameter persisting over the pole and smaller, shorter-lived, lower-altitude carbon dioxide ice clouds at latitudes from 70 to 80 degrees south.
"One line of evidence for snow is that the carbon-dioxide ice particles in the clouds are large enough to fall to the ground during the lifespan of the clouds," co-author David Kass of JPL said. "Another comes from observations when the instrument is pointed toward the horizon, instead of down at the surface.
The infrared spectra signature of the clouds viewed from this angle is clearly carbon-dioxide ice particles and they extend to the surface. By observing this way, the Mars Climate Sounder is able to distinguish the particles in the atmosphere from the dry ice on the surface."
Mars' south polar residual ice cap is the only place on the Red Planet where frozen carbon dioxide persists on the surface year-round. Just how the carbon dioxide from Mars' atmosphere gets deposited has been in question. It is unclear whether it occurs as snow or by freezing out at ground level as frost.
These results show snowfall is especially vigorous on top of the residual cap. Both the northern polar cap and the southern polar cap are believed to grow in thickness during the winter and partially sublime during the summer. The southern polar cap, for example, has an average thickness of about 3 kilometers; the polar cap is a mixture of 85% CO2 ice and 15% water ice.
The surrounding steep slopes are made almost entirely of water ice, that fall away from the polar cap to the surrounding plains. There are also the vast permafrost fields that stretch for tens of kilometers away from the slopes.
Interesting2: Human beings are not the only creatures on Earth to ceremonially honor their dead. There have been many anecdotal reports which suggest that other animals carry out their own traditions when one of their own passes away. This includes primates, elephants, birds, and other species which we consider to be intelligent.
A new study has found that one bird species, the Western Scrub Jay, has a very unique behavior. They will summon their group together to screech over the body of a dead jay. This loud, boisterous "funeral ceremony" in which they cry over their fallen one can last for up to a half hour.
The research was conducted by University of California (UC) Davis graduate student, Teresa Iglesias. She set up feeding tables in the backyards of homes throughout Davis, CA to encourage visits from the jays. Cameras were set up to record their behavior when a dead jay was placed upon the ground near the feeding table.
The reactions observed were then compared with the jays' behavior when dead jay was stuffed and mounted on a perch to appear alive, a stuffed horned owl, and wood painted to represent jay feathers. When a real dead jay was found prostrate on the ground, the living jays flew into a tree and let out a series of loud screeching calls.
This attracted other jays which perched around the dead jay and joined in with the screeching. Some gatherings were quick, only lasting a few seconds, while others carried on for a half hour. Similar cacophonous gatherings were observed for the stuffed mounted owl. The painted wood was ignored. The dead jay which was mounted to a perch was swooped upon as if it were an intruder.
The incredible thing about this behavior is that the western scrub jay is not a social bird. They live in breeding pairs and are very territorial. They are not at all friendly with other scrub jays. The true reason for the jays' behavior at the sight of a dead jay is unknown.
Iglesias postulates that it could be a way of alerting other birds of danger. But this then begs the question, shouldn't the jays disperse rather than gather to the call? It could be because the jays feel more secure in greater numbers. There are more eyes to locate the predator and they would have a better chance of driving it away.
It is too soon to say that this behavior has any real emotional or ritual element for the birds, and it should really not be termed a funeral. But Iglesias is not ruling it out. "I think there's a huge possibility that there is much more to learn about the social and emotional lives of birds."
Interesting3: Drier soils are more likely to trigger storms than nearby wetter soils, a surprising new study finds. These findings suggest global weather and climate models — which assume that dry soils mean dry weather — might currently be simulating an excessive number of droughts, the scientists behind the study said.
An international research team analyzed imagery from weather satellites that track storm clouds as they develop across the globe. When they matched up where new storms appeared on every continent save Antarctica alongside images of how wet the ground was, they discovered, to their surprise, that afternoon storms are more likely to rain down on parched soils.
"When we started this research we expected to find many areas of the world where afternoon rain was more likely over wetter soils, essentially because of the climate there," said researcher Chris Taylor, a meteorologist at the Natural Environment Research Council's Center for Ecology and Hydrology in England.
"There have been a number of theoretical and atmospheric modeling studies along those lines, but an absence of observations thus far." Climate effects The researchers had been working in western Africa over the past decade and found that rain clouds there tended to brew in places where it had not rained in the previous few days.
"We were surprised to see a similar pattern occurring in other regions of the world such as the U.S. and continental Europe," Taylor said in a statement. (The World's Weirdest Weather) The findings, though, only hold true in certain climates and places. The researchers emphasize "it's important to recognize that we are comparing storm statistics between nearby places with the same climate," Taylor said.
"We are not saying that rain is more likely in the Sahara than the Amazon Basin." Moreover, "I should add that we can only see this signal when regions get quite dry, ruling out places like the United Kingdom," Taylor added. To understand these findings, Taylor noted that rain clouds need both heat and moisture to build up during the afternoon.
"On sunny days the land heats the air, creating thermals which reach several kilometers up into the atmosphere," he explained. "If the soil is dry, the thermals are stronger, and our new research shows that this makes rain more likely."

Model impacts
Current models of future climate change broadly suggest that dry areas will get drier and wet areas will get wetter. Although this may be true at large scales, "our results focus on processes at a smaller spatial scale," Taylor said. "Large-scale atmospheric conditions — for example, a high-pressure system sitting over a continent and suppressing rain — are an important control on whether it will rain or not.
What our results suggest is that when the atmospheric situation is marginal — will it rain or won't it? — the wetness of the soil can become important." These findings suggest that if many global climate and weather models "erroneously tend to switch off the rain as the soil dries, they will tend to make droughts more frequent and stronger than reality," Taylor said.
"The big challenge that our work raises is how to improve the depiction of rain in the climate models. "As computing power increases, weather and climate modeling centers are increasing the spatial detail in their models. We think this is a crucial step, particularly when the models can start to pick out individual storm clouds," he added. "We are still a few years away from that level of accuracy in a global model, however."
Leave a Reply